TIME Magazine Says Cover Star Michael B. Jordan Is Everything Hollywood Needs Right Now + Watch MBJ's 'Just Mercy' Trailer
​
Sep 04 | by _YBF
​ ​ ​ ​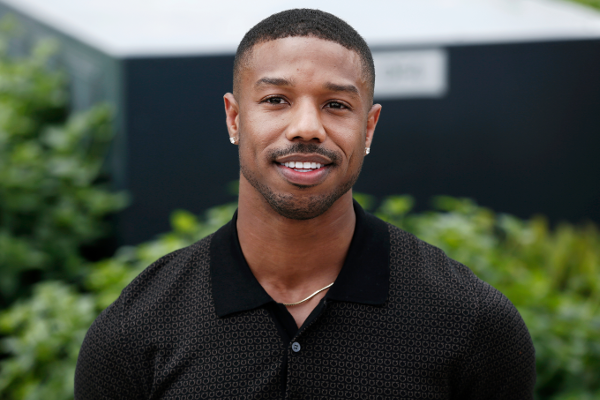 Michael B. Jordan is one of Hollywood's hottest actors right now. But he's more than that. He's putting in work for the generations coming up after us and we stan his industry diversity efforts. See his TIME magazine cover, plus why he's everything Hollywood needs right now inside...
Michael B. Jordan is more than just a handsome face. He's more than a good actor. The YBF hottie is working to change the diversity landscape in Hollywood, one movie at a time. And who better to do it?
For the newest TIME magazine cover, the actor/philanthropist/activist oozes sexy in a red tailored suit where he talks about his plans of taking over Tinseltown. It's not just any takeover either. He has a plan to bring in more people from all walks of life and putting them on the big screen, which is why TIME magazine has dubbed him "our next and last great movie star."
"How you make the most impact is: become the biggest," he told the magazine. "Build your brand so it's global, so you can attack global issues. Every move matters."
Outside of killing it at the box office, he also runs his own production company, Outlier Society. His production company because the first to adopt "inclusion riders," following Frances McDormand's Oscars acceptance speech about how important they are in film. An inclusion rider is a contract clause where actors would require filmmakers to reach diversity benchmarks in their cast and crew.
"For me, that was the big first step," he shared with the magazine. "Hopefully, it's going to set precedents across the board—other studios, other production companies want to get in on the same wave."
"In support of the women & men who are leading this fight, I will be adopting the Inclusion Rider for all projects produced by my company Outlier Society," Michael wrote on Instagram when he made his announcement last year. "I've been privileged to work with powerful woman & persons of color throughout my career & it's Outlier's mission to continue to create for talented individuals going forward."
Now, his project utilizing the inclusion rider is coming down the pipeline and he hopes it will highlight the continued need for more inclusion in Hollywood.
"Building bridges is cool," he shared. "I was building tunnels for a long time. It's still going to get you to the other side—you're just not going to see them moving."
He hopes Just Mercy will stir up emotions in people and that its impact will reach far beyond the film's box office take.
"I want people to feel angry, upset, passionate, sad, inspired and optimistic that you can make a difference."
Just Mercy shadows world-renowned civil rights defense attorney Bryan Stevenson (played by MBJ) as he recounts his experiences and details the case of a condemned death row prisoner whom he fought to free. The biographical drama also stars Jamie Foxx and O'Shea Jackson Jr. Check out the trailer below:
Here's more about his new movie below:
Just Mercy hits theaters January 10, 2020.
Photo: Andrea Raffin / Shutterstock.com
​ ​
​ ​ ​