Lauren London Shares On 'Red Table Talk' How She's Healing From Losing Nipsey Hussle, Discusses How Gun Violence Effects Women
​
Jun 04 | by _YBF
​ ​ ​ ​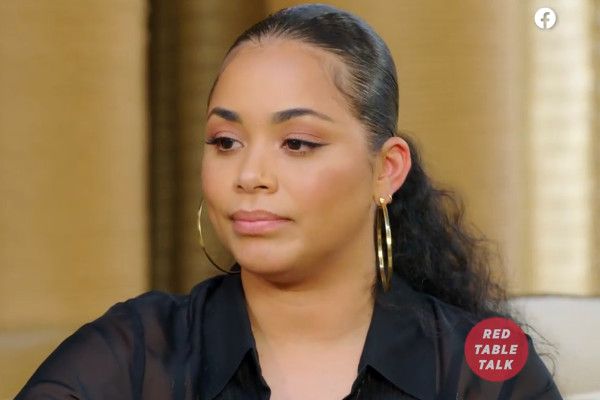 A year after her partner Nipsey Hussle was taken away from her, Lauren London reveals how she's healing from the trauma on the newest episode of "Red Table Talk." Also, Jada Pinkett Smith and her co-hosts explore the devastation women go through as a result of gun violence. Get it all inside…
The music industry was rocked when it was reported Grammy Award winning rapper Nipsey Hussle had been gunned down in front of his clothing store in Los Angeles on March 31, 2019. The world was devastated by the lost of a father, brother, son and future husband.
Lauren London's world was flipped upside down when she learned she lost her soul mate and now has to raise two, black boys without their dad.
The "ATL" actress is now opening up for the first time about how she's healing from the traumatic experience and how gun violence still has an impact on her in the newest episode of Jada Pinkett Smith's Facebook Watch series "Red Table Talk."
The 35-year-old mother shared she gets most of her strength to continue pushing forward when she meets people who Nipsey has inspired.
"I love to meet people that Nip has really inspired, cause it feels like he's still here," she shared. "It's like his purpose that was completely outside of any of us... it's like he's touching people still. He would have loved to hear that. When my kids are there and my kids hear it, they're proud. Those are always very special moments," she continued.
While she stands strong in her faith, she sometimes questions why would God allow this to happen and she doesn't beat herself up over how she feels.
"For me, what's really been important is connecting with God. And that's been a struggle, because something horrible happened in your eye, and you're like, 'How God?' " she said. "It's not easy. I don't always wake up on the enlightened side of the bed. And the days I don't, I let myself, 'cause I'm human. I'm not always gonna feel so, 'I'm gonna be OK.' I don't, and that's OK too. So I let myself be human and I'm gentle with myself."
Lauren said when she's having a bad day she likes to meditate and "go within."
Since Nispey's death, Lauren has been connecting with other people who have had similar experiences, specifically speaking to groups of teenage girls who have lost loved ones to gun violence.
"Trauma feels so lonely and just in talking to them, they gave me so much more than I feel like I gave to them," Lauren said. "They gave me just their stories and just their rawness, and it made me feel not so alone. It was magical. It was very healing."
FELT this.
Growing up in Los Angeles, Lauren said she was exposed to gun violence at an early age. She reflected on how she would check where the exits were when she would go to a house party when she was teenager. She said in high school most of the guys where in gangs and during the summer many of them would get killed. It became normal for her.
"That's traumatizing, to be 16-years-old and having to be on guard when you go to a party," she said.
Lauren said she's educating her sons – Kross Asghedom (3) and Kameron Carter (10, whom she shares with Lil Wayne) – about how to deal with the police to keep them from becoming a statistic.
The "Games People Play" star shared how she's most inspired by activist Erica Ford, who risks her life daily to combat gun violence. Erica shared how she's helping heal women who have been traumatized by gun violence. Erica's story and work (her mobile trauma unit is DOPE) is compelling, and we applaud Erica for the work she's doing to make "peace in these streets."
The "Red Table Talk" co-hosts also spoke with Rain Stippec, a woman who was shot in the back 8 times with less than a 5% chance of living. Hear her story and more below:
Jada sits down for a special one-on-one conversation with Lauren London, longtime partner of the late Nipsey Hussle, to talk about the traumas of gun violence and coping with grief and loss.

Posted by Red Table Talk on Wednesday, June 3, 2020
Photo: Red Table Talk
​ ​
​ ​ ​