Joe Jackson's Granddaughter Left Traumatized! She Claims Racist Woman Chased Then STABBED Her 7 Times While Calling Her A 'N*****'
​
Jun 02 | by _YBF
​ ​ ​ ​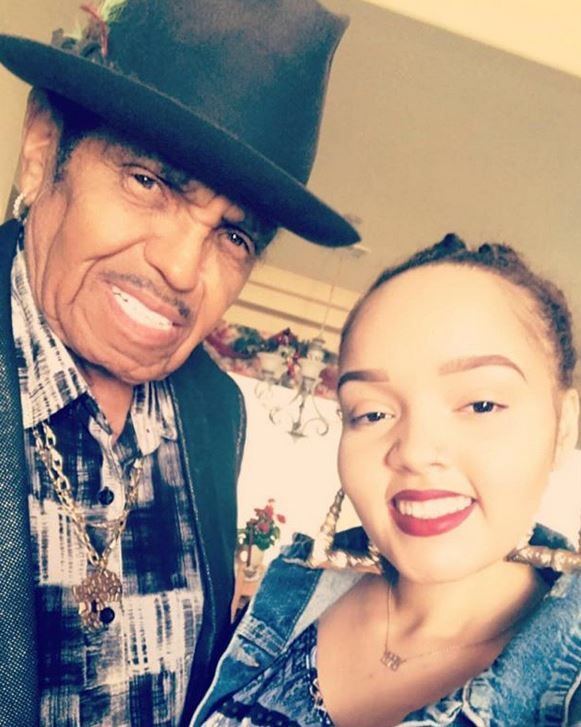 Yasmine Jackson – granddaughter to Joe Jackson – says she's traumatized she was chased down and stabbed 7 times by a woman she didn't know. She says the woman told her she attacked her because she was a "n*gger." Get the shocking details about the horrific incident inside…
Yasmine Jackson – the granddaughter of late Jackson Family patriarch Joe Jackson – claims to be the victim of a racist attack that resulted in her being STABBED 7 times by a complete stranger.
A little backstory on Yasmine…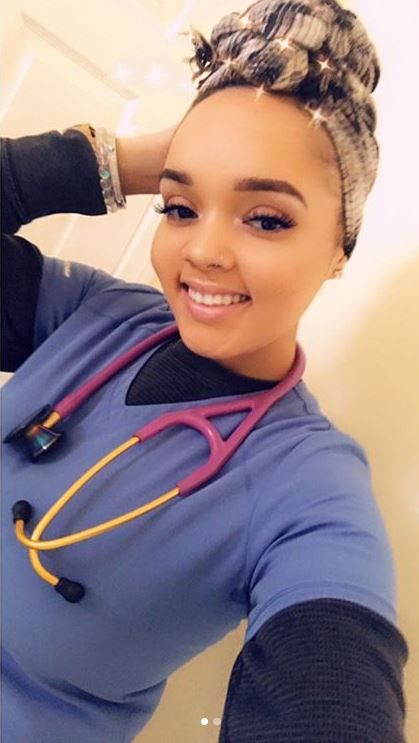 Joe Jackson fathered a daughter named Joh'Vonnie Jackson with a woman named Cheryl Terrell back in the 70s during a 25-year affair (while he was still married to his wife Catherine Jackson). Yasmine is Joh'Vonnie's daughter.
Joh'Vonnie – who was born the day after Michael Jackson's 16th birthday - was never accepted by the Jackson Family, although Joe did try to integrate her into Jackson family life. Both Joh'Vonnie and Yasmine shared a special bond with Joe until he passed away in 2018.
25-year-old Yasmine posted to Instagram recently to share how she is the victim of a racist attack that left her fighting for her life. The Las Vegas native – who works as a nurse – said she was standing outside of her apartment complex having a conversation with her friend when a woman she had never seen before started chasing them.
"This woman chased me down and started stabbing me. She said it's because I was a n*gger and that's all I could hear while I was being stabbed. I can't move my neck at all," she wrote in a caption on Instagram where she shows her injuries.
WARNING: Graphic photos below.
After getting split up from her friend, she began to have an asthma attack as she was running away from her attacker. She said she ran up to two guys, who didn't offer to help. There were also people recording the incident and they didn't help either, she shared. When the attacker caught up to Yasmine, she pulled out a knife and began stabbing her. She said she began to lose energy fighting the woman off of her.
Finally, a few people stepped in and began yelling at the woman before a man pulled her off of Yasmine. The woman allegedly called the man a n*gger as well.
When the cops showed up, the woman was arrested, and Yasmine was given a blood transfusion.
Yasmine said the police are charging the woman with felony battery with a deadly weapon, but she wants the woman to be charged with attempted murder. Yasmine also wants the attack to be considered as a hate crime since the woman allegedly shouted racial slurs at her while stabbing her.
"I feel like she deserves attempted murder and also this is a HATE CRIME. SHE CALLED ME A NIGGER & THERE ARE WITNESSES," Yasmine wrote. She mentioned activist Shaun King in her caption in an effort to have her story shared with the world as she seeks justice.
Understandably, Yasmine is traumatized following the tragic incident and she's moving immediately.
"This incident has left me extremely traumatized and I plan on breaking my lease and moving out of those apartments until I'm mentally prepared enough to move on my own again. Now I want to focus on bringing this lady to justice. I need all of the support that I can get to make this happen because this will be a long court battle. This is also something that will affect me for the rest of my life," she wrote.
Yasmine has started a GoFundMe to help with her medical costs. You can donate here.
This is horrific on so many levels. Not only has she been fighting to save COVID-19 patients' lives, she literally was in a real-life fight for her own life from a racist lunatic. We hope she receives the justice and healing she deserves!
Photos: Yasmine's IG
​ ​
​ ​ ​