Eve On Her Interracial Marriage Amid Protests – 'I'm Having Some Of The Most Difficult & Uncomfortable Conversations'
​
Jun 02 | by _YBF
​ ​ ​ ​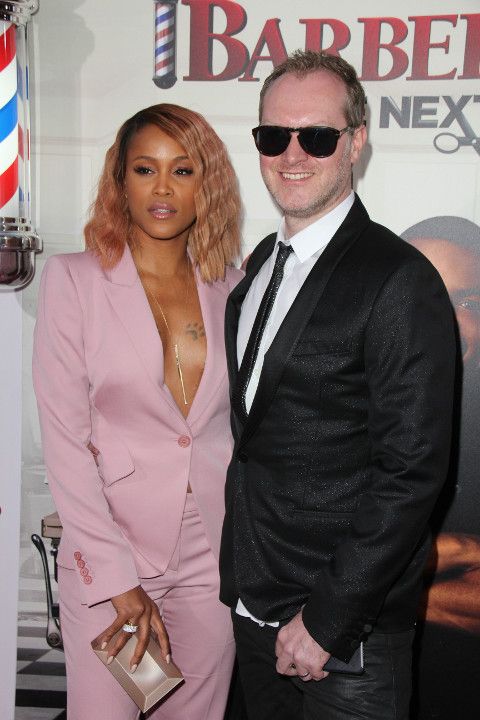 Eve opens up about the difficult conversations she's having with her white husband, Maximillion Cooper, as protests continue across the nation demanding justice for the killing of George Floyd. Find out what she said inside…
Rapper-turned-TV personality Eve and her millionaire husband Maximillion Cooper tied the knot back in 2014. Being in an interracial relationship, they've discussed race and racism in the past, yet, the race conversation is still something they engage in, especially with what's going on right now.
During yesterday's episode of "The Talk," Eve opened up about the "difficult and uncomfortable" conversations she has been having with her husband amid protests that have been demanding justice for George Floyd – the Minneapolis man who was killed after a white police officer – Derek Chauvin – pressed his knee in the back of his neck for nearly 9 minutes. There have been peaceful protests and there have been raging protests that resulted in stores being looted and some even being burned to the ground.
Being in an interracial relationship, Eve must explain to her husband what the black community is feeling right now.
"I am in an interracial relationship. I am having some of the most difficult and uncomfortable conversations I think I've ever had, and vice-versa with my husband," she explained. "But, at the same time, it's a beautiful thing, because...I don't know his life through his eyes. He doesn't know my life through my eyes. All he can do is try to understand and try to ask the questions, and he wants to understand...but we have to be okay with being uncomfortable so that we can get to a solution."
The TV host also made sure to highlight the peaceful protests that have been happening.
"There are some people that are having beautiful peaceful protests, with their fists in the air…and all different colors and genders, all together, on one knee, wanting to get past this. That's what actually keeps me from getting too emotional." Eve adds, "We are under rock bottom. The only thing we can do now is to build up."
Check it:
Former Minneapolis police officer Derek Chauvin has been charged with third-degree murder and second-degree manslaughter in the death of the George. The other officers involved have yet to be arrested and the public is not confident that justice will be served. This has lead to days of protests across the nation that are still happening.
Photo: Kathy Hutchins/Shutterstock.com
​ ​
​ ​ ​