ICYMI: Azealia Banks' Claims About Sleeping With Married Dave Chapelle Still Have Us Cringing
​
May 28 | by _YBF
​ ​ ​ ​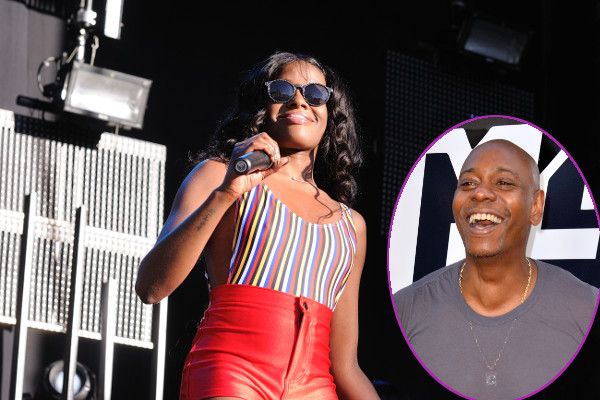 Azealia Banks is making claims that she had sex with married comedian Dave Chappelle. More inside…
Usually when drama with female rappers/singers pop off, Azealia Banks loves to chime in when her two cents.
After that Doja Cat drama, Azealia hopped on Instagram to drag the "Say So" singer and her remix featured rapper, Nicki Minaj. Their song lit up Billboard's Hot 100 charts, coming in after Megan Thee Stallion and Beyonce's "Savage Remix." History was made and Banks shared her opinions about it.
In the midst of trashing talking Doja & Nicki, she then turned her attack on a very well-known comedian: Dave Chappelle.
The "211" rapper said she's tired of covering for men who never defend her, so she was airing out all her dirty laundry. Well, their allegedly dirty laundry.
"I have actually f*cked a lot of f*cking very powerful f*cking men," she said. "And you will f*cking gag when I spill all the f*cking tea. It's a lot of tea I be wanting to spill on you f*cking black n*ggas. Especially like, when y'all be seeing me getting attacked in the f*cking media and sh*t and y'all don't come for my rescue," she continued.
Then, she started to name drop.
"Dave Chappelle, I should ruin your fu*king marriage, I should tell the world that we f*cked," Azealia revealed. "Cause y'all niggas don't look out for me so ehat the f*ck I'm keeping secrets from y'all n*ggas for? No, Dave Chappelle can fuck me again. That was some good black dick."
Yikes.
Check it:
Azealia Banks describing sex with (married) Dave Chappelle is something I never expected to hear.. pic.twitter.com/qytMOHPVUg

— GlockTopickz (@GTopickz) May 25, 2020
Since her online rant, she has been posting thirst traps on Instagram:
The famed comedian hasn't addressed Azealia's claims as of yet.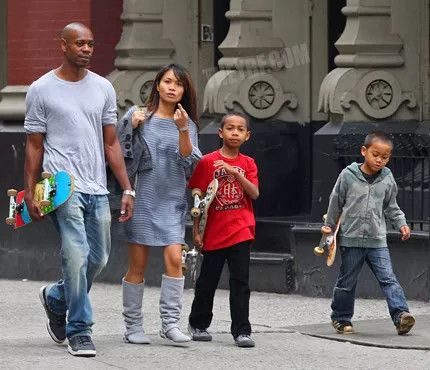 Dave Chappelle tied the knot to his wife Elaine Chappelle in 2001 and they have three kids together.
In case you were wondering what she said about Nicki, check it out below:
Some people may hte the messenger but once again Azealia Banks told no lies Nicki Minaj has gone awefully quiet regarding Doja Cat ... why she ain't go on Queen radio ? But against Cardi B she had a lot to say pic.twitter.com/BFx1NN3ni0

— Celestial D'Nelly (@DNELLY2000s) May 25, 2020
Photos: Christian Bertrand/ Featureflash Photo Agency/Shutterstock.com/Splash
​ ​
​ ​ ​