A Storm Tried To Cancel Nelly vs. Ludacris' VERZUZ Battle, But The WiFi Gawds Let Us Turn Up To Our Fave Early 2000s Tracks!
​
May 17 | by _YBF
​ ​ ​ ​
The Nelly vs. Ludacris VERZUZ battle almost didn't happen due to a storm in Nelly's hood. But, the WiFi gawds stepped it and made it happen. Go inside to find out how it all went down, plus Ludacris' reaction when Nelly mentioned a tour together….
Early 2000s nostalgia was on a hundred million last night.
Nelly and Ludacris were two rappers who brought us a slew of bops in the early 2000s – both making a big splash on the mainstream scene. So, the two Hip Hop titans didn't have any problem going hit-for-hit in the Verzuz Battle series, brought to fans by Timbaland and Swizz Beatz.
"It's gon' be a historic night!," Luda said in the beginning.
And it was. However, the weather tried to cancel the battle. Nelly had WiFi difficulties throughout the stream, just like Teddy Riley did several weeks ago during his battle with Babyface. The Country Grammar rapper said there was a storm brewing that was affecting his connection.
It didn't take long for the Internet to start creating memes and calling the St. Louis rapper "Nelly Riley."
Teddy Riley - who was in the mix - found it funny:
— Rory (@thisisrory) May 16, 2020
Ha!
Once Nelly came back, it was all love between the rappers as they praised one another for their accomplishments.
"Your longevity is impeccable, it's worth commending, you know what I mean?" Nelly told Ludacris. "You bust ass every year to make sure you were coming for the No. 1 spot ... It's my pleasure and it's an honor today, my brother, to be rocking with you."
Luda gave Nelly props as an honorary ATLien and then the fellas got ready to drop their hits. Luda kicked it off with his feature on Jermaine Dupri's "Welcome To Atlanta" and Nelly hit back with "Na-Nana-Na." Nelly noted that video was the last time his sister – Jackie Donahue – styled him before she died.
Nelly's WiFi issues flared up again, so Luda played a snippet of his track "Silence of the Lambs," which features Lil Wayne. And its produced by Timbaland.
.@Ludacris previewing his new "Silence Of The Lambs" song with @LilTunechi that's produced by @Timbaland while @Nelly_Mo is trying to fix his IG Live connection! #LudacrisvsNelly #Verzuz pic.twitter.com/ZLPSnCssMy

— Yuriy Andriyashchuk (@YuriyATL404) May 16, 2020
While waiting on Nelly to fix his connection, Luda also dropped an unreleased joint track with Chance The Rapper.
New @Ludacris and @chancetherapper debuting on #Verzuz pic.twitter.com/R4PcpLCUul

— Eric Diep (@E_Diep) May 16, 2020
Nelly came back and the battle continued with the rappers dropping hits like "Tip Drill," "My Chick Bad," "Pimp Juice," "Ho," and "Flap Your Wings." The comments were LIT with celebs typing out the lyrics and vibing out.
At one point, Nelly mentioned he and Luda should go on a Verzuz Tour, but Luda didn't seem too excited about it:
Nelly: "SOON AS WE GET OUT WE GONNA DO THE NELLY AND LUDA VERUS TOUR"
Luda: pic.twitter.com/gh0GbxF3ZT

— Lumiere Silvamillion Clover (@lovingthecrewe) May 17, 2020
Womp.
Here's the list of their songs, hit-for-hit:
You can watch the full stream below:
Who do you think won?
Below are some of the hilarious memes that have been circulating on our timelines: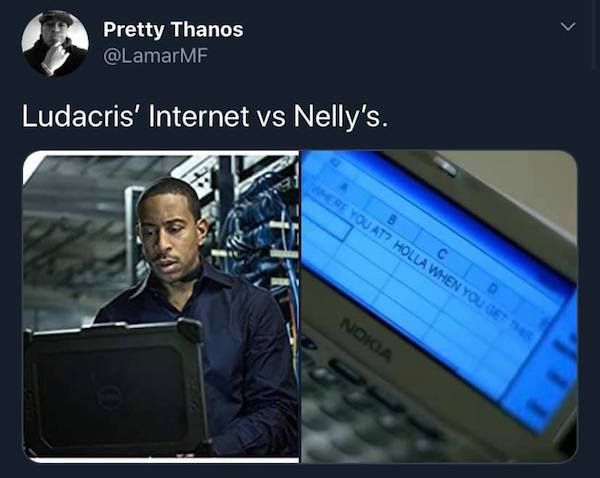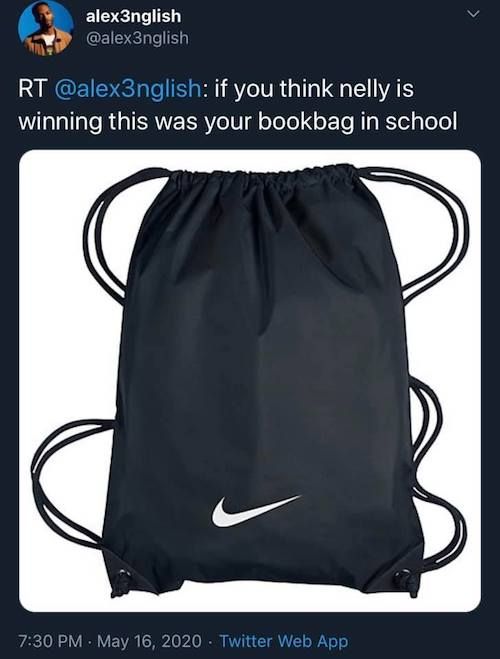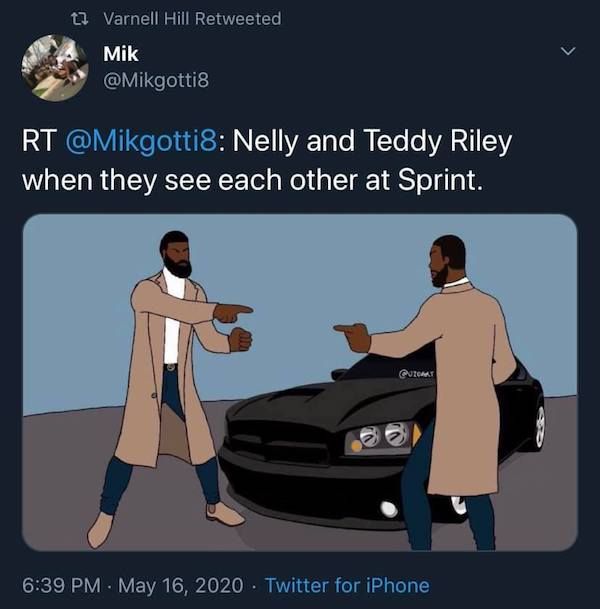 Zero chill.
Next up: Three 6 Mafia vs. Bone Thugs-N-Harmony.
Photos: DFree/ Debby Wong/Shutterstock.com
​ ​
​ ​ ​