'LAHH: Hollywood' Star A1 Hit With $1.8M Lawsuit By Aspiring Artist Who Claims He Promised Her A Career & Drained Her Father's Life Savings
​
May 13 | by _YBF
​ ​ ​ ​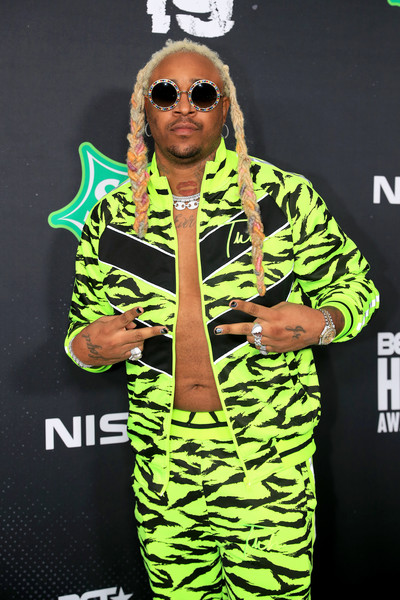 "Love & Hip Hop: Hollywood" star A1 Bentley has been hit with a $1.8 million lawsuit by an aspiring artist who claims she drained her father's life savings with empty promises. Deets inside…
"Love & Hip Hop: Hollywood" star A1 Bentley has a serious lawsuit on his hands. The producer-turned-reality star is being sued for $1.8 million by an 18-year-old aspiring artist. She claims A1 filled her head with promises that he didn't keep all while draining her father's life savings.
The Blast got ahold of court documents that reveal an artist named Carley Marie Masten (aka C' Marie) and her father Jeffrey Masten are suing A1 Bentley (real name Floyd Bentley) and Sound Entertainment. And they have a laundry list of accusations to explain why they're suing for some much dough.
According to the suit, the father-daughter duo is accusing the music producer of breach of contract, fraud, intentional misrepresentation, negligent misrepresentation and conversation. Apparently, A1 promised C' Marie he would produce tracks for her, help develop her career and more, however, none of his promises came into fruition.
The site reports:
In the suit, Jeffrey explains Carly is his daughter who performs under the name "C' Marie." The two claim A1 was "a music producer with a reputation as a credible professional with hit songs to his name and was seen as an establish star in the entertainment industry. Defendant Bentley's credits include songs with renowned artists of the likes of Usher, Chris Brown, Ty Dolla Sign, Wiz Khalifa, and G-Eazy."

They accuse him of having "quickly transitioned from star producer to one who began to lose his luster and become so desperate to make money he no longer cares about doing quality work, just stealing money from inexperienced people hoping to get into the music industry (as the Plaintiffs both were when they met Defendant Bentley.)"

In August 2018, they claim A1 "induced" 18-year-old C'Marie to sign a producer contract. He claimed he would produce, write and record songs for C'Marie and "promote and develop her career as well."

C'Marie says the producer promised to make her and would help her get a record deal, which they say never materialized.
C'Marie claims A1 took advantage of her father because he knew he would do anything to help his daughter's career take off. She claims he persuaded her to pay a total of $376,000, which was to produce a 12-song album, 3 music videos, concert tour, and radio promotion. According to C' Marie, he never finished her album, he did not complete the 3 videos and did not promote her music on the radio. Oop.
A1 allegedly promised to have her open up for T-Pain on his tour, but that never happened as well. She believes he never intended for her to open and that it was always planned for his wife – Lyrica Anderson – to be the opening act. Oh, and he also allegedly promised to get her on "LAHH: Hollywood," but that didn't happen either.
C'Marie and her father are suing for the return of $376,400 paid to A1, plus $1.5 million in punitive damages.
A1 hasn't spoke out about the lawsuit, however, he did show his lawyer some love on his birthday recently:
A1 will definitely need him for this suit.
Photo: Getty
​ ​
​ ​ ​