NFL Baller Earl Thomas' Wife ARRESTED For Holding Him At Gunpoint After She Caught Him Cheating – SEE HIS RESPONSE
​
May 07 | by _YBF
​ ​ ​ ​
Whew, lawd! NFL player Earl Thomas is speaking out after his wife, Nina Thomas, was arrested for holding a gun to his head. She tracked him down via Snapchat and caught him cheating and the details are messy as hell. Everything inside…
When cheating goes horribly wrong and one person ends up in jail.
Baltimore Ravens safety Earl Thomas is speaking out after reports about his wife, Nina Thomas, getting arrested recently.
On April 13th, Nina allegedly tracked her husband down, caught him cheating with some chicks, and held him at gunpoint! The police were called and Nina was arrested.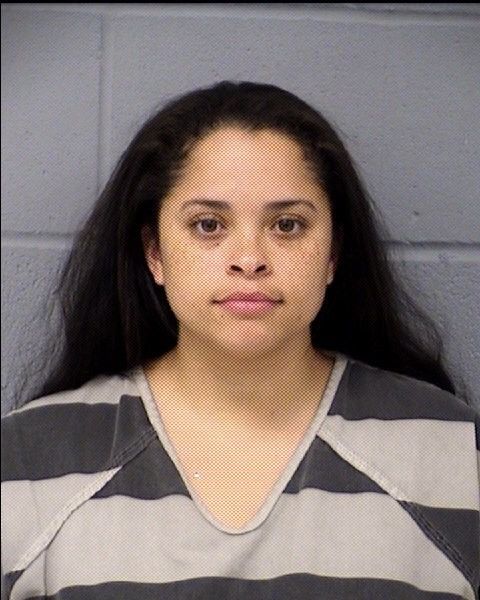 The Austin Police Department reportedly responded to a home in Austin, Texas around 3:41 AM after they received a call about a disturbance. The police report said "a black female wearing an orange sweater with a knife in her hand, later identified as Nina Thomas, was chasing a shirtless black male, later identified as Earl Thomas, with a pistol in his hand around a vehicle."
Damn!
Police ordered both Nina and Earl to the ground with their weapons drawn and they both complied without incident. So, how did it even get to this point? Chile…it's a mess.
Apparently, Nina and Earl got into an argument earlier that day about Earl's drinking. The NFLer (who celebrates a birthday today) ended up leaving their home with his brother, Seth Thomas.
Later, she logged into his Snapchat account, found a video of him with a woman, looked up his location, and discovered he was at an Airbnb rental. She called up two of her homegirls, grabbed Earl's 9mm Beretta, and they rolled up to where he was at. Nine said her intentions were just to "scare him."
When she got to the place, she reportedly found her husband and his brother "naked in bed with other women" and all hell broke loose after that.
TMZ reports:
That's when Nina admits she pulled out the gun and put it to Earl's head -- stating "that she took out the magazine thinking that the gun could not fire." But, cops say Nina was "unaware that the gun had a round in the chamber."

Cops say one of the women in the house shot cell phone video of the incident ... which they say shows Nina pointing the gun at Earl's head "from less than a foot away and it can clearly be seen that Nina's finger was on the trigger and the safety is disengaged."

Fortunately for Earl, cops say the Ravens defensive back was able to wrestle the gun away from her.

Cops say the cell phone video also shows Nina striking Earl in the nose before it ends.
The woman Earl was cheating with spoke with police and gave more details about the incident:
In an interview with Earl's alleged mistress at the scene, she claimed Nina also threatened her and the other woman in the house -- pointing the gun at them and yelling "I got something for all you hoes!"

The woman claims one of Nina's other friends was carrying a knife and swinging it aggressively during the altercation as well.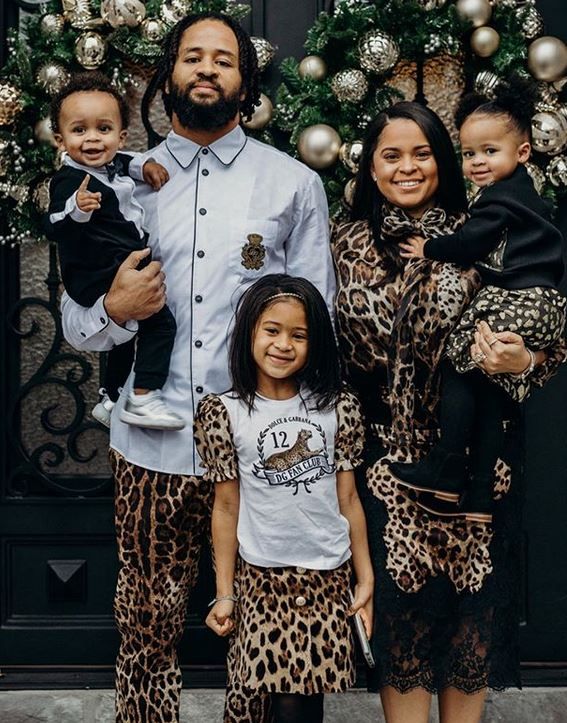 Damn.
After the cops heard everyone's stories, Nina and her homegirls were arrested. She was charged with burglary of a residence with intent to commit aggravated assault with a deadly weapon - family violence. She bonded out of jail following the incident. Also, an emergency protective order was put in place for Nina to stay 200 yards away from Earl and his alleged mistress.
"Stuff like this happens" -Earl Thomas on his day that involved his wife holding him at gunpoint after she found him naked in a bed with another women andddddd his brother.

— Barstool Sports (@barstoolsports) May 7, 2020
Earl was not arrested in the incident. And now, he's speaking out about the incident. He decided to post (and delete) a video on social media to explain what went down in an effort to control the narrative.
"So my agent just hit me and said that I'm going to be on TMZ tomorrow from an altercation that happened with me and Nina," he said in the now-deleted clip. "Just wanted to get ahead of it. It's really not anybody's business."

"It pisses me off that it got out, but it's the world we live in today. But, instead of talking about us, just keep us in y'all prayers," Thomas continued. "Stuff like this happens bro. We try to live the best lives we possibly can. Sometimes it don't go as planned. Just pray for us as we go through this stuff. We've been talking. I've been seeing my kids. So just keep us in your prayers."
The incident went down April 13th and here's a picture of Earl playing beer pong a day before:
You'll recall, Earl married Nina (his high school sweet) tied the knot at the luxurious Chateau Cocomar, a $10 million European-inspired estate, in Houston, back in 2016. At the time, he played for the Seattle Seahawks and was a member of the team's iconic Legion of Boom." Seahawks quarterback Russell Wilson and his wife Ciara both attended the ceremony. You can check out the pictures HERE.
Earl and Nina share three adorable kids:
You'll notice, Nina has turned off the comments on all her IG pictures.
It's unclear if Earl and Nina are back together, but based on his statement about the incident it seems as if they're working it out.
Photo: Nina's IG/Travis County Sheriff's Office
​ ​
​ ​ ​