PRESS PLAY: Erykah Badu & Jill Scott Slay Each Other's Songs Before Verzuz Battle + Babyface Teases Special Guest For 'Waiting To Exhale' Mother's Day Event + Trey Songz & Summer Walker Link Up
​
May 06 | by _YBF
​ ​ ​ ​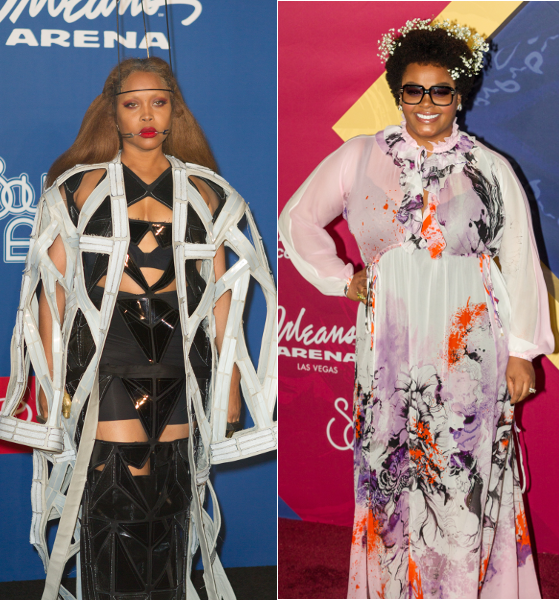 Erykah Badu & Jill Scott perfectly set the tone before Saturday's Verzuz battle, Babyface teases a special guest for his Mother's Day event and Trey Songz released a new track featuring Summer Walker. Get it all inside…
The Verzuz Battle we've all been waiting for is about to go down in a few days. But before soulful queens Erykah Badu and Jill Scott give us our lives on Saturday, the ladies are setting the tone for the event. And we're not even worthy!
Both Erykah and Jill shared video clips of themselves singing each other's songs, only making us all more anxious and HYPE to watch their epic battle go down in real time this weekend.
Watch the ladies flex their vocals below:
The legendary Neo-Soul singers - in collaboration with Femme It Forward - will be going hit-for-hit in the upcoming Verzuz IG Live Battle, created by superproducers Swizz Beatz & Timbaland, this Saturday, May 9th at 7pm EST.
Just in time for Mother's Day. We can't wait.
Speaking of Mother's Day...
Kenneth "Babyface" Edmonds recently announced he'll be hosting a "Waiting To Exhale" soundtrack event, following his epic Verzuz battle with Teddy Riley a few weeks ago. On Mother's Day (May 10th), the legendary producer will hop on IG Live to play music from the 1995 classic "Waiting To Exhale" soundtrack while sharing stories about how the songs came out. Now, he's teasing a possible special guest.
Peep the clip above.
We wonder who it is. Find out by tuning in to Babyface's IG this Sunday at 8pm EST/5pm PST.
In new music...
After resurfacing on social media with pics of his son and his son's mother, Trey Songz has some new music.
The VA native released a new single titled, "Back Home," featuring Summer Walker, along with a quarantine-style video to accompany the track. His baby boy Noah (who just turned 1) is featured in the visuals, along with Trey's family and friends.
"One thing that's certain is that we are right now in times that none of us have ever experienced," Trigga wrote on IG. "I thought it would be special to put together a time capsule of both my intimate and extended family living through what we would have never imagined."
Check out the video below:
Photos: Jamie Lamor Thompson/Shutterstock.com
​ ​
​ ​ ​