DEMON TIME JUST GOT MORE LIT? Blac Chyna, Safaree & More Create OnlyFans Accounts + Beyoncé Increases Site's Traffic After 'Savage' Shoutout
​
May 04 | by _YBF
​ ​ ​ ​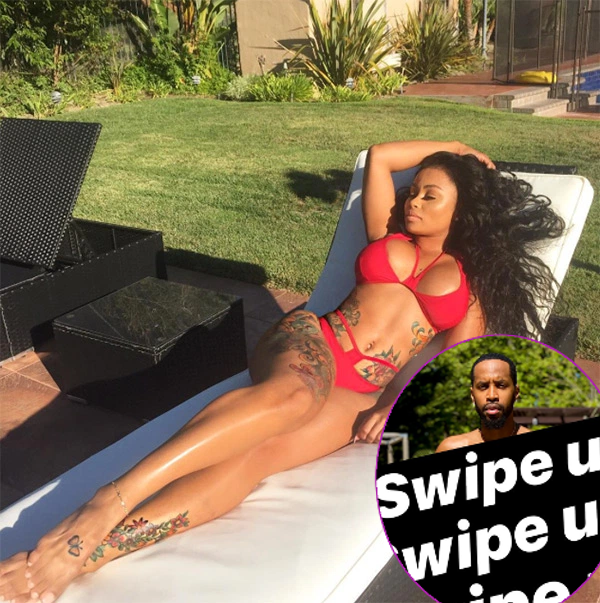 Celebs like Blac Chyna & Safaree Samuels are flocking to adult website OnlyFans to rake in some coins amid the Coronavirus pandemic. Also, the site reports an increase in traffic after Beyoncé gave them a shoutout on Meg Thee Stallion's "Savage Remix." More inside…
With the nation being on lockdown, reality stars like Blac Chyna and Safaree Samuels have a lot more time on their hands. The clubs are closed, so they haven't been able to host any parties. Production for reality shows have been shut down and companies aren't tossing advertising dollars like they used to as they try to stay afloat amid the Coronavirus pandemic. So, folks must come up with ways to secure the bag.
Well, Blac Chyna and Safaree Samuels have turned to an online adult subscription website to make it happen. And with their social media platforms, they could possibly bring in some real money.
Chyna is NO stranger to showing off her curves, except now, she'll be getting paid for it. The Lash Boutique owner announced she created an OnlyFans account with a video posted to her IG account. In the video, she's laying on her stomach by the pool wearing a thong bikini to show off her "ass"ets to let her 16.5 million followers know she's on the adult site.
"Follow my Fans Only (link in bio) https://onlyfans.com/blacchyna," she captioned the video with a ton of hashtags to pick up traffic.
We noticed she turned the comments off on the post.
Chyna is charging $50 per month for access to her account, $127.50 for three months, and $450 for a year. Oh, and those are discounted prices. It's rumored Chy is sharing foot fetish content for her fans.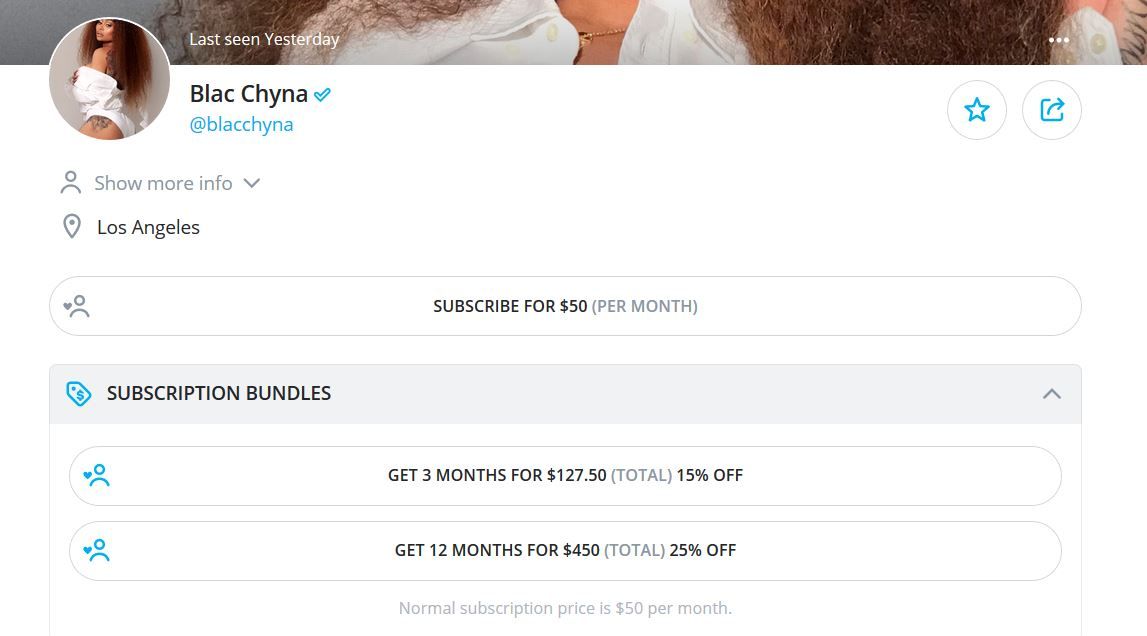 We wonder if this OnlyFans account will be used as ammo in her custody battle with her daughter's father, Rob Kardashian. He's currently pursuing sole custody of their daughter, Dream Kardashian. We wouldn't be surprised if he brought this into court.
Blac Chyna has also been trying to bring in some extra dollars by posting promo posts for brands and businesses:
Also...
"Love & Hip Hop" star Safaree Samuels also created an account:
https://t.co/1TmUd31vYd For my real fans & supporters let's get it pic.twitter.com/iLCXnl2ZMn

— @IAMSAFAREE (@IAMSAFAREE) April 15, 2020
We KNOW y'all remember his nudes leaking a few years ago. You can subscribe to his account for $20.99/month. No word on if he's actually showing anything XXX being that he's a married man now, but stranger things have happened.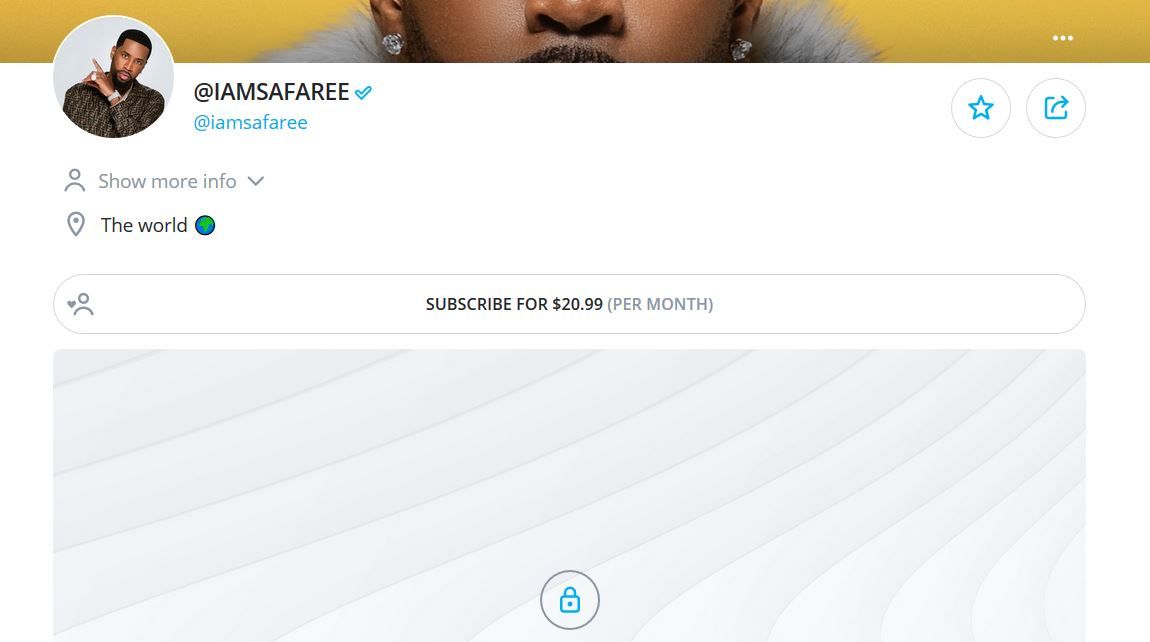 Speaking of Safaree being married...
His wife/daughter's mom Erica Mena also started an account. The "Love & Hip Hop" star is charging $29.99/month for access to her account.
Married singer-songwriter The Dream has also created an account:
S/O @OnlyFans and all the beautiful ladies involved!!! we launched a page dedicated to the baby making album of the year!

Follow to view this content for freeeeee #SXTP4https://t.co/QGE12MCHJ1 pic.twitter.com/JtB5YMDXPz

— THE-DREAM (@TheKingDream) April 21, 2020
Speaking of OnlyFans...
Traffic to Onlyfans has reportedly risen by 15% after Beyoncé mentioned the site in Megan Thee Stallion's recently released "Savage Remix."
"Hips Tiktok when I dance/On that Demon Time, she might start an OnlyFans," Bey raps on the track.
OnlyFans COO Tom Stokely talked about how traffic to the site went up 15% after Mrs. Carter's shoutout.
"The surprise call-out from Beyoncé on the 'Savage' remix was very exciting for us, to say the least," he said in an interview with The Daily Beast. "Her stamp of approval comes on the heels of major stars joining the platform in recent weeks, including Blac Chyna, The-Dream, Safaree Samuels, and Casanova. We built OnlyFans as a platform to enable creators to share their authentic content, free from brand endorsements and paid deals, and the growing momentum among these celebrities is the beginning of a new movement in social media that prioritizes personalization over mass appeal."

"In less than 24 hours since Megan Thee Stallion dropped her 'Savage' remix featuring Beyoncé, OnlyFans has seen a 15 percent spike in traffic," a spokesperson for the site told The Daily Beast.
By the way, The Dream claims Bey's husband, Jay-Z, wrote that OnlyFans bar:
The Dream says Jay-Z wrote this Bey line: "Hips TikTok when I dance, on that demon time she might start an OnlyFans." pic.twitter.com/ioeGCHiDEg

— philip lewis (@Phil_Lewis_) April 29, 2020
BONUS:
Meg's "Savage Remix" is charting and the Houston Hottie is so grateful. Congrats, Meg!
Photos: Chyna's IG/Safaree's IG
​ ​
​ ​ ​