Ryan Henry Has Been Thirsting After Draya Amid Rumors That Rachel Is Back With Her Son's Father Jeremih + The Pic That Likely Set Ryan Off
​
May 03 | by _YBF
​ ​ ​ ​
Ryan Henry has been thirsting hard after Draya on social media. And it seemingly all started after the rumor mill made claims that his now-ex Rachel Leigh is supposedly back with her youngest son's father/singer Jeremih. See all of Ryan's flattery, plus the picture Jeremih posted of Rachel that likely set him off inside…
"Black Ink Crew: Chicago" star Ryan Henry has plenty time on his hands since we're all on lockdown and he's using it leaving comments under pictures posted by former "Basketball Wives LA" star Draya Michele. As you know, Draya keeps Instagram hot with sexy photos of herself in bikinis to promote her Mint Swim business.
If you didn't know, the Mint Swim owner called it quits with her fiancé Orlando Scandrick around December 2019. She moved out of his house and they're now co-parenting their son, Jru. So, sis is on the market and the 9MAG owner has been shooting his shot in her IG comments:
The former reality star shared a photo of herself flexing in one of her Mint Swim bikinis. Ryan hopped her in comments with an emoji, which prompted fans to express their excitement about the two making it official.
"She think my feet stink. I'm cool," Ryan wrote to one fan.
"Well, do they? Cuz you work out A LOT ....," Draya responded to Ryan.
The "Black Ink" star has been all in Draya's comments as of late:
Even his ex-Rachel Leigh has given Draya props in her comments:
Rachel's comment...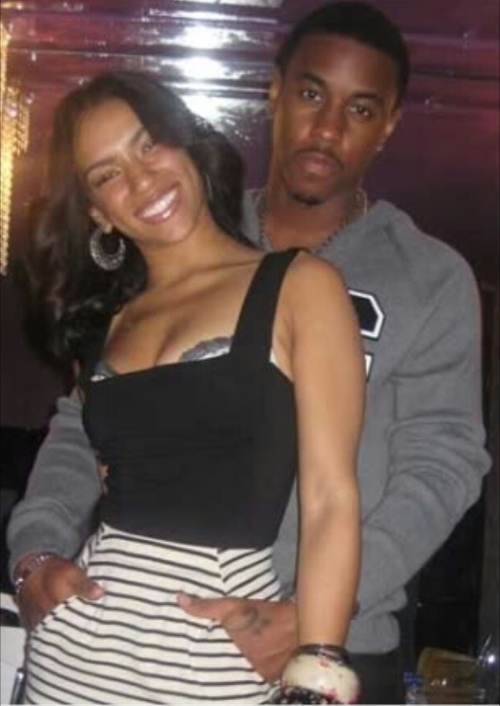 By now, you know Ryan and his son's mother Rachel have been on-and-off again for years. Rachel actually has two sons. Her eldest son is with Ryan and her youngest son is with singer Jeremih.
When she first appeared on the show, she talked about how Ryan had to "step in" to help take care of her youngest son because the "Don't Tell 'Em" singer wasn't doing anything for their son at the time. It was no secret Ryan was raising Jeremih's son as his own - he made that known. Often. Things were not good between Rachel and Jeremih as they have fought for years in court over child support and custody of their son, Grey.
Fast forward to now ...and it seems Rachel and Jeremih are at least on good terms. He posted a picture of Rachel and their son sleeping in her arms on his IG Stories, and it looked quite intimate:
It's unclear if she's actually sleeping in his bed or if she sent him the picture.
Clearly, Ryan caught wind of it because he began posting subliminals:
"I don't have time to waste time anymore," he wrote on Twitter.
Then he posted a picture of the most unbothered man in America, singer Omarion, insinuating he's unbothered by his own situation.
Fans are always thirsting after Ryan on social media. One girl asked Rachel to pass Ryan to her and she responded, "it's ghetto, I don't recommend":
She didn't seem to have a problem with his "ghetto" when he gave her his upstairs commercial space in his tattoo building for her nail polish business Pear Nova.
It was all good between Ryan & Rachel around this time last year though:
Do you think they'll get back together this time?
Photos: Ryan's IG/Draya'sIG/Jeremih's IG/Instagram
​ ​
​ ​ ​