Coronavirus Hits The Drug Game Hard, Disrupts Wuhan's Fentanyl Supply Chain
​
Apr 30 | by _YBF
​ ​ ​ ​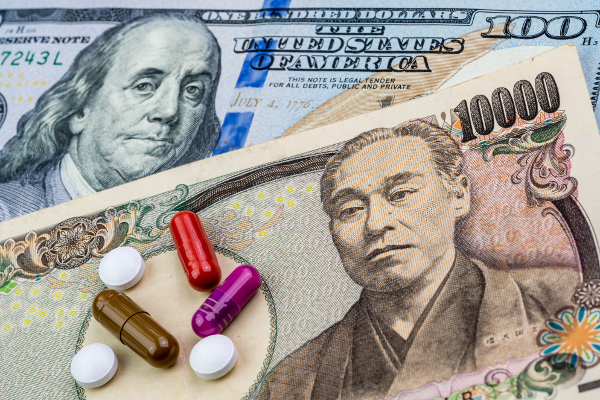 The drug game has taken a hit due to Coronavirus, obviously. Wuhan's Fentanyl supply chain was hit hard with the global pandemic, which has caused a ripple effect. More inside…
Coronavirus is taking a toll on ALL businesses, even illegal ones.
It comes to no surprise COVID-19 has put a choke hold on the drug game. It's hard for supplies to be distributed with everyone on lockdown and the drug game depends on constant movement of goods and people. See the problem? Travel bans and other efforts to contain the virus is causing the narcotics trade to crumble, according to government officials, academic researchers and drug traffickers.
Before COVID-19, when dealers wanted to get in on fentanyl, Wuhan was the place to get it. As you know, Wuhan is where the deadly virus first originated.
The LA Times reports:
The sprawling industrial city built along the Yangtze River in east-central China is known for its production of chemicals, including the ingredients needed to cook fentanyl and other powerful synthetic opioids. Vendors there shipped huge quantities around the world. The biggest customers were Mexican drug cartels, which have embraced fentanyl in recent years because it is cheaper and easier to produce than heroin.

But the novel coronavirus that emerged in Wuhan late last year before spreading across the planet has disrupted the fentanyl supply chain, causing a ripple effect that has cut into the profits of Mexican traffickers and driven up street drug prices across the United States.

It seems Mexican production of fentanyl and methamphetamine appears especially hard hit due to the global pandemic. Chemicals used to make the drug usually transported via planes or cargo ships from China. That supply chain was reportedly shut down in January when Wuhan authorities put a lockdown in place that forced residents to stay inside for more than two months.
The drop in exports has left drug kingpins with less access to needed chemicals to make their drugs. Also, drug cartels are having a harder time getting the drugs into the United States due to new restrictions and since the U.S. is the world's biggest market for illegal drugs, they're really being hit hard.
Now, cartels can't pay their employees and that could cause MORE violence.
Some cartels are hurting financially, said Falko Ernst, a senior analyst at the International Crisis Group. He said he has interviewed gang members who complain that cartel bosses have not paid their salaries.
"They're being told that business is bad, that finances aren't flowing smoothly," he said. Other factors are also hurting organized crime. Experts say quarantines have slowed the movement of cocaine from South America to Mexico and harmed legal industries, such as the avocado trade, from which cartels extort money. Meanwhile, the downturn of global oil prices has been a blow to gangs that resell stolen gasoline.
That loss of income could be exacerbating violence in Mexico, which saw 2,585 homicides in March, more than in any month in nearly two years.
Damn.
Coronavirus is literally taking down every industry.
Photo: ASkwarczynski/Shutterstock.com
​ ​
​ ​ ​