Racism Is Trending Hard On TikTok & This Influencer Breaks It Down Perfectly
​
Apr 29 | by _YBF
​ ​ ​ ​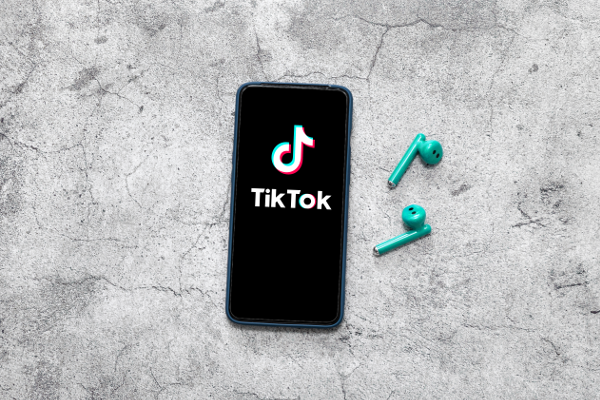 Racism is running rampant on TikTok. Another video of a white person being racist has gone viral and one influencer breaks it down perfectly. More inside…
Another racist TikTok video has gone viral. And oddly enough, it was posted by a high school student in Carroll County, Georgia. You'll recall, two high school seniors were from Carroll County were recently expelled from school after their racist TikTok video went viral.
A white female Bowdon High School High School student in Carroll County is getting the attention she desperately was attempting to get with this video.
"Yeah I'm sorry. Umm, how 'bout this? I've said n****a, I'll say it plenty of more f*****g times. I say it every fucking day of my life and nobody's going to come and shoot me up, so I'll continue to f***** say it. Bye."
A Twitter user shared the video on the social media platform revealing the girl's name is allegedly Sydnee Reeves.
Check it:
This girl's name is sydnee reeves and she goes to bowdon high school in bowdon georgia. pic.twitter.com/ieRFl0CHHi

— Xiao's girl (@hotgirlxiao) April 27, 2020
After the video started going viral, the girl's mother - or a woman folks are alleging is her mother - tried to clean it up a bit:
another update from her mother!! pic.twitter.com/lOPZkgUKzc

— Xiao's girl (@hotgirlxiao) April 27, 2020
The viral video comes weeks after two Bowdon High School seniors were expelled for posting a racist "How To Make A N*gga" TikTok video. Get this... Synee's school and the two expelled students' school are about 20 minutes apart.
The Carroll County School System District addressed the issue in a statement:
"It is very disappointing that one of our students posted an inappropriate message on Social Media. While the incident occurred off-campus, the student's comments were not acceptable. Carroll County School System has high expectations for student conduct and works diligently to offer inclusive climates within our schools. The district does not condone any behavior that is offensive to anyone."
No word on how the girl will be disciplined...if any.
A YouTube influencer - Tarek Ali - noticed the racism trend on TikTok and dedicated a video to it. He said most users are participating in the new "racism trend" because they're excusing it as dark humor. Peep his clip below:
Makes you contemplate more about allowing your kids to engage in the app. Thoughts?
Photo: carroti/Shuttershock.com
​ ​
​ ​ ​