Janelle Monae, Kimora Lee Simmons, Dr. Dre & More Are Funding Free Meals & Testing During Coronavirus Pandemic
​
Apr 28 | by _YBF
​ ​ ​ ​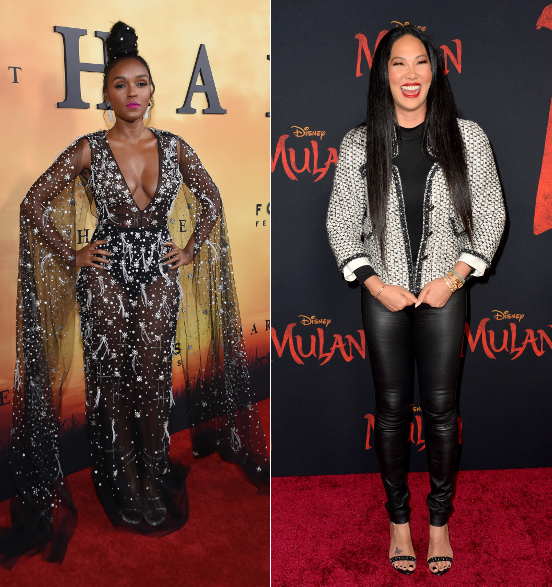 Janelle Monae, Kimora Lee Simmons, Dr. Dre and more are pulling their resources together to help feed and test people amid the Coronavirus pandemic. More inside…
More and more celebs are stepping up and pitching in to help feed and test people during the global Coronavirus pandemic.
Singer/actress Janelle Monae is looking out for folks in Atlanta, making sure their bellies are full. The Hidden Figures starlet joined forces with Gate Gourmet and Councilman Andre Dickens to feed 5,000 families in the Atlanta area.
Last Sunday, the singer and her Wondaland Arts Society hosted "WondaLunch," which supplied groceries for those in need. Nice! And yes, they were practicing social distancing and wore masks and gloves.
"You can only pull up through drive-thru and walk-up – so you won't even have to get out of your car," Janelle told WSBTV about the event. "We'll make sure that the food gets into your trunk and you get it in the safest way possible."
The food drive fed families and also helped save jobs.
"The beautiful thing about all of this is that we get an opportunity to not only show up for our community, but we get the opportunity to save 500 workers' jobs through Project Isaiah and Gate Gourmet. They will all stay employed," she continued.
Loves it!
By the way..
The new trailer for Amazon's "Homecoming" Season 2 - which stars Janelle - just dropped. Check it out above.
"Homecoming" returns to Amazon Prime on May 22nd.
Another celeb giving back amid the pandemic...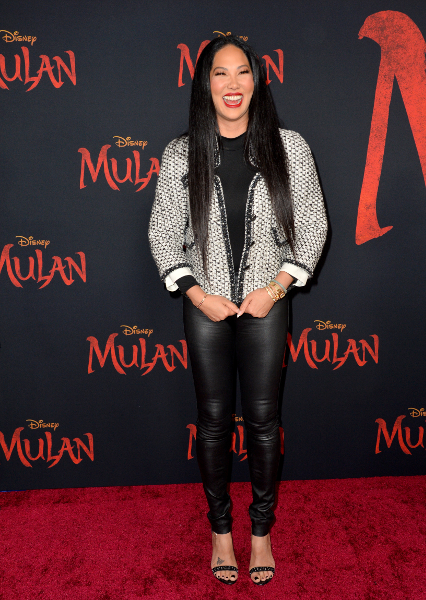 Kimora Lee Simmons and her Baby Phat line are making sure people are receiving meals during the outbreak.
Kimora's Baby Phat line - in collaboration with Freedom Shield - launched its own COVID-19 relief response initiative and they have been distributed thousands of meals for those in need. The fashion mogul spoke to DailyMail about donating over 400,000 well over their goal of 150,000 meales.
"'Freedom Shield is an organization I've worked with for quite some time which helps disenfranchised and abused young women and children," Kimora explained. "They focus heavily on child trafficking and bringing an end to that and awareness education, rescuing lots of girls from all over the world from horrible circumstances."
"There's a ton of kids that are home now that would normally be in school, there are programs that they relied upon that are not available to them, so I think it's about giving resources back to the community wherever that's needed," she continued. "Through the Freedom Shield Foundation we've given close to 400,000 meals to those in need."
Yassss!
The former model has also cut prices for her Baby Phat merchandise to help the company "weather the storm." A portion of the sales will be going to Freedom Shield Foundation.
Also...
Music moguls Dr. Dre and Jimmy Iovine are doing their part to help support people in Compton hit hard by the pandemic. They're supplying meals, medical testing and supplies with a hefty donation. The money will provide more than 145,000 free meals for those in need as well as pay for Coronavirus testing.
"Dr. Dre and Jimmy Iovine have always been great advocates and supporters of the City of Compton," Compton Mayor Aja Brown said in a statement. "Increasing access to food and vital healthcare are some of the most important ways we can make an impact for our community in this time of need."

"As issues like unemployment, food insecurity and lack of COVID-19 testing sweep the nation, I hope that this contribution will inspire others to take action, get involved and support their neighborhoods in any way they can," Brown said in a statement. "Even in a time of social distancing, this contribution is a strong testament to how we can still come together to support the communities we love."
Shoutout to everyone lending a helping hand! Keep pushing through, y'all!
Photos: DFree/ Featureflash Photo Agency/Shutterstock.com
​ ​
​ ​ ​