Stephen Jackson's Ex-Fiancée Imani Showalter Pops Up With Receipts To Debunk Wedding Story & Responds To His 'Bitter Black Women' Rant
​
Apr 21 | by _YBF
​ ​ ​ ​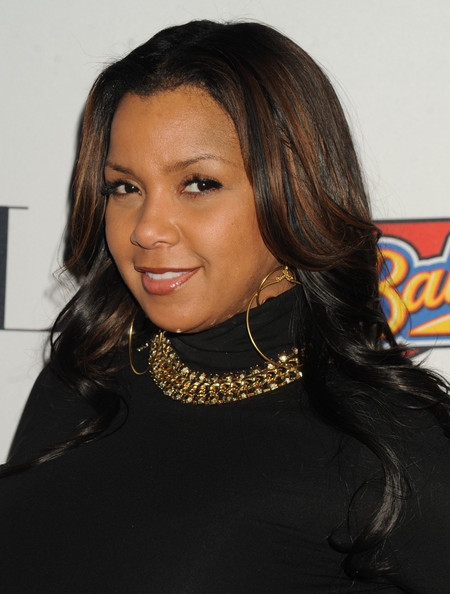 After former NBA baller Stephen Jackson spoke about why he left Imani Showalter at the alter, the former "BBW" star is now sharing her side of the story. Find out what she had to say inside…
Well, this escalated quickly.
Former NBA star Stephen Jackson went on IG Live to share why he left his ex-fiancée/former "BBW: LA" star "Melissa" Imani Showalter at the alter.
Now, she's sharing her side of the story…with receipts.
In the Live, Stephen mention the San Antonio Spurs had an issue with the way Imani dressed and he claims the organization felt that she wasn't a good influence on the other WAGS and that's why he didn't re-sign with the team. Well, Imani addressed his claims in an IG post today.
In a nutshell, Imani (who goes by Melissa on IG) said the way she dressed had NOTHING to do with why he didn't sign a new contract with the Spurs. In a series of posts on IG, she said they ended up in Atlanta because of HIS unhealthy habits. It had nothing to do with her like he tried to make it seem in his IG Live.
"And I had just signed a record deal Via Shakir Stewart with my girl group. I been on. Don't try to minimize me to some gold digger bitch cause we both know I upgraded YOU! Nappy braids and gapped teeth ain't never been hitting," she wrote on IG. "You fixed yourself up and got some big money contracts, but let's not forget what and who you really are. Cosmetic dentistry and new clothes can't disguise how ugly you are on the inside. Now run tell @madamenoire that."
Sis always whipped out receipts:
"Please look at the date sent.... 2 weeks before the wedding (not the 3-4 months you lied about on live this morning) and also take note of who was copied.... I'm assuming that's who sat down with attorneys," she wrote, addressing the prenup Stephen claims he sent her months before the wedding. "Keep lying but I got receipts. YOU never had even had the conversation with me about wanting me to sign a prenup and wouldn't even call the lawyers back trying to avoid disappointing your momma. Keep it for once #Receipts #ALieDontCareWhoTellIt #FakeNews #YouAintGottaLieToKickIt #Fakest'RealNigga'IKnow"
In another post:
"And yes I did sign after hand writing some things in because I didn't know what was in that mysterious prenup that I got 1 hour before walking down the isle," she wrote in the caption of a what appears to be a photo of the actual prenup. "I didn't ask for much because I had trust and was blinded by love. I asked for bare minimum. I asked for allowance so I wound be at your mercy because you've dogged me before and left me for dead and me and your child had to sleep on a couch and my girlfriend had to send me money to feed your child. I asked for a house In case you choose to throw me and the kids on the street as you had done numerous times and I had to ask a girlfriend who was armed to come with me for you to even allow me back in to get me and my kids clothes. I requested NO MORE kids because YOU asked for these kids and by this time I had seen What kind of father you were. I asked that you stop cheating because after having 2 babies on me I'd had enough. And finally I asked to have legal representation at a later date to look at the prenup at a later date to make sure it would be 2 sided. Period. Keep lying to you fans who have no clue how evil you are but leave me alone," she wrote.

"I have nothing but time (quarantined and bored) and receipts (yes I'm petty and pay for extra cloud storage to hold receipts of everything because I know I need proof to discount your lies against me) I have every text email legal doc that has ever been sent. If I can put my hands on something from 15 years ago like that just think of all the shit I haven't shown. I've been respectful and quiet to cover and protect not just you but my kids... but my patience is wearing thin. Please just leave me alone. #YouAintGottaLieToKickIt"
Here's more:
Sis said she has TIME, OK?
Earlier this month, Imani sat down with Demetria L. Lucas to chop it up about a video Stephen previously posted that went viral. In the clip, he complains about how "bitter black women" are the downfall of successful black men. Check it:
Have several seats sir. You knew what type of women you were dealing with before you laid up with them and impregnated them. After he put up this post, Imani opened up about the video in an interview with Demetria. Start listening at the 30-minute mark below:
We wonder if Stephen shared this "bitter black woman" rant to his black daughter:
Photo: Pacific Coast News/Getty
​ ​
​ ​ ​