After Tonight's Teddy Riley vs. Babyface Verzuz Re-Do, Folks Want Diddy vs. Dr. Dre, 50 Cent vs. Ja Rule, Stevie J vs. Al B Sure
​
Apr 20 | by _YBF
​ ​ ​ ​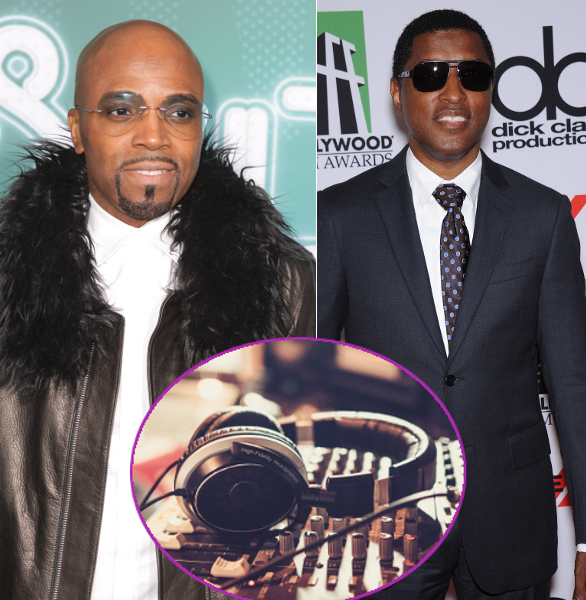 Hopefully, Teddy Riley has worked out all of his audio issues for tonight's Verzuz redo with Babyface. Find out what time the highly-anticipated battle is going down and who the people want to see battle it out next inside…
It's about to go down…foreal this time. Hopefully.
Swizz Beatz announced the "rematch" between Teddy Riley and Babyface is set to go down TONIGHT at 8pm EST.
Swizz said the sound check has already been completed, so tonight's battle should definitely go down without any technical issues.
Hmph.
"Let's get back to the LOVE of music this Monday 8pm est less will be more & sounds will be fixed Sound checks done," Swizz wrote in the announcement.
As you know, the battle has been postponed twice since it was announced the legendary producers would go head-to-head. It was postponed the first time because Babyface was recovering from COVID-19. For the second battle, Teddy was doing the absolute most - with a lot of people that weren't social distancing - and couldn't work out audio issues for the battle. The memes were endless.
Rapper/producer Pete Rock shared his two cents about the failed battle:
I love teddy riley & babyface but dem IG live battles i have not heard 1 battle that came through your phone clearly. Its gotta be a real IG LIVE show with scratching,cutting djing live action BUT COMING THROUGH AS CLEAR AS AN MP3 YOU DOWNLOAD TO YOUR PHONE.Perform like u on tour

— PETEROCK.COM (@PeteRock) April 19, 2020
but sound wise on IG LIVE dat shit worries me. I gotta come thru clearly on IG but with 2 people the sound of it gets compromised, but with only 1 guy djing i noticed C L A R I T Y

— PETEROCK.COM (@PeteRock) April 19, 2020
In da meantime i will post obvious sample beats.That everyday record thats in yo daddy or momma collection.Familiar music flipped around until this IG LIVE shit is to my liking.Everything is a rush i get it with uncertain future but maaaaan listen man.Dat battle was concerning

— PETEROCK.COM (@PeteRock) April 19, 2020
It's ON tonight! Hopefully Teddy tweaked his playlist too.
Following tonight's battle, people want more and a few suggestions have been floating around on social media.
Fans suggested a Ja Rule vs. 50 Cent Versuz Instagram Live battle. While Ja said he would never back down from a battle, he's not sure if going up against 50 Cent would be good for the culture.
"I never back down from a battle, man. I love it," Ja said in an interview with HOT 97. "My catalog speaks for itself. I have a great catalog. It would be dope for hip-hop. It would be fun, and it's for the culture. Versuz is about love and respect for each other's catalog, and what you've done for music, and what you contributed."

"I don't know if me and him can do that," he continued. "I don't know if that would work. Just for respect of the culture. I would never want to disrespect the culture and let me and his little thing get into the love and respect of what Versuz has brought to the culture, for each other's catalog and the artistry. I would never want to tarnish that."
As you know, Ja Rule and 50 Cent have been feuding for years and aren't showing any signs of squashing their beef.
These two...
Other matchups folks want to see include Diddy vs. Dr. Dre and Stevie J vs. Al B Sure. Who y'all got?
Photos: Nejron Photo/Jamie Lamor Thompson/ DFree/Shutterstock.com
​ ​
​ ​ ​