Tyler Perry Calls Out 'Wicked & Evil' Scammers – 'Don't Fall For This!'
​
Apr 16 | by _YBF
​ ​ ​ ​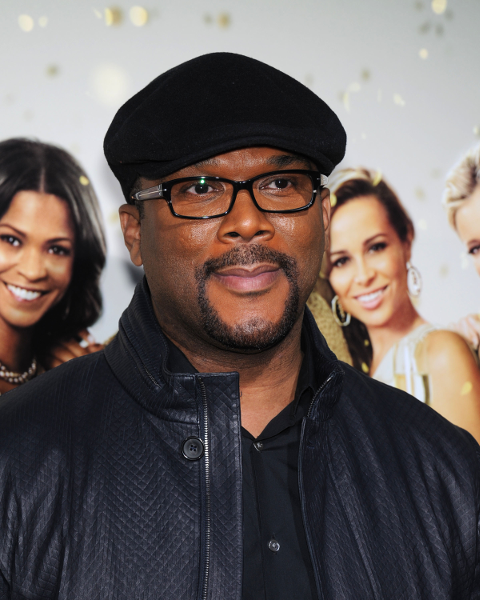 Tyler Perry is FED UP with "wicked" and "evil" scammers attempting to come up off of his kindness. Peep his Coronavirus PSA inside…
As the world battles this Coronavirus outbreak, some people are looking to make a come up by any means necessary, even if it means scamming people out of money they desperately need right now.
Apparently, there are people using Tyler Perry's likeness to scam folks out of their money. SMH!
The Hollywood filmmaker has been a vital part of Coronavirus relief efforts and scammers are using his philanthropic image to steal money from people.
The philanthropist posted a video on his social media accounts to warn people of fake websites and social media posts that claim to be raising money on his behalf.
"I hate to come on and say this, but I'm pretty annoyed," he started off in the video. "You know, people out there are so wicked and so evil and to think that they're setting up all of these fake sites asking you to send them money because I'm giving away thousands of dollars is just downright evil. Downright wrong."
He said he wished social media platforms like Facebook, Instagram and Twitter would do a better job at taking action to reduce scams like these from popping up, especially during the pandemic.
"Please, please please — especially those who have supported me for all these years, you know, times are hard. They're tight right now. People are really, really struggling. Don't fall for this."
Peep the clip below:
I hate to believe people could be this low! But I shouldn't be surprised! pic.twitter.com/9XUVhTj0oC

— Tyler Perry (@tylerperry) April 15, 2020
Stay woke everyone!
Over a week ago, he gave 42-out-of-work servers at Houston's Restaurant in Atlanta $500 each, totaling $21,000. He also paid for groceries for senior citizens shopping during designated senior hours at 44 Kroger locations in Atlanta. He did the same thing at 29 Kroger locations in Louisiana as well.
@tylerperry paid it forward and purchased groceries for nearly 3,000 senior shoppers today at Kroger stores across Atlanta. You can see how much this means by the look on their faces. Thank you, Tyler, for your generosity! pic.twitter.com/L57nfNqm3g

— Kroger (@kroger) April 8, 2020
Now, Kroger is paying it forward.
"In keeping with this spirit of giving, Kroger has matched Tyler Perry's donation, which will help bring both food and joy to individuals and families across Atlanta," Felix Turner, manager of corporate affairs for Kroger's Atlanta Division announced in a press release.
Also, Kroger customers can now round up their purchase to the nearest dollar and/or make select donations of $1, $5 and $10 at checkout to support Kroger's Zero Hunger.
Photo: DFree/Shuttterstock.com
​ ​
​ ​ ​