Drake Isn't Playing Fair! Go Inside His Uber Luxe 50,000 sqft Pleasure Palace In Toronto + Yes, The Birkins Are On Deck
​
Apr 08 | by _YBF
​ ​ ​ ​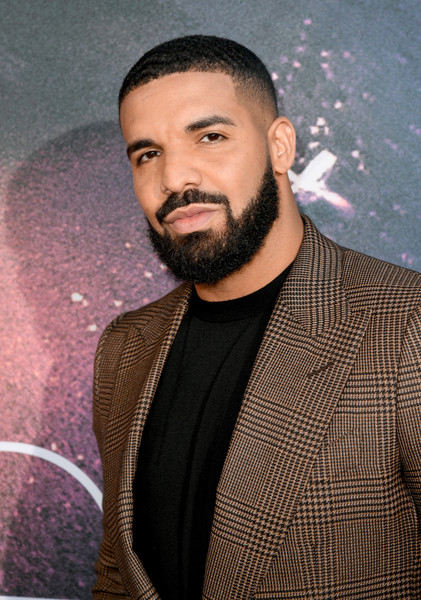 Drake gives a sneak peek into his 50,000 sq ft. pleasure palace - which he dubs his legacy - in Toronto. It can't even be called a home or a mansion because of how SICK it is. Soak in the rapper's "Embassy" (and yes, his Brikin bag collection is in the mix) inside…
We know you've been begging to see inside @Drake's Toronto home after glimpses in his videos. We heard you. Take the long-awaited tour of our May cover star's home here: https://t.co/7ztPv5p4Ha pic.twitter.com/AbDGFYK7yb

— Architectural Digest (@ArchDigest) April 8, 2020
Drake just isn't playing fair.
The Canadian rapper had a whole modern-day palace built in his hometown of Toronto, dubbed The Embassy or Drake's Manor, and it's utterly sick.
It's 50,000 square feet of goodness that features an NBA sized indoor basketball court and a 21-square-foot pyramidal skylight. It's a masterpiece envisioned by Canadian architectural and interior designer Ferris Rafauli, which took years in the making.
"I think the house shows that I have true faith in myself to take on this task when I was just 27 and see it through," the 33-year-old rapper tells Architectural Digest. "I also think the house says that I will forever remain solid in the place I was born."
The "Toosie Slide" rapper let Architectural Digest inside and y'all…it's breathtaking! Drizzy dubs it "overwhelming high luxury" and we agree.
"Because I was building it in my hometown, I wanted the structure to stand firm for 100 years. I wanted it to have a monumental scale and feel," Drake says. "It will be one of the things I leave behind, so it had to be timeless and strong," he adds.
"It's overwhelming high luxury. That message is delivered through the size of the rooms and the materials and details of the floors and the ceilings. I wanted to make sure people can see the work I've put in over the years reflected from every vantage point," he continues.

Below are deets about the rapper's passion project:
Drake's favorite spot in the house is his 3,200-square-foot master-bedroom suite, with an additional 1,100 square feet of covered terraces. "The bedroom is where I come to decompress from the world at the end of the night and where I open my eyes to seize the day," he says. "The bed lets you float, the shower lets you escape and gather your thoughts, and the closet makes you want to talk to yourself while you're getting dressed."

The centerpiece of the master bath is a 4,000-pound tub of faceted black marble carved from a single block. Equally dramatic is Drake's two-story closet, adorned with amethyst hardware, rock crystal, and seating upholstered in diamond-tufted shearling with polished nickel studs. It's the perfect place to display the musician's extensive wardrobe, sneaker collection, and the array of precious Hermès Birkin bags that he has been amassing for years.
Yep, that vast Birkin bag collection he started for his future wife (whomever that ends up being) is on full display in his mega two-story closet. Imagine. Swip through the pictures in Drake's IG post above to see it.
You might have missed this one, but it's too good to let it pass unnoticed: Check out the custom chandeliers (Ferris again!) in this stunning suspended marble staircase. pic.twitter.com/tWDbqeskLu

— Architectural Digest (@ArchDigest) April 8, 2020
The epic great room, which soars to 44 feet high, pumps up the volume even further. At one end of the space, a bespoke concert grand piano by the venerable Austrian piano maker Bösendorfer designed in collaboration with Japanese artist Takashi Murakami and Rafauli sits nestled within a portal defined by floor-to-ceiling panels of macassar ebony set alongside bronze screens fronting more antique beveled mirror.

The designer's nods to Art Deco style become more explicit in the lavish canary-yellow lounge, which, like several other spaces in the house, can be glimpsed in Drake's videos for his songs "When to Say When"/"Chicago Freestyle" and "Toosie Slide."

As always, God is in the details. The bed and bed base, which weigh roughly one ton and cost more than many people's entire homes, is from Rafauli's new line for Hästens, called Grand Vividus. The headboard, accented with antique mirror and channel-tufted leather, encompasses a whiskey-and-¬champagne bar on the reverse side. The nightstands feature mother-of-pearl inlays, and the bedding incorporates an Alexander McQueen hummingbird tapestry from The Rug Company.
You can see more pics from Drizzy's bachelor pad here.
Life is surely good for the rapper. He's "holed up" on 50,000 square feet of gorgeousness during the Coronavirus pandemic.
Photo: Getty
​ ​
​ ​ ​