Teddy Riley Explains Exactly Why His IG Live Song Battle With Babyface Was Postponed, And Why It's Moving To His Own Platform
​
Apr 07 | by _YBF
​ ​ ​ ​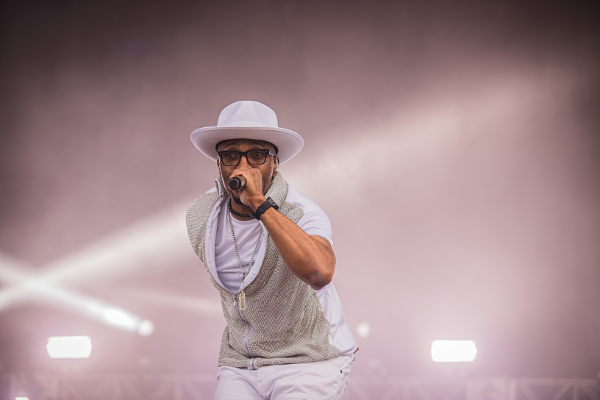 Teddy Riley & Babyface were SUPPOSED to give us musical greatness via IG Live last Sunday, but it was postponed. Find out why inside…
We were told we would be blessed with a song battle between musical geniuses Teddy Riley and Kenneth "Babyface" Edmonds this past Sunday (April 5th) only to be let down when it was announced the battle had been postponed. Music lovers have been soaking in battles thanks to some heavyhitters like Swizz Beatz vs. Timbaland, Lil Jon vs. T-Pain and Mannie Fresh vs. Scott Storch.
So, what happened to the Teddy vs. Babyface battle? The King of New Jack Swing explains what went down behind-the-scenes.
Joining Power 105 radio host Charlamagne tha God on IG Live, the 90s hitmaker set the record straight about why the battle has been delayed.
"Nobody's backing out," Teddy assured Charlamagne.
Turns out, Babyface isn't feeling well.
"He's not actually 100 percent, you know, he's been sick."
Aww! Hope he gets better soon!
Teddy also said they wanted to be sure Instagram wouldn't interfere with limitations and things being that you can only be on IG Live for an hour at a time.
Check out his full explanation below:
Later in the convo, Charlamagne mentioned he felt uneasy watching Teddy's live concert he hosted a few days ago because no one was social distancing.
"It was just a bunch of y'all all together. Ain't nobody had no mask, no gloves, no nothing," Charlamagne mentioned.
Teddy then shared his thoughts on COVID-19, referencing the theory that 5G towers have something to do with the deadly virus.
"I just really feel like we're being bamboozled, you know what I'm saying? We're being made to believe so many things that are not the truth," he said. "We know what it is. You know, it's really about this new world order that they're trying to put in with these 5G connections."
Deep sigh.
Watch below:
Last night, Teddy revealed that they are moving the battle to his own platform for creatives , where there is no 1 hour limit that kicks everyone off.
Thoughts?
Photo: Anthony J. Davis/Shutterstock.com
​ ​
​ ​ ​