NO MORE MOVIES? AMC Theaters Might Not Return After Coronavirus Economic Hit?!
​
Apr 07 | by _YBF
​ ​ ​ ​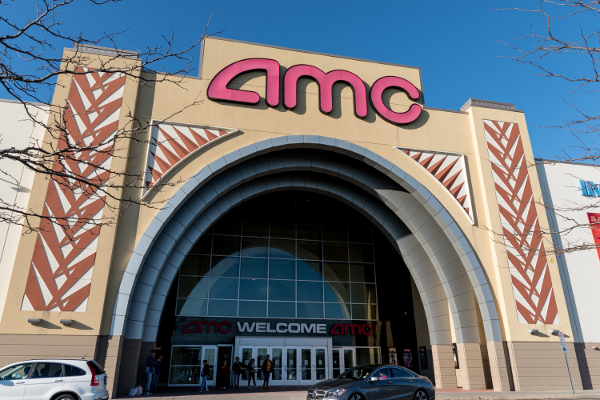 AMC Theaters may not survive the Coronavirus crisis. Is movie-going gone forever?
The nation's largest theater chain may be forced to close its doors…for good as a result of the Coronavirus crisis. AMC Theaters may not come back…does that mean the end of movie-going?
According to reports, S&P Global downgraded AMC Theaters' credit rating to CCC- from B, which takes the company from "Highly speculative" to "Default imminent, with little prospect for recovery."
All over the world, people are being encourage to stay home and practice social distancing in an effort to flatten the Coronavirus curve. Non-essential businesses – such as movie theaters – have been shutdown to keep people in compliance. The company was already reportedly facing a deficit of more than $5 billion at the end of 2019 and losses of $149 million.
Analysts aren't optimistic about a comeback any time soon:
"We expect AMC Entertainment Holdings Inc.'s (AMC) theaters will remain closed beyond June due to the impact of the global coronavirus pandemic. We do not believe AMC has sufficient sources of liquidity to cover its expected negative cash flows past mid-summer, and we believe the company will likely breach its 6x net senior secured leverage covenant when tested on Sept. 30, 2020, absent a waiver from its lenders," analysts said regarding the struggling theater group.
AMC Entertainment CEO and President Adam Aron – who announced a chain-wide shutdown last month – remains optimistic.
"Not the likely scenario," he said, according to the Pittsburgh Post-Gazette. "Movie theaters will resume operation. The question is when and how they'll reopen. There are so many films in the pipelines right now, there's be a tremendous amount of product in theaters. " Clearly, Mr. Aron said, "social distancing is going to remain an important consideration when we reopen."

That suggests "we ought to put (the new movies) in more auditoriums, so that we can lessen the density of moviegoers in any one theater, so they're not shoulder to shoulder with a stranger." Once it's "safe to be communal again," Mr. Aron said, "I think people are going to flock to venues away from home. They can only do that when it's safe. But there's going to be pent-up demand."
Things are unpredictable right now, so it's hard to say how people will carry out their new normal following the pandemic. How do you feel about movie theaters possibly going away forever?
Photo: Mike Reddington/Shutterstock.com
​ ​
​ ​ ​