CORONAVIRUS CRAZY: Pennsylvania Woman Finally Charged For Deliberately Coughing On 35K Worth Of Produce, NJ Man Coughs On Grocery Worker, Missouri Man Licks Deodorant
​
Mar 27 | by _YBF
​ ​ ​ ​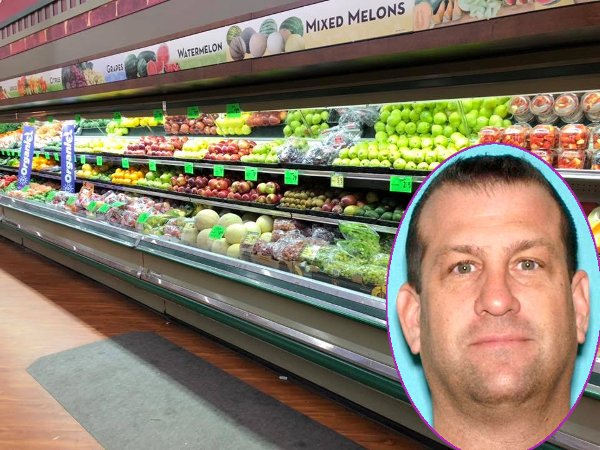 The Coronavirus pandemic has folks doing some idiotic ish. Now, they've all been charged for their foolishness. Deets inside…
The Coronavirus crisis has folks losing their marbles.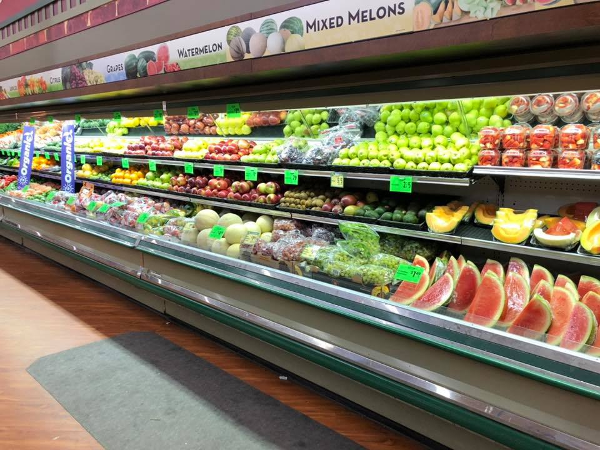 Apparently, a woman in Pennsylvania thought she would play a "prank" by coughing on food inside of a grocery store. And now she has four felonies.
Supermarket Sarah – real name Margaret Cirko – deliberating COUGHED on about $35,000 worth of food that had to be thrown out. The 35-year-old reportedly walked through Gerrity's Supermarket, a small family-owned chain in northeastern Pennsylvania, and coughed over produce, a meat case and items in the bakery department. As she was spreading her germs all over the food, she allegedly was making threats that she was sick while coughing and spitting on the food.
Now, she has been charged with four felonies, including counts of making terrorist threats, according to law enforcement.
The Coronavirus culprit told police she did it because she was playing a "twisted prank." Ma'am, at your big age you KNOW better. Grocery stores across the nation are already struggling to keep essential items on the shelves with workers putting in overtime to make sure the stores are disinfected during the pandemic.
"Today was a very challenging day," Gerrity's co-owner Joe Fasula wrote on Facebook. "At 2:20 PM today, I got a call from our Hanover Township store. The manager informed me that a woman, who the police know to be a chronic problem in the community, came into the store and proceeded to purposely cough on our fresh produce, and a small section of our bakery, meat case, and grocery."
He shared pictures of employees removing the contaminated food and the empty shelves. Then he gave an update that all of the food had been restocked.
"I am humbled by the outpouring of support that our company and our team have received," Fasula wrote. "While my previous post received an unimaginable amount of attention, this post is by far my most important. PS Rule 8: don't cough on anything," he concluded.
SMH!
One state over...
A New Jersey man was arrested and charged with harassment and making terrorist threats after he purposely COUGHED on an employee at Wegmans grocery store and then announced he had been infected with the Coronavirus!
50-year-old George Falcone was allegedly standing too close to a Wegmans employee, so the employee asked him to move back. As you know, we all have been advised to keep a 6ft. distance between one another. Instead of backing up, George walked CLOSER to the female employee and COUGHED on her. He then allegedly laughed and told the woman he had the Coronavirus. After that, he supposedly told two other employees they were lucky to still have jobs.
NBC News reports:
State Attorney General Gurbir Grewal said spreading fear is unacceptable during this emergency.

"These are extremely difficult times in which all of us are called upon to be considerate of each other— not to engage in intimidation and spread fear, as alleged in this case," Grewal said in the statement. "We must do everything we can to deter this type of conduct and any similar conduct that harms others during this emergency."

The third-degree terrorism charge carries a sentence of three to five years in state prison, and the harassment charge a sentence of up to six months. Falcone was also charged with obstructing administration of law in the fourth degree, which carries a sentence of up to 18 months.
We hope he gets prosecuted to the fullest extent of the law. Earlier this week, the U.S. Justice Department said that anyone who threatens to infect people with Coronavirus can also face federal charges. As they should.
As for another Coronavirus fool...
A Missouri man was clearly searching for clout.
26-year-old Cody Lee Pfiste posted a video of himself LICKING a row of deodorant at a Missouri Walmart.
"Who's scared of Coronavirus? Don't touch your mouth," he said before sliding his tongue across a row of deodorant in the short clip. Ugh.
It didn't take long for the video to go viral and for him to get charged!
"We take these complaints very seriously and would like to thank all of those who reported the video so the issue could be addressed," police said in a statement while announcing the man's arrest.
The nasty victim was charged with making a terrorist threat in the second degree. Police picked up him from a residence in Warrenton, Missouri and arrested him.

"I wouldn't say it was shocking because you never know what you have to deal with in this job, but it was certainly very disturbing," Lt. Justin Unger told The Post.
Just gross.
Be careful out here, y'all!
Photos: Gerrity's IG/New Jersey Attorney General
​ ​
​ ​ ​