Companies Like LeBron's iPromise, Starbucks, Target & Facebook Are Putting Their Employees' Financial Needs First During The Coronavirus Crisis
​
Mar 26 | by _YBF
​ ​ ​ ​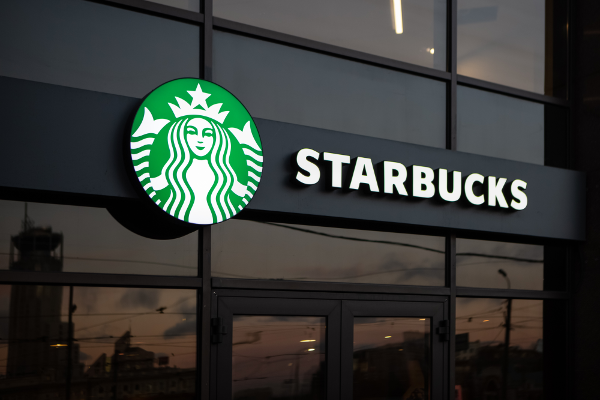 Thankfully, there are a few companies who are looking for their employees during this Coronavirus crisis. Deets inside…
Millions of Americans are out of a job as the Coronavirus continues to spread like wild fire across the nation. Sadly, some workers will not see a paycheck since almost everything is shut down. However, there are some companies that are looking after their employees financial needs.
In accordance with social distancing guidance from the CDC and public health authorities, we are temporarily closing stores in some locations, and moving the majority of our company-operated stores to a "to go" model across the U.S. and Canada. https://t.co/U5M01tcwDL pic.twitter.com/9Y9AD50pPw

— Starbucks News (@StarbucksNews) March 15, 2020
Starbucks has committed to paying all of their employees for the next 30 days whether they work or not. Employees have the option of working or not working. The company has closed all of its U.S. locations with the exception of drive-thru and delivery orders, so money is still coming in. As for the Starbucks workers who aren't working – they don't have to worry about not receiving a check for the next month. Woot!
Thank you to the healthcare workers and first responders working tirelessly to keep our communities safe.

Inspired by the generosity of our partners (employees), we are offering all front-line responders a free tall brewed coffee at participating stores in the US. pic.twitter.com/e7Z8aRCtMt

— Starbucks Coffee (@Starbucks) March 26, 2020
Also, Starbucks is giving away free coffee to first responders and healthcare workers who are literally putting their lives at risk to fight the pandemic. Through May 3rd, "any customer who identifies as a first responder or frontline worker supporting our healthcare system" will receive a free tall brewed coffee, either hot or iced.
And it doesn't stop there. The Starbucks Foundation is donating $500,000 for care packages and medical equipment for U.S. frontline responders.
Gotta love a company who looks out for their employees AND customers.
Target is another major company making sure its employees are good during the crisis.
Target's investing more than $300 million, including increased hourly wages, a new paid leave program, bonuses and community assistance for local, national & global organizations responding to the pandemic. More here: https://t.co/bu1y3JjMPC pic.twitter.com/lKc9beRxkU

— Target News (@TargetNews) March 20, 2020
Target will invest more than $300 million in ADDED wages, a NEW paid leave program, bonus payouts AND relief fund contributions, according to its website. Woot!
Every full-time and par-time hourly employee who work in stores and distribution centers will receive a $2-per-hour increase through May 2nd. U.S. team members who are 65 or older, pregnant team members and members with underlying medical conditions will receive 30 days paid leave.
"With each passing day, it's clearer how indispensable our team is to communities across the country as our guests cope with the coronavirus," says Brian Cornell, Target's CEO. "Increasing their compensation for a job incredibly well done and ensuring continued compensation for those who need to care for themselves and their families is a reflection of our company's values and simply the right thing to do."
Also, Target will be giving $10 million to expand relief and assistance to team members who need need extra resources during this challenging time.
The $10 million donation—Target's largest ever to a single relief effort—will support efforts in four areas:

Team Members – $1 million will go to our Target Team Member Giving Fund to assist team members who are most impacted. On top of that, Target will match up to an additional $1 million in contributions from fellow team members who wish to assist their colleagues in need. The fund was created in 2018 to help our team members weather unexpected financial hardships. Since then, it's already helped hundreds of team members and their families through life-threatening illnesses, natural disasters and more.

Local Communities – $5 million will be committed to state and local community foundations supporting nonprofit organizations addressing the greatest needs in their area, including vulnerable populations such as underrepresented communities.

National Organizations – $3 million will support national nonprofits such as Feeding America and others, assisting with response and recovery for affected communities.

Global Response – $1 million will support organizations such as UNICEF and others, helping provide critical medical equipment and supplies to regions around the world.
Yep, we'll gladly continue dropping our coins in Target.
Small businesses are the heartbeat of our communities. To help during this time of crisis, Facebook is offering $100M in cash grants & ad credits for up to 30k small businesses in over 30 countries where we operate. A note from our COO Sheryl Sandberg: https://t.co/fUVJkVUbZo

— Facebook (@Facebook) March 17, 2020
Facebook will be giving each of its employees a $1,000 bonus to help during the Coronavirus outbreak. The funds are meant to help employees who are working remotely to set up their home offices or it could be used for things like childcare. The company is also offering $100,000 million in cash grants and ad credits for up to $30,000 for small businesses in over 30 countires.
Here's a note from Facebook COO Sheryl Sandberg:
Facebook has about 45,000 employees worldwide. The $1,000 bonuses are only available to full-time employees, not contractors, a source tells CNN.
Earlier this month, Facebook announced they will still continue to pay hourly workers, such as janitors and cafeteria workers, their regular wages despite reduced working hours.
Also....
Talk about a Taco Tuesday to remember! With the help of Akron Family Restaurant, @LJFamFoundation, our IPS Staff, & @Chase volunteers we treated 343 of our IPS families with a hot taco dinner for 5 delivered right to their doorstep. #GreatAmericanTakeout #WeAreFamily pic.twitter.com/Il0RfyXKgP

— I PROMISE School (@IPROMISESchool) March 25, 2020
By now you know, LA Lakers baller LeBron James LOVES Taco Tuesdays. So, the NBA baller and the LeBron James Family Foundation linked up with Akron Family Restaurant to feed 340 students - who attend LeBron's I Promise School - and their families some tacos! They were treated to chicken and beef tacos, rice, beans and tortillas with all the fixings to make Taco Tuesday a memorable one. It was a double blessing since the restaurant was affected by the Coronavirus outbreak as well.
USA Today reports:
Akron Family Restaurant co-owner Nick Corpas said he got a call last week and was excited to help. He started making his orders almost immediately and began prepping for the meals on Monday. He and restaurant employees arrived at the restaurant at 6 a.m. ET Tuesday to cook and assemble the meals.

He said they finished around 4 p.m., and LJFF volunteers parked cars outside the restaurant. Adhering to social distancing recommendations, the volunteers remained in their cars while workers and volunteers placed the food in trunks.

Each serving tray provided food for four to five people -- enough for more than 1,300 people to have dinner.
Yasssss! King James is always looking out for his hometown and we love to see it.
BONUS:
Premiering April 6 on @Quibi!
#IPROMISE documents our challenging, emotional, and rollercoaster year one of the @IPROMISESchool... told by our kids from Akron in 15 powerful episodes. You're going to want to see what it takes to create real change. pic.twitter.com/UzhxnadTG0

— LeBron James Family Foundation (@LJFamFoundation) March 25, 2020
Quibi is gearing up to release the "I Promise" documentary series, which documents the day-to-day trials, triumphs and life-changing impact of the school staff, students and families during the first academic year inside the I Promise School that opened its doors in 2018. It'll show King James' efforts to close the achievement gap in his hometown of Akron, Ohio through the eyes of the students. It's produced by SpringHill Entertainment (LeBron's production company with his homie/business partner Maverick Carter) in association with Verizon Media's RYOT and Blowback Productions.
Why? LeBron was a public school student from 1st – 8th grade. He was a student deemed "at risk." He was one of our kids. It was because of the people around him, his schools, the Akron community that helped him & his mom through the rough times. pic.twitter.com/3pv4d9B3LL

— I PROMISE School (@IPROMISESchool) March 26, 2020
Peep the trailer below:
"The goal of the school is for these kids to feel like they're superheroes." ~ @KingJames

See inside our walls and inside our students' lives for the first time ever. #IPROMISE premieres April 6 on @Quibi. pic.twitter.com/SX0qtUu5Yn

— I PROMISE School (@IPROMISESchool) March 25, 2020
"I Promise" premieres April 6th on Quibi.
Photo: Papin Lab/Shutterstock.com
​ ​
​ ​ ​