ANOTHER COMCAST WIN: Supreme Court Rules Against Byron Allen's $20 Billion Discrimination Lawsuit, Sent To Lower Court For Review
​
Mar 25 | by _YBF
​ ​ ​ ​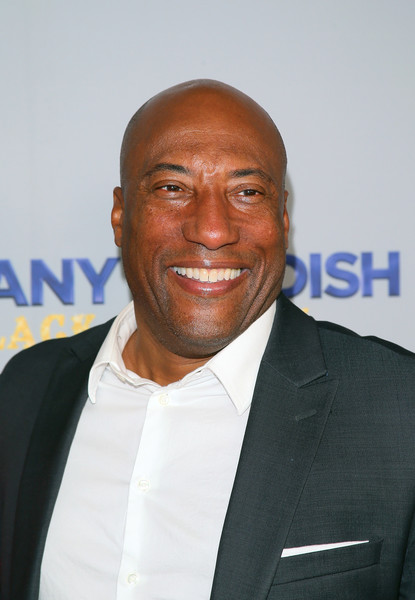 Ugh! The Supreme Court has sent Byron Allen's $20 billion discrimination lawsuit against Comcast back to a lower court for review. Find out why and what's next inside…
Black media mogul Byron Allen took an "L" in court. And that's pretty unfortunate, as this may have set an unhelpful precedent for those who have valid racial discrimination claims.
The U.S. Supreme Court unanimous ruled Byron Allen's $20 billion discrimination lawsuit filed against Comcast be sent back to the 9th U.S. Circuit Court of Appeals to reconsider Byron's discrimination claims in order for his lawsuit to proceed in federal court. He must provide proof that racial bias was the sole reason the cable giant refusal to carry his TV channels. Basically, another win for the telecommunications company.
Of course, Comcast is hype about the ruling.
"We are pleased the Supreme Court unanimously restored certainty on the standard to bring and prove civil rights claims," a rep for Comcast said in a statement. "The well-established framework that has protected civil rights for decades continues. The nation's civil rights laws have not changed with this ruling; they remain the same as before the case was filed."
Despite the ruling, Byron - CEO of Entertainment Studios - has vowed to keep fighting for justice.
"Unfortunately, the Supreme Court has rendered a ruling that is harmful to the civil rights of millions of Americans. This is a very bad day for our country," Allen said in a statement. "We will continue our fight by going to Congress and the presidential candidates to revise the statute to overcome this decision by the United States Supreme Court, which significantly diminishes our civil rights."
Byron's lawsuit been considered as the most important civil rights case of our time.
The mogul and Comcast have been battling in court for years after he filed a $20 billion lawsuit against them in 2015. He made claims that the company refused to carry Entertainment Studios Networks' cable channels – which include Cars.TV and Pets.TV - because of his race.
A few weeks ago, Byron's network offered $8.5 billion - CASH - bid for the Tegna Station Group, a Virginia-based company that covers massive territory across the nation. The company owns 52 stations in 61 markets, including an abundance of big-four network affiliates in many of the largest markets. In total, Tegna covers 39% of the country's media channels.
In 2018, Allen's network purchased the Weather Channel via his company Allen Media Group. Last fall, the media mogul coughed up $290 million to purchase 11 small-market television stations from USA Television to add to his already impressive portfolio. In August 2019, Byron partnered with Sinclair Broadcast Group to acquire the Fox Regional Sports Networks from Disney in a deal worth $10.6 billion.
Also, Byron's Allen Media copped four small-market TV stations from Bayou City Broadcasting for $165 million.
He's becoming one of the nation's largest African American owners of local TV stations and Comcast is seemingly trying to put a stop to that, for whatever reason.
Photo: Getty
​ ​
​ ​ ​