Floyd Mayweather Speaks After Losing Both Uncle/Trainer & Children's Mother + Cause Of Death For Josie Harris Has Been 'Deferred'
​
Mar 19 | by _YBF
​ ​ ​ ​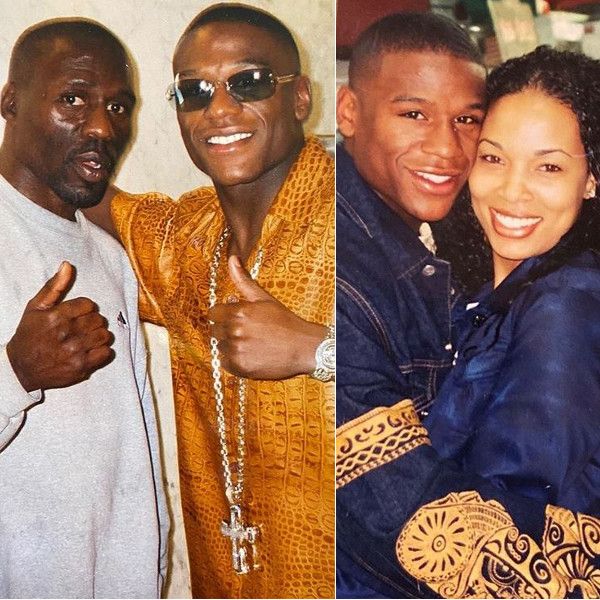 It's been a devastating week for boxer Floyd Mayweather Jr. He lost his children's mother Josie Harris and his uncle/trainer Roger Mayweather in one week. His reactions inside…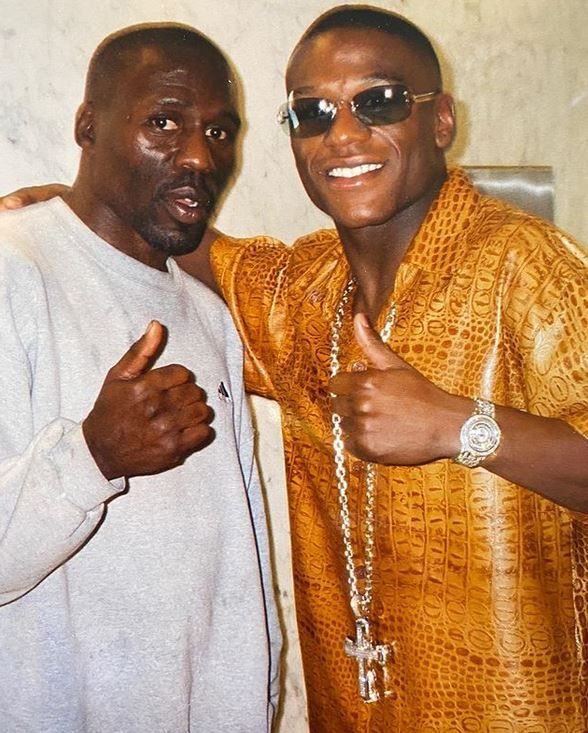 Boxer Floyd Mayweather Jr. is in mourning following the deaths of two important people in his life.
A week after the death of his kids' mother Josie Harris, Floyd's uncle Roger Mayweather, a well-respected boxing trainer, has reportedly died. He was 58. His nickname was "Black Mamba," a nickname he used as a boxer before Kobe Bryant adopted it.
It's a huge loss for Floyd and a loss for the boxing world as Roger has been regarded as the best trainer in the world. He was a part of Floyd's training team and as you know, Floyd is an undefeated world boxing champion. It's said Floyd and Roger were super close and that Floyd is taking the loss pretty hard.
Roger Mayweather's cause of death has not been made public at this time, but it's reported his health has been declining for years. In 2015, Floyd commented on his uncle's health, making claims that boxing contributed to severe memory loss.
"My uncle Roger Mayweather has lost a lot of memory from the sport of boxing," Floyd said, as reported by TMZ Sports. "He's only in his 50s, but it seems like he's an old man in his 80s."
In 2016, Roger reportedly went missing, and family members were concerned because he had health issues and needed his medication. Luckily, he was found hours later.
During Roger's boxing career, he fought in the featherweight, lightweight and welterweight boxing classes. His career pro career spanned from 1981-1999 and was 59-13. He fought well-known boxers like Julio Cesar Chavez, Vinny Pazienza, Pernell Whitaker and Kostya Tszyu. After his boxing career, he went on to train Floyd, who is 50-0 and arguably the best boxer in history.
Floyd posted some pictures of himself with his uncle on his Instagram account following his death:
"#TBT Thanks for always having my back Uncle Roger! RIP Black Mamba," he captioned one photo of himself in the ring as his uncle looked on.
"RIP Roger "BLACK MAMBA" Mayweather," he captioned another photo.
Peep a compilation video of Roger Mayweather's KOs below:
Sadly, a week before his uncle died, one of his kids' mothers passed away as well.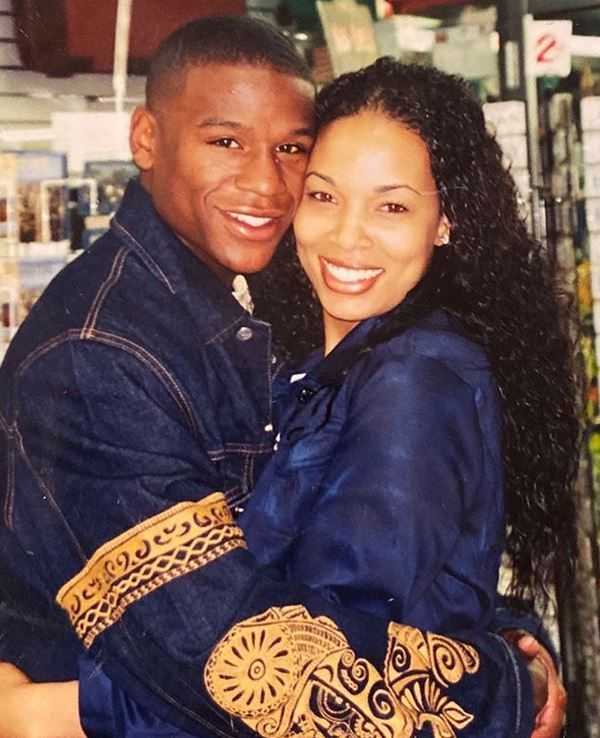 Josie Harris - the mother of three of Floyd's children - was found dead at her home in Valencia, California. According to reports, she was found unresponsive in her car parked in the driveway by one of her kids. Tragic.
Right now, her death is a mystery as there was no evidence of drugs or suicide at the scene. Also, there did not appear there was a struggle which could have caused her death.
According to the Los Angeles County Coroner's Office, her official cause of death has been "deferred" pending "additional investigation."
The Blast reports:
In most cases, this happens in the death of young people who do not have an obvious cause of death. Also, in many cases, it takes weeks to get back toxicology tests which will tell death investigators if the person had any drugs or alcohol in their system.

But, it has been reported, police believe there is no foul play in this death investigation, and there was NO drugs found on the scene.
An autopsy was performed on Josie and her body has been returned to her family. It's reported investigators are not ready to reveal what they believe to be the cause of death.
Mayweather took to Instagram to react to the news of losing Josie. He posted several photos of himself and Josie with captions like "my baby," and "my angel." Check it:
In 2010, Josie accused Floyd of domestic violence and he ended up spending two months in jail for it. Before her death, she was in the middle of a $20 million court battle with Floyd. She sued him for defamation after he said in an interview with Katie Couric that he "restrained a woman that was on drugs" as he denied the domestic violence allegations. Floyd and Josie were scheduled for trial in December of 2020.
Prayers up for all affected family members during this unforunate time.
Photos: Floyd's IG
​ ​
​ ​ ​