SPORTS CHAOS: NBA, MLB, NHL Seasons SUSPENDED! Players Self-Quarantine After 2 Jazz Players Are Infected With Coronavirus + Rudy Gobert 'Mocks' Virus Then Tests Positive + Reporters & Players Are PISSED
​
Mar 12 | by _YBF
​ ​ ​ ​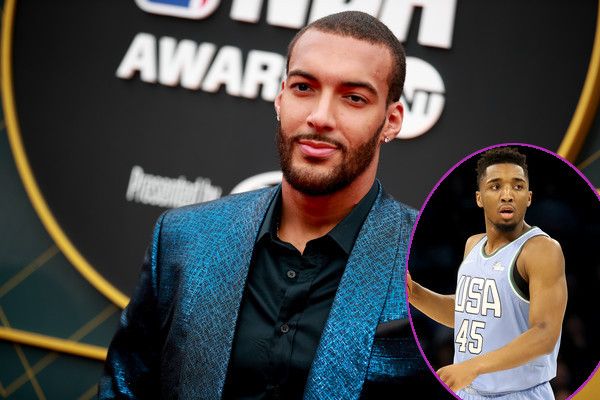 The Coronavirus has hit the NBA, sending the entire league into chaos and self quarantines and causing it to suspend the rest of the season until further notice. Reporters and teammates are reportedly PISSED at Rudy Gobert. Plus, the MLB & NHL are suspending everything too (for now). Everything inside…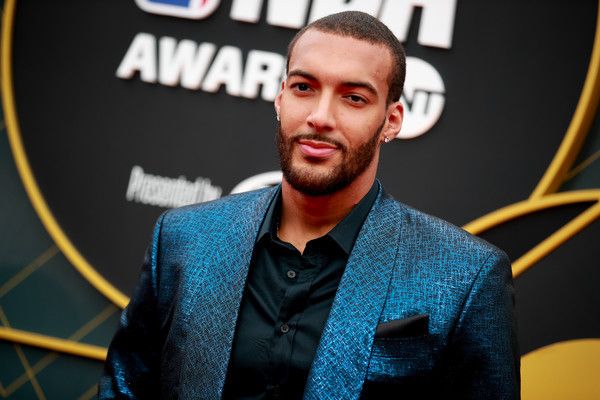 Almost a month before the playoffs, the NBA abruptly suspended ALL games for the rest of the season until further notice after a Utah Jazz player tested positive for the Coronavirus.
Utah Jazz player Rudy Gobert reportedly tested positive for the Coronavirus (COVID-19), which forced the league's hand in canceling the rest of the season. The league didn't release his name, but sources close to the situation revealed it was him.
"The NBA is suspending game play following the conclusion of [Wednesday's] schedule of games until further notice,'' the league said in a statement issued shortly after 9:30 pm EST. "The NBA will use this hiatus to determine next steps for moving forward in regard to the coronavirus pandemic.''
NBA To Suspend Season Following Tonight's Games pic.twitter.com/2PTx2fkLlW

— NBA (@NBA) March 12, 2020
The Utah Jazz also issued a statement:
Jazz statement pic.twitter.com/HQ13iHPdCr

— Sarah Todd (@NBASarah) March 12, 2020
Just a couple days ago, the league was exploring options of playing game sout with no fans in the arena - only media, personnel and select family members. Most teams were up for this, except for the Knicks who reportedly were ok with keeping things as is - fans and all.
That all changed last night. The league's complete suspension announcement was made shortly after it postponed a game between the Utah Jazz and Oklahoma City Thunder just before tipoff. Right before the game, NBA officials brought Jazz head coach Quin Snyder and Thunder head coach Billy Donovan together at mid-court for a discussion. After the conversation, both teams exited the court.
Check it:
The Jazz-Thunder game has been put on hold.

Rudy Gobert and Emmanuel Mudiay (illness) were late scratches. #NBA pic.twitter.com/1rBzXdb2sM

— One Sports (@OneSportsPHL) March 12, 2020
Here's a timeline of the events from last night leading up to the league suspending the rest of the season:
This is the timeline of most definitely the weirdest day in NBA History. Ahead of the Jazz-Thunder matchup tonight in OKC, Rudy Gobert and Emmanuel Mudiay were both out for illness. Seconds before the game was supposed to start, the P.A. announcer for the OKC Thunder stated... pic.twitter.com/KFpoN90vth

— combat carl (@combat_carl_1) March 12, 2020
The New Orleans Pelicans' game at the Sacramento Kings was also postponed because one of the referees scheduled to work that game worked Utah's game on Monday.
Rudy & Emmanuel have both been ruled out (illness) for tonight's game.

— Utah Jazz (@utahjazz) March 11, 2020
Before Rudy tested positive for the virus, the Jazz announced he and Emmanuel Mudiay had been ruled out for "illness." Right now, it's unclear if Emmanuel has Coronavirus.
Jazz guard Emmanuel Mudiay was also taken to the hospital to get tested for the coronavirus, some reports say his results came back positive as well but the NBA hasn't made it official yet. Jazz players were told to self-quarantine after tonight's game against OKC was postponed. https://t.co/y10Ji4pKiF

— Francis Argueta (@francisnewyork) March 12, 2020
It's alleged Rudy was being "careless" in the locker room by touching other players and their belongings.
He apologized to everyone he endangered: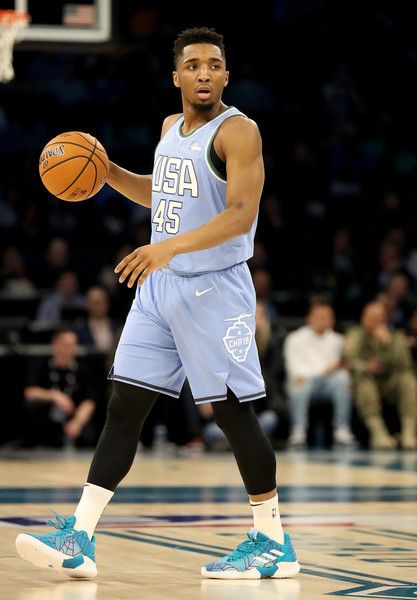 Jazz player Donovan Mitchell has also tested positive for the Coronavirus, sources told ESPN.
Jazz star Donovan Mitchell has tested positive for the coronavirus, league sources tell ESPN. Jazz players privately say that Rudy Gobert had been careless in the locker room touching other players and their belongings. Now a Jazz teammate has tested positive.

— Adrian Wojnarowski (@wojespn) March 12, 2020
He posted a message on IG to thank everyone for their prayers and concern:
Days before Rudy was diagnosed with the virus, he was caught on camera rubbing his hands all over the microphones. Peep the clip below:
Rudy Gobert of the Utah Jazz thought the NBA precautions were a joke — so he touched everything in the room.

He tested positive for coronavirus today & now the whole NBA is shut down.
pic.twitter.com/Gdcw3WZYjj

— An0maly (@LegendaryEnergy) March 12, 2020
Rudy Gobert didn't travel to another country in the last couple weeks.

He got coronavirus from someone else around him.

Which means probably a lot of people have it around him.

A Europe travel ban won't stop the pandemic in America. It's already here.

— Grant Liffmann (@GrantLiffmann) March 12, 2020
Folks online feel like it's Rudy catching the virus is his karma for mocking the virus. However, reporters in the room see the situation differently. One reporter said he felt Rudy's gesture was in support of the media:
On the Rudy Gobert microphone incident: at the time, I actually took it as a measure of support for the media. We were being told to keep 6-8 feet away from them on the assumption that we might infect a player. I thought it was Rudy thumbing his nose at the separation between us.

— Andy Larsen (@andyblarsen) March 12, 2020
It was obviously reckless, but heck, nearly everyone I know has made a coronavirus distance joke at some point this week.

— Andy Larsen (@andyblarsen) March 12, 2020
It's scary to think how the virus could have spread throughout the NBA these last few days. Peep the chart below:
All 30 NBA teams can be connected in just the last 5 days.

The NBA made the right decision to suspend this season. pic.twitter.com/jUy3X5zwTj

— StatMuse (@statmuse) March 12, 2020
At least five NBA teams have reportedly been told to self-quarantine due to the coronavirus outbreak, according to ESPN's Brian Windhorst and Tim Bontemps. The Toronto Raptors, Detroit Pistons, Boston Celtics, New York Knicks, and the Cleveland Cavaliers are the five teams who played the Utah Jazz within the past 10 days.
And don't forget the referees who have worked Jazz games over the past week and gone on to officiate other games. Yikes.
One reporter who was in the room with Rudy during his conference - Sarah Todd - has been vocal on Twitter regarding how the league has been handling them after news of the virus. She tweeted that no no officials came to speak with them in the beginning and they could have just walked out of the arena if they wanted to instead of self quarantining themselves. Eventually, league officials came to have them tested.
Peep her tweets below (read from the bottom up)
Several NBA players have reacted to the news, including LeBron James, Steph Curry and more:
Man we cancelling sporting events, school, office work, etc etc. What we really need to cancel is 2020!. Damn it's been a rough 3 months. God bless and stay safe

— LeBron James (@KingJames) March 12, 2020
2020 aint it. Don't know what to compare this situation to…just gotta buckle up and take care of yourself and those around you. Basketball will be back at some point but right now, protect yourself and stay safe out there!

— Stephen Curry (@StephenCurry30) March 12, 2020
Man... This stuff crazy... Praying for EVERYBODY in this tough time

— Trae Young (@TheTraeYoung) March 12, 2020
Space Jam all over again

— Isaiah Thomas (@isaiahthomas) March 12, 2020
Lol what a fitting way to end the season... #CouldBeTheCasaAzulTalking

— Spencer Dinwiddie (@SDinwiddie_25) March 12, 2020
wow bro wow

— Ja Morant (@JaMorant) March 12, 2020
Such a weird night but I am truly thankful for each and every person during this 22yr journey.
If this is really it, I thank everyone for your love and support for all these years.
B E Z

— Vince Carter (@mrvincecarter15) March 12, 2020
So much going on in 2020 already. Feels like a different world..

— Jamal Crawford (@JCrossover) March 12, 2020
If you're gonna take precaution, if any. Take all precautions

— Lou Williams (@TeamLou23) March 12, 2020
In the midst of everything. LETS CELEBRATE VINCE CARTER!!!! We don't know what the future holds buts let's give him his flowers and applause tonight!!!! Well done champ

— Lou Williams (@TeamLou23) March 12, 2020
Wow

— Zach LaVine (@ZachLaVine) March 12, 2020
— Fred Hoiberg (@CoachHoiberg) March 12, 2020
Also...
Fred Hoiberg who is coaching the game while fighting an illness just left the court with several minutes remaining in the game. Hope he's ok. pic.twitter.com/hBwjl9dQ31

— Chris Hassel (@Hassel_Chris) March 12, 2020
Nebraska coach Fred Hoiberg didn't look too good on the sidelines and ended up being taken to the hospital after the Cornhuskers' season-ending loss last night.
After being released, he hopped on Twitter and said he would not have been on the bench if he knew his presence could expose others to illness. He was diagnosed with influenza following Nebraska's 89-64 loss to Indiana, noting he had been cleared to coach the game.
— Fred Hoiberg (@CoachHoiberg) March 12, 2020
It was also just announced this afternoon that Major League Baseball is expected to suspend operations, including spring training. According to CBS Sports:
"The start of the regular season will also likely be delayed. The decision comes after the league's owners discussed plans on a conference call Thursday afternoon and just days after MLB had been reportedly investigating potential contingency plans, including playing games outside of their scheduled markets and playing them in front of empty stadiums."
Wow.
The National Hockey League is following suit, and is postponing their regular season until further notice.
The NHL pauses the 2019-20 season. pic.twitter.com/bCi776ZFqX

— NHL (@NHL) March 12, 2020
The CDC has some simple recommendations to help prevent yourself from contracting the COVID-19 virus:
Clean your hands often
Wash your hands often with soap and water for at least 20 seconds especially after you have been in a public place, or after blowing your nose, coughing, or sneezing.

If soap and water are not readily available, use a hand sanitizer that contains at least 60% alcohol. Cover all surfaces of your hands and rub them together until they feel dry.

Avoid touching your eyes, nose, and mouth with unwashed hands.
Avoid close contact
Avoid close contact with people who are sick
Put distance between yourself and other people if COVID-19 is spreading in your community. This is especially important for people who are at higher risk of getting very sick.
Stay home if you're sick
Stay home if you are sick, except to get medical care. Learn what to do if you are sick.
Cover coughs and sneezes
Cover your mouth and nose with a tissue when you cough or sneeze or use the inside of your elbow.

Throw used tissues in the trash.

Immediately wash your hands with soap and water for at least 20 seconds. If soap and water are not readily available, clean your hands with a hand sanitizer that contains at least 60% alcohol.
Wear a facemask *if you are sick*
If you are sick: You should wear a facemask when you are around other people (e.g., sharing a room or vehicle) and before you enter a healthcare provider's office. If you are not able to wear a facemask (for example, because it causes trouble breathing), then you should do your best to cover your coughs and sneezes, and people who are caring for you should wear a facemask if they enter your room. Learn what to do if you are sick.

If you are NOT sick: You do not need to wear a facemask unless you are caring for someone who is sick (and they are not able to wear a facemask). Facemasks may be in short supply and they should be saved for caregivers.
Clean and disinfect
Clean AND disinfect frequently touched surfaces daily. This includes tables, doorknobs, light switches, countertops, handles, desks, phones, keyboards, toilets, faucets, and sinks.

If surfaces are dirty, clean them: Use detergent or soap and water prior to disinfection.
Be safe everyone.
EXTRAS:
1. Princess Cruises suspends voyages for two months after two coronavirus outbreaks. STORY
2. Viking Cruises suspends sailings through April 30th. STORY
Photos: Getty
​ ​
​ ​ ​