Normani Speaks On Former Bandmate Camila Cabello's Racist Tweets – 'It Would Be Dishonest If I Said It Didn't Hurt Me'
​
Feb 28 | by _YBF
​ ​ ​ ​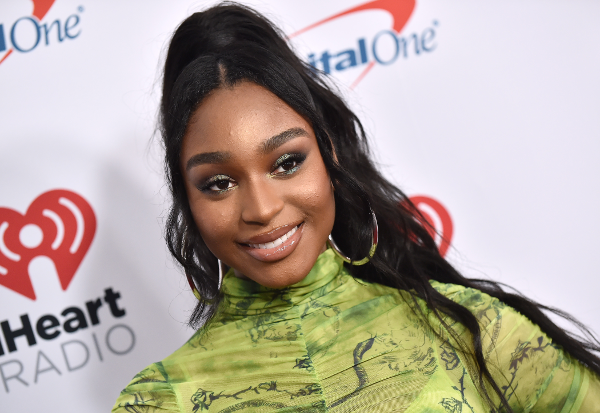 Normani opens up for the first time about past racist tweets her former Fifth Harmony bandmate Camila Cabello posted. This is her first time addressing the issue and she responded perfectly. Find out what she said, plus her solo Rolling Stone cover inside…
For the first time ever, singer Normani gets candid about her feelings when old racist tweets from her former Fifth Harmony bandmate, Camila Cabello (below, far right), surfaced online in her solo cover story with Rolling Stone magazine.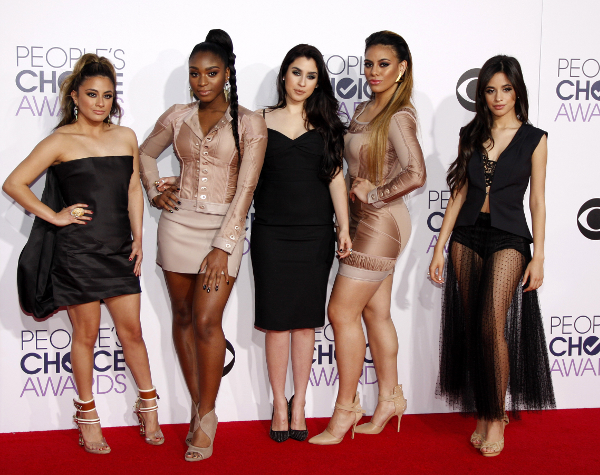 Even before the racist tweets were dug up and posted on social media, the "Motivation" singer suffered early career trauma. As the only black singer in the group, she often felt like "the other one in the room."
Racist trolls would bully her online, posting photoshopped images of her being lynched while others would send her death threats. It didn't end there either. In the interview, she shared when she was in the studio with Fifth Harmony, she felt similarly disregarded, pigeonholed as "the dancer." Sometimes, her vocals would get left off a song and it made her question her talent.
"I was devastated," she admits to publication. "So many things start to go through your mind, like, 'Maybe this is my fault? What could I have done differently? Am I not working hard enough? Am I not as talented? What's wrong with my voice?' "
After Fifth Harmony ended, RCA Records signed Normani to a solo deal and she has literally been giving us uber Beyonce vibes ever since.
Last year, old racist Tumblr posts and tweets that used the n-word, black stereotypes, and other derogatory language posted by Camila were dug up and reposted online. After the backlash, Camila issued an apology, but never found out how Normani felt about it all—until now. She was asked about the situation face-to-face during the interview, but she decided she would write out her response, so her words don't get twisted.
"I want to be very clear about what I'm going to say on this uncomfortable subject and figured it would be best to write out my thoughts to avoid being misconstrued, as I have been in the past. I struggled with talking about this because I didn't want it to be a part of my narrative, but I am a black woman, who is a part of an entire generation that has a similar story," she begins, via e-mail.

"I face senseless attacks daily, as does the rest of my community. This represents a day in the life for us. I have been tolerating discrimination far before I could even comprehend what exactly was happening," she continues.
What hurt more is the fact that she would have came to their defense in a heartbeat, but she didn't get that from a person she THOUGHT was a friend.
"Direct and subliminal hatred has been geared towards me for many years solely because of the color of my skin. It would be dishonest if I said that this particular scenario didn't hurt me. It was devastating that this came from a place that was supposed to be a safe haven and a sisterhood, because I knew that if the tables were turned I would defend each of them in a single heartbeat," she shares.

"It took days for her to acknowledge what I was dealing with online and then years for her to take responsibility for the offensive tweets that recently resurfaced. Whether or not it was her intention, this made me feel like I was second to the relationship that she had with her fans."
Glad she got this off her chest so she can move forward.
You can read her full interview here.
Check out her video interview with the publication about her "firsts" below:
Normani appears on the cover of Rolling Stone's Women Shaping The Future cover with Megan Thee Stallion and SZA. Peep the cover HERE.
Photos: DFree/Tinseltown/Shutterstock.com
​ ​
​ ​ ​