Future Claims Eliza Reign Took Fertility Pills To Increase Pregnancy Chances, Nicknamed The Child 'Check Baby' - She Responds!
​
Feb 26 | by Natasha
​ ​ ​ ​
And the mess continues. Rapper Future is now responding in court to Eliza Reign's paternity suit not with an actual paternity test (he still hasn't done one), but with claims that she's using the baby for money and has been going out her way to file for every penny from Future. Full story inside.
Future responded in court in the biggest, maddest way - he claims Eliza just wants a check.
Months after Eliza Reign filed for paternity, Future has responded yet again without a paternity test, but with claims of his own. His lawyers told the judge on the case that Eliza was heard calling her 10-month-old baby girl, Reign, "check baby," and that she purposely got pregnant in order to get money from him. He even goes so far as to say she has admitted to this.
Future also claimed Eliza researched just how much money Future was paying in child support to his umpteen other babies mothers in order to come up with a large figure on her own, when - according to him - she only deserves $450/month.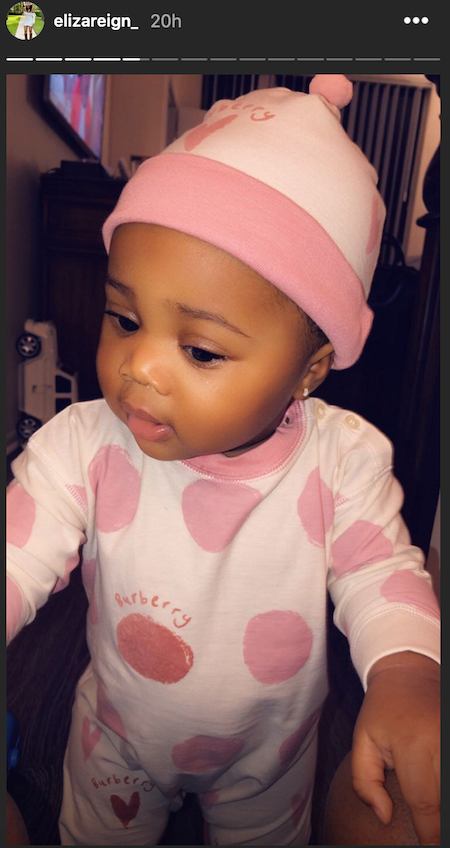 It gets worse.
Future then claimed that Eliza took fertility pills in order to increase her chances of getting pregnant. Based on TMZ's report, we don't see where he spoke about taking any precautions himself, like wearing a condom.
According to legal docs, obtained by TMZ, the rapper claims Eliza Seraphin has referred to the 9-month-old little girl by that phrase. Future's lawyers define the term as "slang terminology describing a child conceived solely for the purposes of extorting monies from the father of a child in the child support setting."

In the docs, the rapper claims one of her friends alleged, during an online interview, Eliza had gone as far as researching the amount of child support Future paid to his other baby mamas ... just to see what she could get out of him.

What's more, Future claims that friend also said Eliza started taking fertility pills to increase her chances of getting impregnated by Future.
Future also asked a Broward County Judge to dismiss the case against him.
Eliza's response? She changed her IG bio to include "Just take the test" and also posted a clip from "LAHH" where Karlie Redd holds up "receipts" saying "It was all a lie."

Then, she went off on her IG Stories, calling Future a narcissist and refuting his claims. She also revealed he hasn't paid a penny to Reign and she's almost a year old.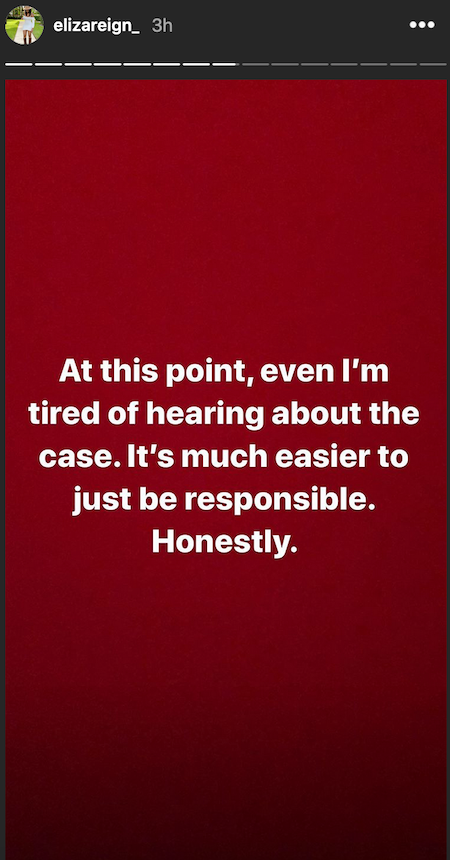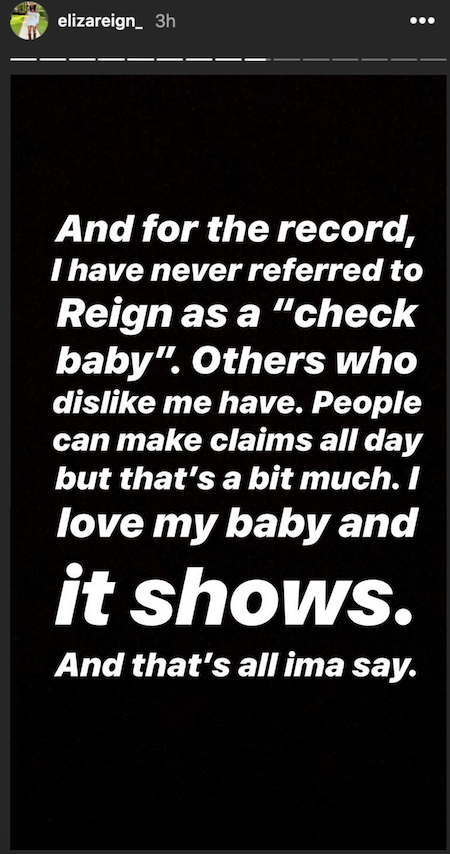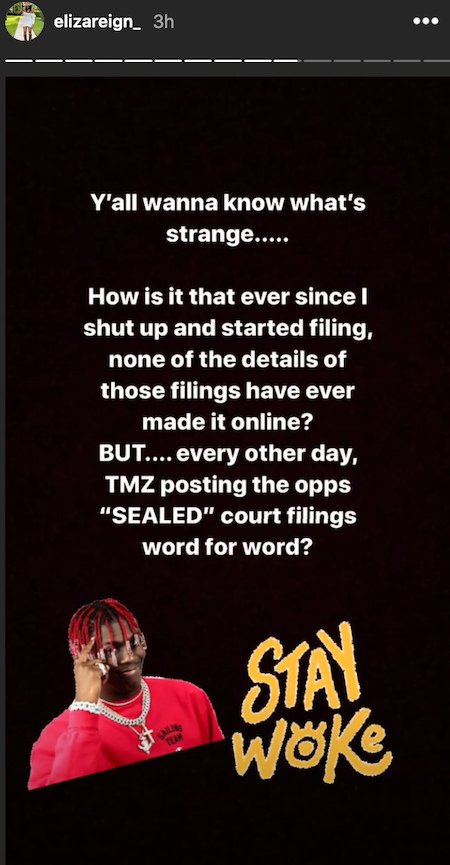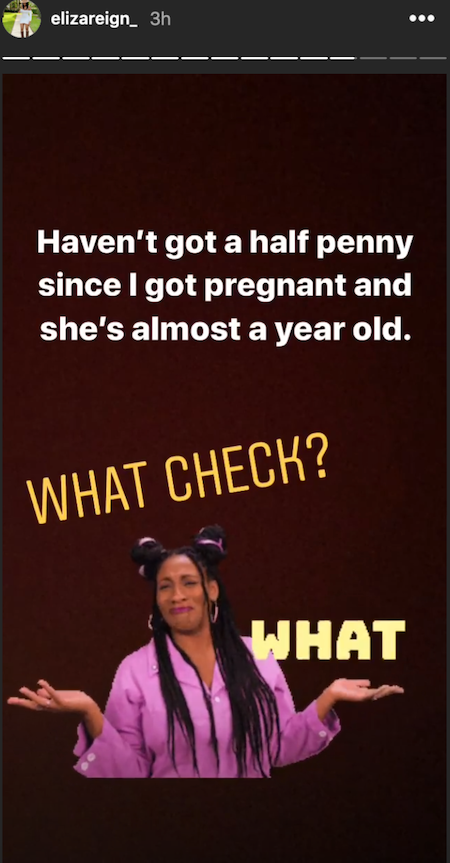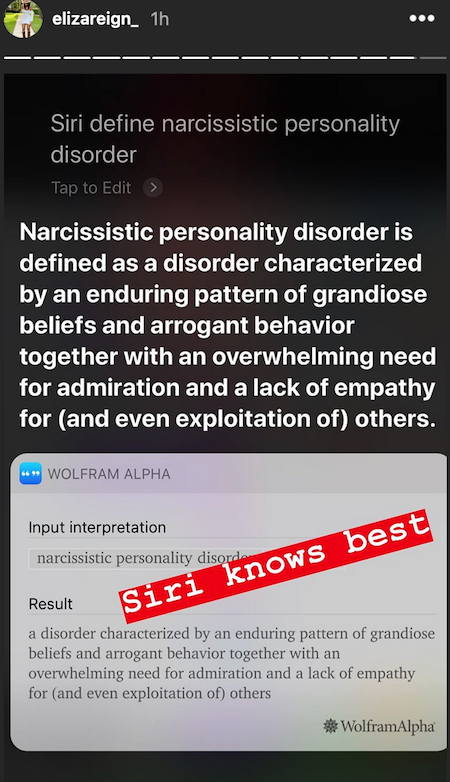 Messy. Meanwhile, 10-month-old Reign is keeping it cute in all her little photoshoots:
Photos: Eliza's IG
​ ​
​ ​ ​