EXCLUSIVE: Issa Rae Has Traveled Several 'Love Journeys,' But Has She Ever Fallen In 'Love' By Just Looking At A Photograph?
​
Feb 21 | by _YBF
​ ​ ​ ​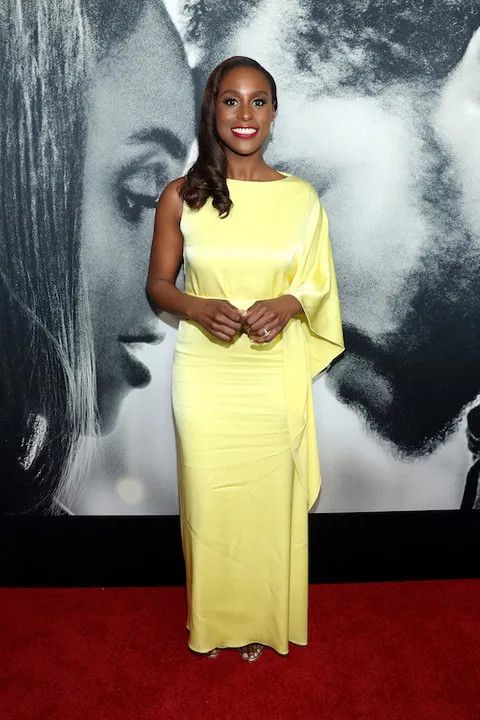 The Photograph's Issa Rae dishes to TheYBF.com about traveling on several love journeys in life and how it has shaped her into the woman she is today. She also explains to us why #BlackLove stories need to be told. Find out everything she told us inside...
Valentine's Day has passed, but we're still feeling the #BlackLove vibes thanks to Issa Rae and LaKeith Stanfield, who star in the BOMB romantic drama, The Photograph.
TheYBF.com was on the scene in New York City for the world premiere of The Photograph, which was held at the SVA Theatre. And we got the chance to chop it up with lead star Issa Rae about all things #BlackLove, supporting everything black and, of course, her new film, The Photograph.
In the film, the multi-talented actress – who just celebrated the 9th anniversary of her YouTube series "Awkward Black Girl" – travels through a love story via photographs left behind by her late mother while simultaneously crafting her own love story along the way. When it comes to love stories, Issa has several that have helped shape her into the woman she is today.
Our good sis has become the poster child for "rooting for everybody black" and she's proud of it. She's also an advocate of displaying Black love stories on the big screen because it's REAL and needs to be seen. Something we can appreciate.
"Black Love is real, it's strong. It's a thing of beauty and I love showcasing it at every turn," she told YBF correspondent Angela Yvonne.
Black Love is definitely a beautiful thing, but does Issa feel like love can be found simply through a photograph? Find out what she told us above!
If you haven't already, make your way to the movies to see The Photograph! So far, the film has raked in over $14 million since its box office debut. Woot!
Photo: Getty

​ ​
​ ​ ​