Dwyane Wade Reveals What Makes Him The Most Proud About Having Gabrielle Union As His Wife
​
Feb 19 | by _YBF
​ ​ ​ ​
Dwyane Wade shares the secret that makes him most proud about having Gabrielle Union as his wife. Find out what he said inside…
Dwyane Wade and Gabrielle Union are heavy in the headlines about their daughter Zaya Wade's gender identity. With all of the public scrutiny and controversy surrounding the topic, we're sure it's hard on them. However, they have each other to lean on during this time.
There's something special about the "Being Mary Jane" star that makes the retired NBA player most proud to have her in his life.
"She is her own boss and has her own career, her own bank account and all that," the 38-year-old told PEOPLE. "That she has her own life and she allows me to live my life and be me, and she doesn't try to stop my growth or change who I am."
The Wades are a team that constantly motivate one another to do better.
"We both work very hard for our families and we love that about each other," Wade added. "We love that we grind, we go for it, we work, but we still find time for our family and find time to spend time together and love each other."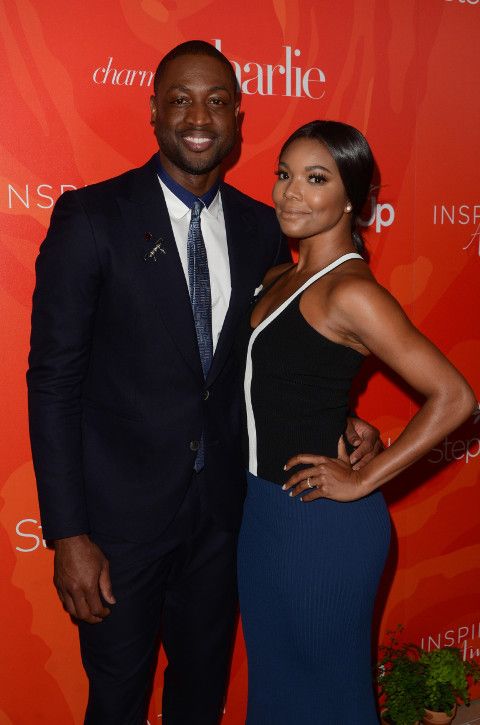 The Wades are hella busy with their careers and being good parents. The couple are parents to D. Wade's sons, Zaire & Xavier Wade, his daughter Zaya Wade, and his nephew Dahveon Wade. In 2018, they welcomed their first child together, daughter Kaavia James Union Wade.
When they're not working or doing something with the kids, the couple likes to enjoy downtime together. So, what does a "relaxing day" for them looks like?
"Robes. It definitely consists of having robes on all day," Wade shared. "We're robe people. But I think really staying home, being home and whatever home. Some days it's watching movies all day, some days it's in the pool with the kids, some days it's going down the street and going to lunch. It's simple things."
From the outside looking in, it appears The Wades have it all. However, D. Wade said it's the "simple things" that keep you connected with someone.
"Money doesn't keep you connected," he says. "It's like, 'Oh, you've got money so you can…' No, it's not that. It's the simple things that you can do for free that will keep you connected with someone."
Facts.
Photo: Getty/Kathy Hutchins/Shutterstock.com
​ ​
​ ​ ​