Vanessa Bryant Renames Kobe Bryant's Mamba Sports Foundation To Honor Gianna + Staples Center Memorial Plans To Be Revealed Today
​
Feb 14 | by _YBF
​ ​ ​ ​
Because there is no #24 without #2! Vanessa Bryant renames Kobe Bryant's Mamba Sports Foundation to honor daughter Gianna Bryant. Also, details about Kobe's memorial are set to be released today. More inside….
Kobe Bryant's Mama Sports Foundation just got a name change.
Kobe's wife, Vanessa Bryant, announced via Instagram that the Mamba Sports Foundation will now be known as the Mamba & Mambacita Sports Foundation in honor of the NBA icon and his 13-year-old daughter, Gianna Bryant. Vanessa shared the new logo, and also reminded folks their mission is still the same.
"Because there is no #24 without #2," Vanessa wrote in reference to Kobe's basketball jersey number and Gianna's basketball jersey number. "We have updated the Mamba Sports Foundation to now be called the Mamba & Mambacita Sports Foundation. Our mission remains the same – and stronger than ever – to provide opportunities to young people through sports."
According to the foundation's website, they provide underserved communities with sports programs that enrich their "socio-emotional and physical development." Not only that, the foundation provides funding for athletes to join school or league teams, as well as sports programs that offer equal opportunities for young women. Nice! Mrs. Bryant thanked everyone for the outpouring of love and support during this tragic time.
"Thank you all for the outpouring of support and your kind donations to date as we carry forth Kobe and Gigi's legacy.. We hope to empower young athletes in a world they left us all to help shape. #Mamba #Mambacita #wings @mambamambacitasports"
The five-time NBA champion and his daughter were laid to rest last Friday (Feb. 7th) during a private ceremony. They were buried at the Pacific View Memorial Park in Corona del Mar near the family's Newport Beach home.
Kobe, his daughter Gianna, and seven others were killed in a helicopter crash on January 26th in Calabasas. The cause of death for all nine victims was determined to be blunt force trauma. The manner of death was certified as accident, according to the medical examiner's office.
Gianna's teammate Alyssa Altobelli and her parents John (Orange Coast College baseball coach) and Keri Altobelli were honored during a memorial on Monday at the Angel Stadium in Anaheim
On February 24th, Kobe, his daughter and the seven other victims will be honored in a public memorial at the Staples Center where Kobe spent most of his career with the Los Angeles Lakers. Official details about the memorial are expected to be released today. Some details from sources have leaked to TMZ:
Sources familiar with the planning tell us event organizers are working closely with Kobe's family to finalize who will speak at the service, and which singers and entertainers will take part.

We're told tickets will be available to the general public, although there will be a number of invited guests who get tickets first, including family, friends, players, NBA officials and, we're told, season ticket holders.

We're told the seats that remain will be sold to the public at a price that reflects the memories of Kobe and Gigi. We're told one of the options being discussed was to sell the upper bowl seats at $24.02 -- 24 representing Kobe's number and 2 representing Gigi's. The net proceeds will go to a charity selected by the family. Whatever the price ends up being, our sources say it will reflect and honor Kobe and Gigi.
Speaking of tributes...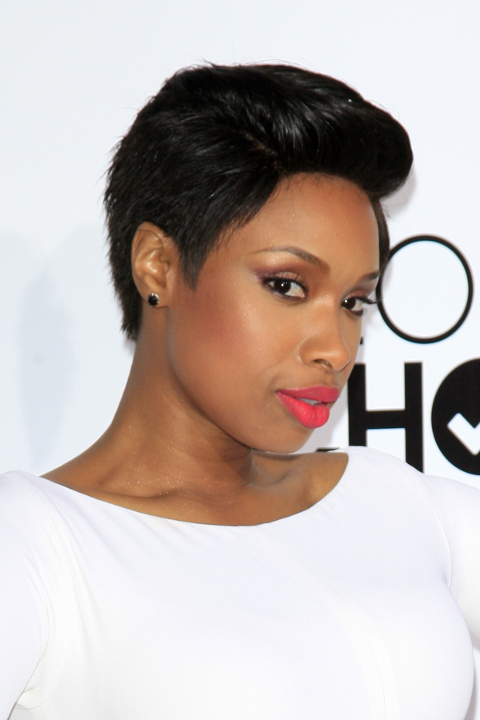 The NBA has announced Jennifer Hudson will perform a special tribute to Kobe Bryant, his daughter Gianna and the seven other victims during All-Star Weekend in Chicago. The tribute is set to go down right before Sunday night's player introduction.
Several other entertainers have been tapped to perform during All-Star Weekend, including DJ Khaled, Quavo and Lil Wayne, who will join Chi-town native Chance the Rapper during Sunday night's halftime show. Queen Latifah will be joined by Chicago youth to perform Stevie Wonder's "Love's in Need of Love Today" during Saturday's events. Also, the Chicago Children's Choir will sing "The Star-Spangled Banner" before the Rising Stars game on Friday night.
A few days ago....
Vanessa posted a painfully heartbreaking Instagram post about how she's dealing with losing her husband and her daughter at the time.
May they all rest in peace.
"I can't process both at the same time. It's like I'm trying to process Kobe being gone but my body refuses to accept my Gigi will never come back to me. It feels wrong. Why should I be able to wake up another day when my baby girl isn't being able to have that opportunity?! I'm so mad. She had so much life to live. Then I realize I need to be strong and be here for my 3 daughters," she wrote.
Prayers up for Vanessa, her kids and their family!
Photo: Getty/Kathy Hutchins/Shutterstock.com

​ ​
​ ​ ​