Amazon Coughed Up $25 Million For A Rihanna Documentary We Can't Wait To See!
​
Dec 13 | by _YBF
​ ​ ​ ​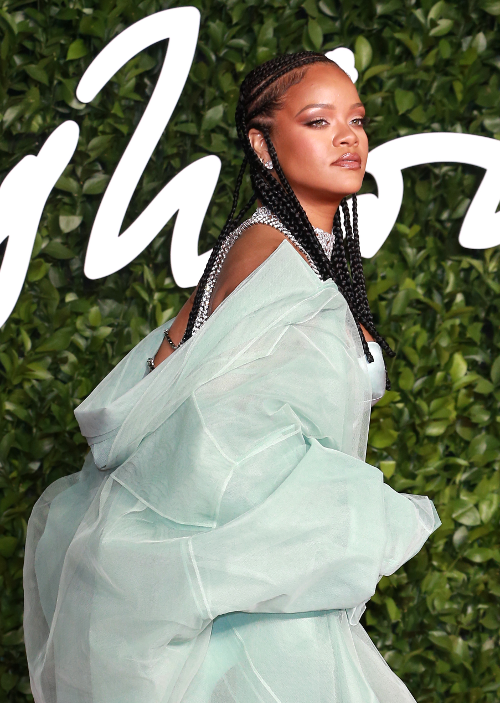 Amazon just dropped some major dough for a Rihanna documentary. Deets inside…
We still don't have any new music from Rihanna, but we're totally not mad about this upcoming documentary about the pop singer's life.
According to The Hollywood Reporter, Amazon just coughed up a cool $25 million to secure the rights to a Peter Berg-directed doc about Rihanna. Rumors about a Rihanna doc have been swirling for a few years, and now, it's coming into fruition.
Peter Berg – who worked with RiRi on the 2012 action thriller Battleship, shared a few deets about the upcoming untitled project during an interview with THR in 2017.
"We've got about a thousand hours of footage," the director told the publication. "That was a fun change of pace ... to go travel with Rihanna around Europe, and Rihanna is surrounded by girls. We were in Nice [France]. She was going to do a concert on Bastille Day. And that truck driver who killed all those people plowed through them right in front of our hotel. So even in me trying to do something light, I had a very, very front-row seat to something that horrific."
The documentary is said to provide viewers with an "unfiltered look" into the Fenty Beauty honcho's life, which will explore her business and humanitarian efforts, as well as her evolution into a pop culture icon. It's said to be less of a music film and more of a "character study." The doc was reportedly shopped to multiple streamers and distributors before Amazon scooped up the rights for the film.
No word yet when the project will be released, but it seems you should go ahead and make sure you have that Amazon Prime account ready so when it does drop, you can be the first to check out.
We're here for it.
Photo: Cubankite/Shuttershock.com
​ ​
​ ​ ​