Lira Galore Reportedly Wants $15M From Pierre Thomas For Allegedly Abusing Her While She Was PREGNANT! - Seemingly Shared Hints Of Abuse To Followers
​
Dec 12 | by _YBF
​ ​ ​ ​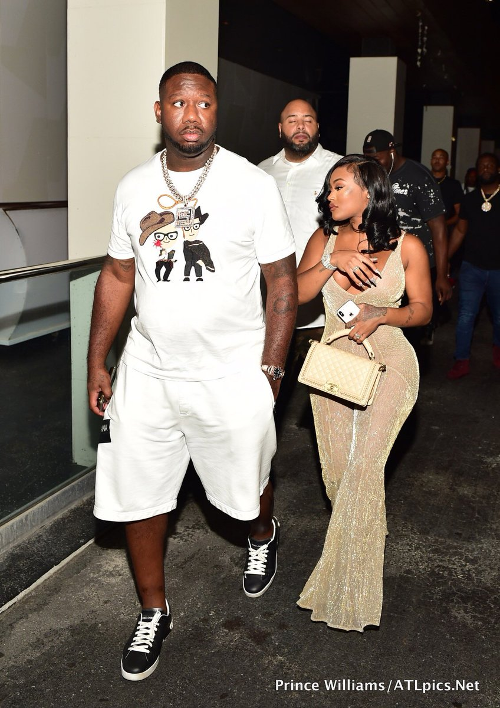 Lira Galore claims her daughter's father/ Quality Control Music CEO Pierre "Pee" Thomas abused her throughout her pregnancy and now she wants $15 million. Not only that, she seemingly dropped subliminals of abuse to her fans and we've got the receipts. Deets inside…
This whole situation is a total mess!
IG model Lira Galore is coming out with abuse accusations at the hands of her daughter's father/ Quality Control Music CEO Pierre "Pee" Thomas while she was PREGNANT with his child. And she wants $15 million for the injuries she sustained.
According to the paperwork (via TMZ), Lira claims Pee physically assaulted her in 5 separate altercations. She claims, via paperwork, the QC honcho "punched her in the face, threw her to the ground, began choking her and punched her in the head so many times, she developed knots."
During one altercation, Lira claims Pee snatched her engagement ring off of her finger, dislocating her finger. And she has receipts: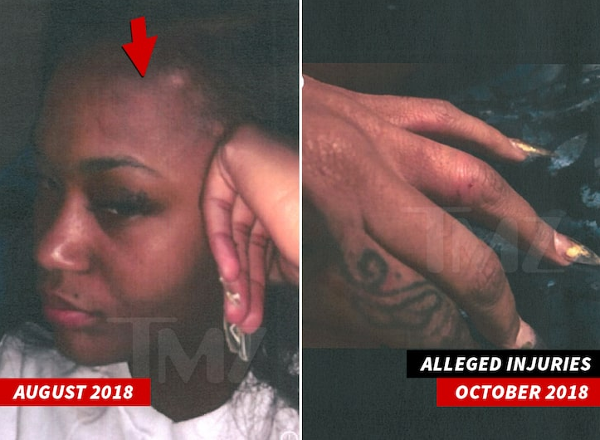 The site reports:
In the other 4 attacks, she claims he routinely punched and choked her.

Galore says in August 2018 -- after one alleged attack -- he tried to "make things right" by buying her a $50,000 SUV. Just 2 weeks later, Lira alleges P broke the driver side window on the same SUV during a violent altercation and then took the vehicle and changed the title out of her name and into his own. She says a week later, he paid her $50k not to call the cops.

The docs stem from a custody case P filed back in May in which he requested joint custody of their child. Lira has filed these new docs, requesting sole physical custody of the child on the grounds that he "has consistently demonstrated physically violent, emotionally abusive, irrational and erratic behavior."

Galore estimates P's net worth at over $50 million. She wants at least $15 million for her injuries. She's also asking for a court order to stop him from harming her, to stay away from her, and to submit to a psychological evaluation.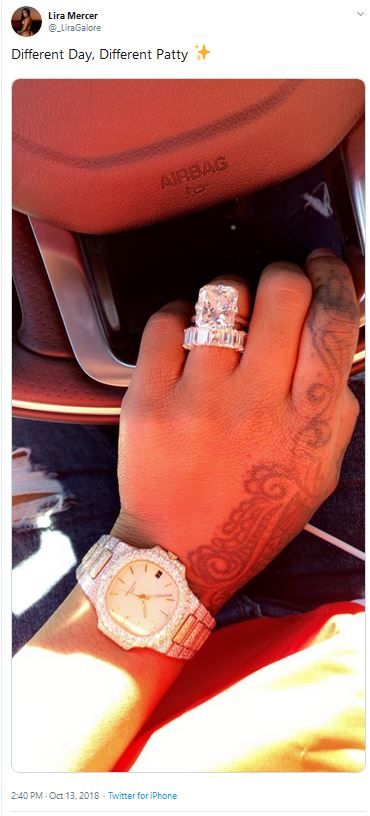 Here's a flick of the ring.
You'll recall, Lira announced she was pregnant with Pee's baby in December 2018. https://theybf.com/2018/12/25/lira-galore-announces-pregnancy-after-ex-b... ">Both Lira and another IG chick named Kaylar Will were pregnant with Pee's babies at the same damn time.
In the documents, she shared injuries from an alleged physical altercation that went down in October 2018. During that time, she shared coupledom flicks of her and Pee on her Twitter account with the caption, "PAPA":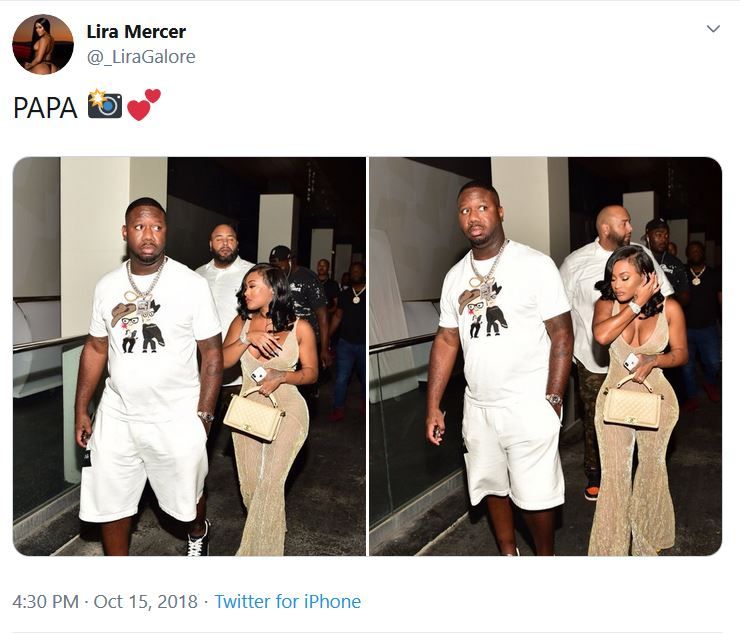 PAPA pic.twitter.com/g2zc8KvORd

— Lira Mercer (@_LiraGalore) October 15, 2018
Days later, she posted up the Domestic Violence Hotline number, seemingly posting hints of abuse, although she never outright said what exactly was going on:

In October 2018, she posted about being a "boss" and how when a man shows you who he really is during a pregnancy believe him and more:


Def looks like subs aimed at Pee.
Lira also alluded to a breakup before her pregnancy announcement:
Lira and Pee welcomed their baby girl in April 2019. Right before she gave birth to their daughter, he allegedly beat her, putting bruises on her legs. Peep her injuries below:
UGH!
Recently, she hopped on Twitter tweeting about letting a lame treat her like a lame and how women need to "STEP" off from a man who won't step up: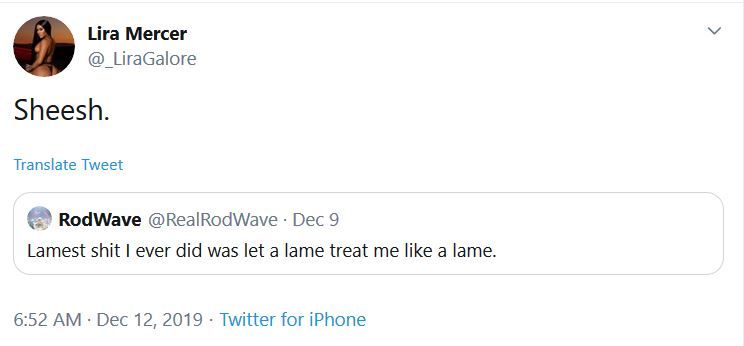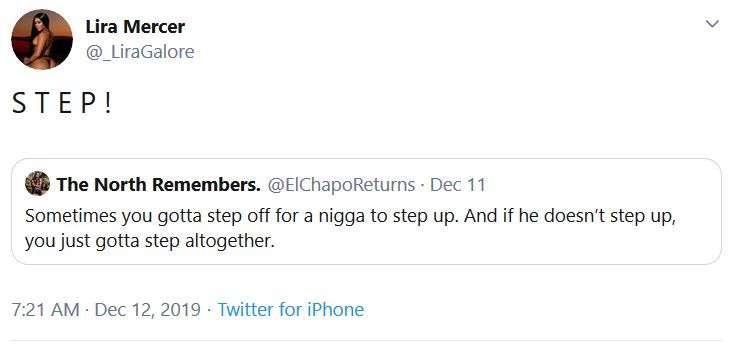 Whether the allegatons are true or not, let's hope she decides she wants better for herself and leave Pee in the past because clearly, the toxicity amuck.
Meanwhile, here's what Pee is posting on social media amid the accusations:
He posted a pic of their daughter with the caption, "See you soon."
Photos: ATLpics.net
​ ​
​ ​ ​