[UPDATE] Mathew Knowles' Clarifies Comments He Made About Jagged Edge Allegedly Harassing Beyonce & Kelly Rowland
​
Dec 14 | by _YBF
​ ​ ​ ​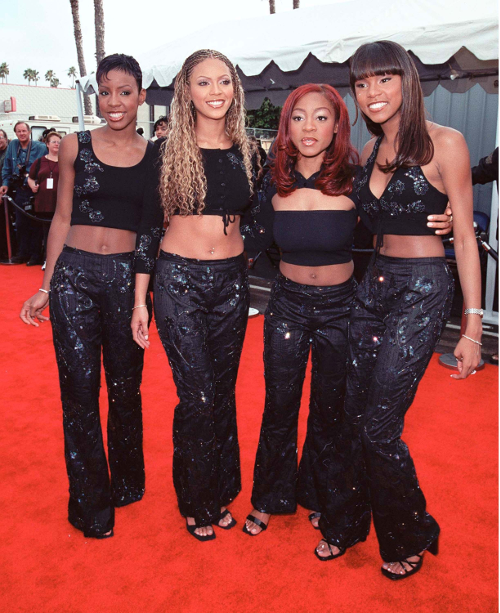 Mathew Knowles makes claims that Beyonce and Kelly Rowland were sexually harassed by members of Jagged Edge. Find out what he said, plus JE's response inside…
[UPDATE] 12-14-19:
Mathew Knowles is clearing up the comments he made about Jagged Edge allegedly harassing Beyonce and Kelly Rowland during the Destiny's Child era.
"I feel the need to clarify that I did not say the girls were sexually harassed while on tour with Jagged Edge in the 2000s. I said 'harassed,' " the former Destiny's Child manager told Page Six. "The term 'sexual harassment' may imply to some to mean physical advances. I would classify the harassment they encountered more as unwelcome and inappropriate remarks to minors from adults who should have known better."
-------------------------------------------------------------------
Mathew Knowles sat down with VLAD TV and dished some disturbing deets about things that went on behind-the-scenes during the time Destiny's Child and Jagged Edge were killing the music scene. Allegedly.
Mathew – who was Destiny's Child manager back in the day – claims while on tour, Beyonce and Kelly Rowland hit him while on tour to tell members of singing group Jagged Edge were sexually harassing them, which resulted in the group getting the boot from the bus. Supposedly.
While talking about LeToya Luckett and LaTavia Roberson's departure from the chart topping group, he revealed the alleged harassment is what began "all of the drama" that resulted in the ladies no longer being members of the group.
"Now remember, the girls are minors," Mathew said in the interview. "They're 16-years-old the guys are 21, 22-years-old. I got a call from Kelly and Beyoncé—and I talk about this in the book in detail—saying that they were constantly being harassed by two other members of Jagged Edge. I couldn't have that. I literally had to put the guys off the bus in Baton Rouge, Louisiana," he explained.
Mr. Knowles didn't name which members were allegedly harassing Bey and Kellz. If you didn't know, Jagged Edge singers/twin brothers Brandon and Brian Casey were romantically involved with DC singers LeToya Luckett and LaTavia Roberson during those times, so – if we're using process of elimination – you can make your own guess as to who MAY have been the culprits.
Check it at the 4:00 minute mark:
During JE's "Unsung" episode, the group opened up about thw twins' relationships with LaTavia & LeToya in the early 2000s. The ladies were confiding in their boyfriends about the mistreatment in the group and the guys encouraged them to speak up about it. Somehow, LeToya's mother got involved and the ladies were looking to get their own management since it seemed to them Mathew's only concern was Beyonce. Next thing you know, the powers that be got rid of LeToya and LaTavia and that was that.
After Mathew's interview was released, JE responded:
The official Jagged Edge account shared a meme that read, "A lie don't care who tell it." The comments on the post were cut off.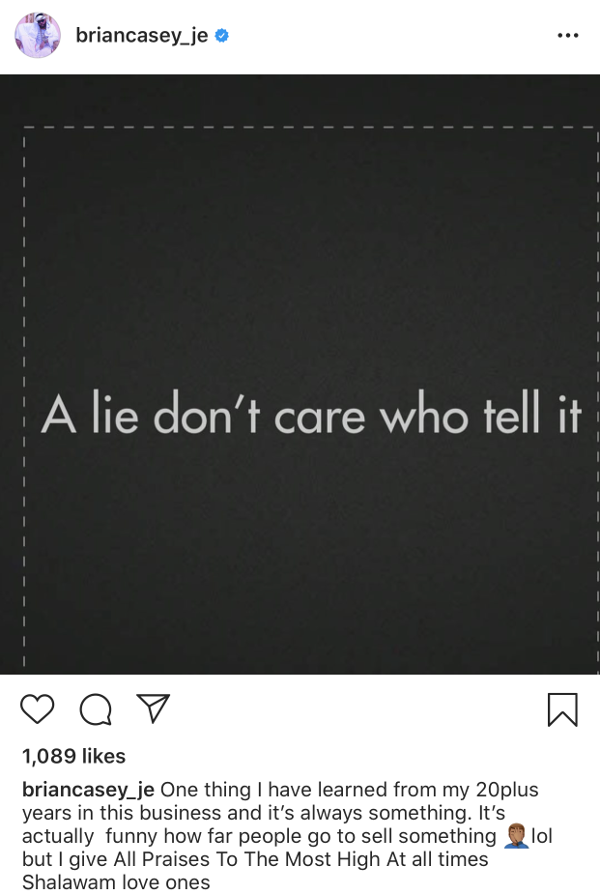 Also, JE singer Brian Casey posted the same meme and added the caption, "One thing I have learned from my 20plus years in this business and it's always something. It's actually funny how far people go to sell something lol but I give All Praises To The Most High At all times Shalawam love ones."
Neither Beyonce nor Kelly have addressed this rumor. But we all know they tend to stay quiet whenever Papa Knowles makes statements. Thoughts?
Photo: Featureflash Photo Agency/Shuttershock.com
​ ​
​ ​ ​