Antonio Brown Goes On Another Rant, Calls The NFL 'Racist,' Says Ben Roethlisberger Is A 'Loser' & Accuses NFLPA Of 'Stealing' Money
​
Dec 11 | by _YBF
​ ​ ​ ​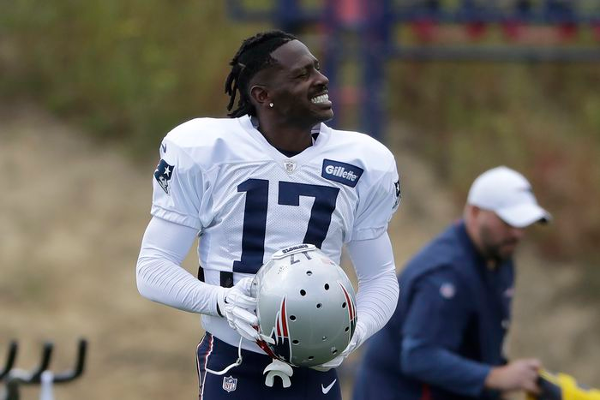 Antonio Brown goes from blasting the NFL, to asking for forgiveness, to blasting the league again. Get the latest inside…
NFL free agent Antonio Brown is popping off on the NFL..AGAIN.
AB hopped on Twitter this morning to blast the NFL, drag Pittsburgh Steelers quarterback Ben Roethlisberger, questioning the NFLPA's financial gain and more. He has yet to be signed to a team after his former trainer, Brittney Taylor, filed a lawsuit against him, alleging he raped and sexually assaulted her in two separate instances. Also, another woman spoke out and accused him of sexual assault while she was painting a mural in his home. After news about him possibly sexually assualting these women hit the fan, AB has been active on Twitter - one minute he's blasting the NFL and the next, he's apologizing, then he's blasting the league again.
Right now, he's going off.
AB hasn't been charged with a crime and since he hasn't, he's questioning why the rules seem to be different for black players vs. white players.
The former Patriots player first started off by comparing how the NFL handles criminal situations with white players verses black players, launching a series of tweets.
"Guess all mighty @nfl can hold players out against there will no criminal charges pending nothing but A Caucasian player gets a domestic go to jail still out there playing targeted hate against us everywhere my peeps," he tweeted.
You'll recall, the sexual assault allegations surfaced after the New England Patriots signed him. After playing in one game, the organization cut him and he hasn't been picked up by another team yet. He hasn't been suspended, nor has he been placed on the commissioner's exempt list. He is currently a free agent, however, it seems no team wants to take a risk in signing him.
The four-time All-Pro receiver also took shots at his former teammate/Pittsburgh Steelers quarterback Ben Roethlisberger. He pointed out how Ben was accused of raping a woman back in 2009, but he's still playing int he league. Ben and the woman who accused him of rape ended up settling years after she made the accusations. Ben was also accused of sexually assaulting a Georgia woman, but he was not charged.
While responding to a Twitter user, he called Ben a "loser" before he signed to the Steelers:
He also retweeted this comment about Ben:
"How come Ben Roethlisberger is in the NFL? Didn't he have serious accusations before ? I don't always think it's always necessary to play the "race card" but I can definitely agree with this one! Something ain't right."
The NFL star accused the NFL Players Association of "stealing" money:
He questioned why his former teammate/Oakland Raiders offensive lineman Richie Incognito is still allowed to play after threatening to shoot up a mortuary: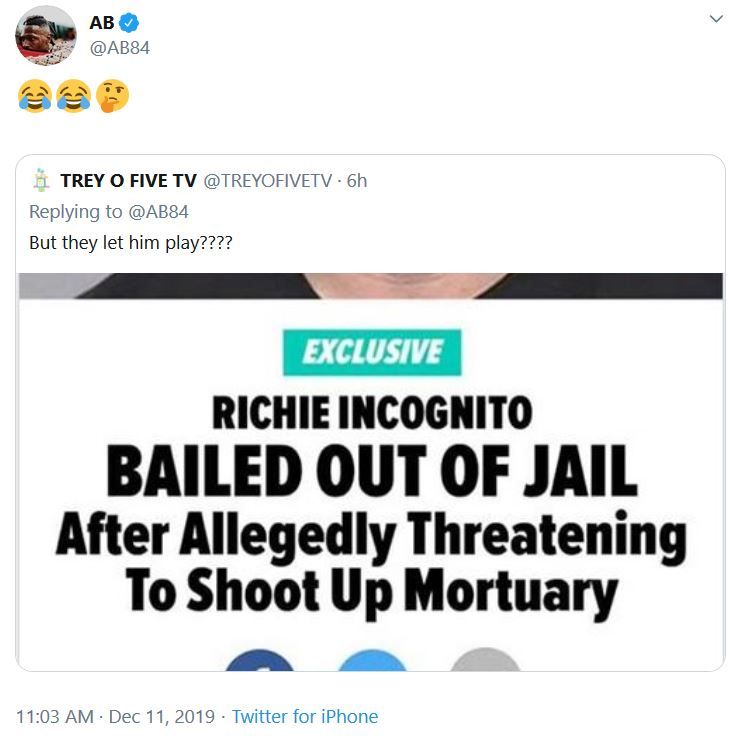 Even after apologizing to the NFL, Patriots owner Robert Kraft, and basically begging to get back in the league, he claims he's good on coming back: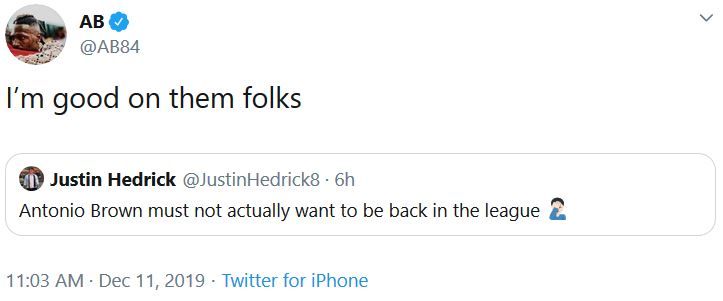 He called the NFL racist...again:
AB also reiterated he's NOT going to play in the XFL, a football league founded by Vince McMahon, chairman of World Wrestling Entertainment. A Twitter user made the suggestion and he responded, "No way."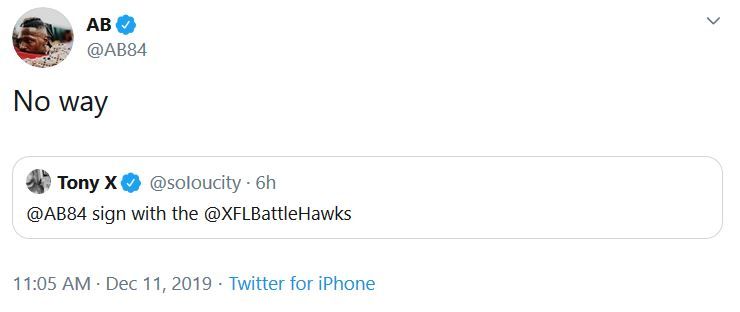 He finished his Twitter rant with "Innocent until proven guilty it's been 3 months!"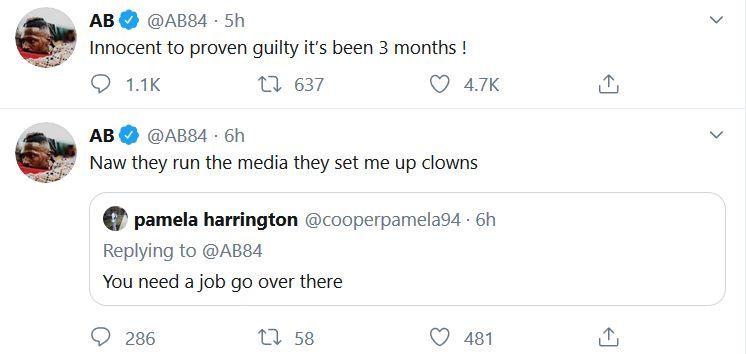 At this point, he just needs to put his phone down and concertrate on school because this ain't it!
Photo: AP
​ ​
​ ​ ​