So, It Seems Common & Angela Rye May Have Legit Called It Quits & He's Now Getting Cozy With…Tiffany Haddish?!
​
Dec 09 | by _YBF
​ ​ ​ ​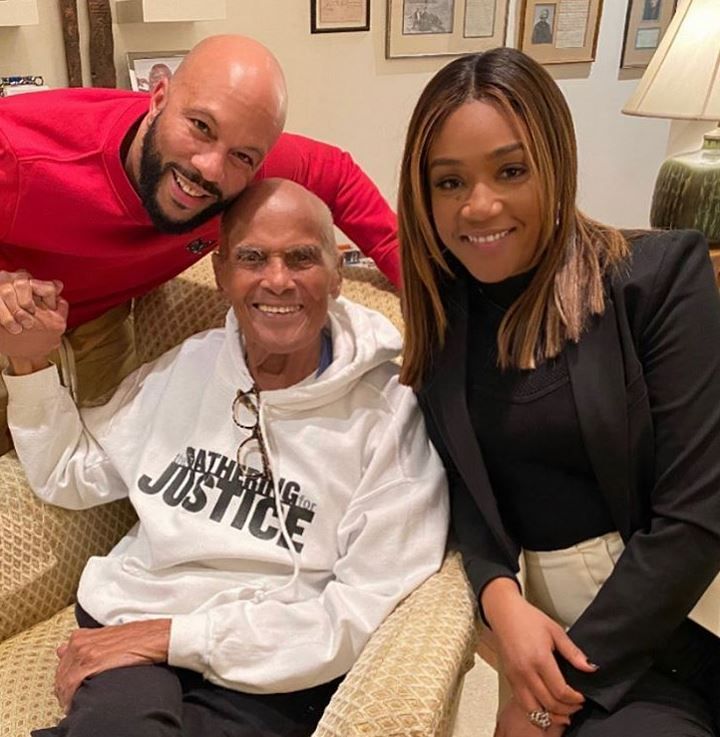 So it seems Common and Angela Rye have called it quits (again) and he's now getting cozy with Tiffany Haddish. Go inside for the subliminals, recent spottings and more inside…
Let's unpack this…
Rapper/actor Common and CNN political analyst Angela Rye started dating in summer of 2017, but the couple ended up calling it quits in March 2018 after fans noticed he didn't have her on his arm for the 2018 Academy Awards. The split wasn't messy and they issued a statement saying they would "always be friends."
We found that statement to be true when the Oscar winner brought his ex-girlfriend to his 5th Annual "Toast to the Arts" pre-Oscar dinner party in February 2019. Nothing coupledom like, just friends. They both spoke highly about one another following the split, so it wasn't that much of a surprise to see her at his event.
In August 2019, Common opened up about going to therapy to "fix" himself before pursuing a relationship with Angela again.
"We dated and then I had to get myself together and she was doing some work," he told Power 105's Angela Martina during an interview. "She's a strong cookie, but she's good people and really a good balance and fun, too. I need a partner who is fun because we go out there and do the work and constantly, I'm living out the things I'm passionate about. But so many times I'm talking about the things that are going on in the world, serious things in life, so I just need somebody that's like, we can just talk and have fun."
And things were back on, until...they weren't.
Fast forward to October 2019 and it seems their relationship fizzled again. Fans quickly noticed Angela celebrated her 40th birthday in L.A. and Common was no where to be found.
Angela hit up a few events sans Common after he announced they had gotten back together, including Rev. Al Sharpton's birthday, Tyler Perry's Studio grand opening weekend, and activists Brittany Packnett and Reginald Cunningham's wedding.
To continue her 40th birthday celebration, Angela went on a girls trip in Mexico and she looked less than interested.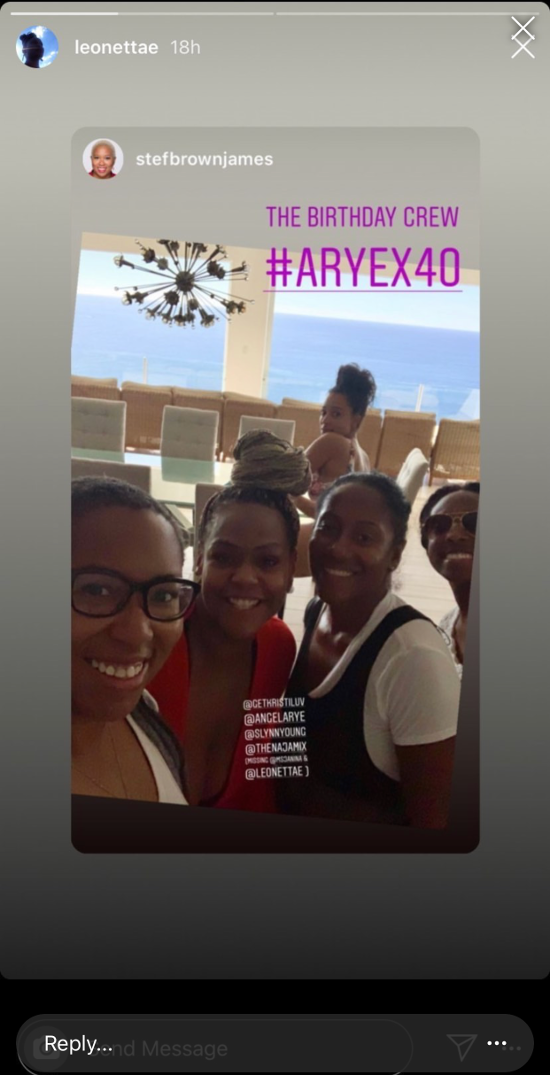 The "Glory" rapper supposedly missed Angela's 40th birthday bash, but he made sure to make his way to L.A. to celebrate with comedian/actress Tiffany Haddish. He was spotted snapping flicks with Tiffany and friends backstage at the Blue Note Jazz Club not long after Angela's birthday:
Common and Angela also spent Thanksgiving on different coasts. Also in November, Common linked up with his mother to celebrate her birthday and Angela was not in attendance like she was last year. Hmph.
Word on the curb is that Common had been hanging out with Tiffany in NYC for the past few months. On social media, Angela has been posting up subliminals that seem to allude to a break up: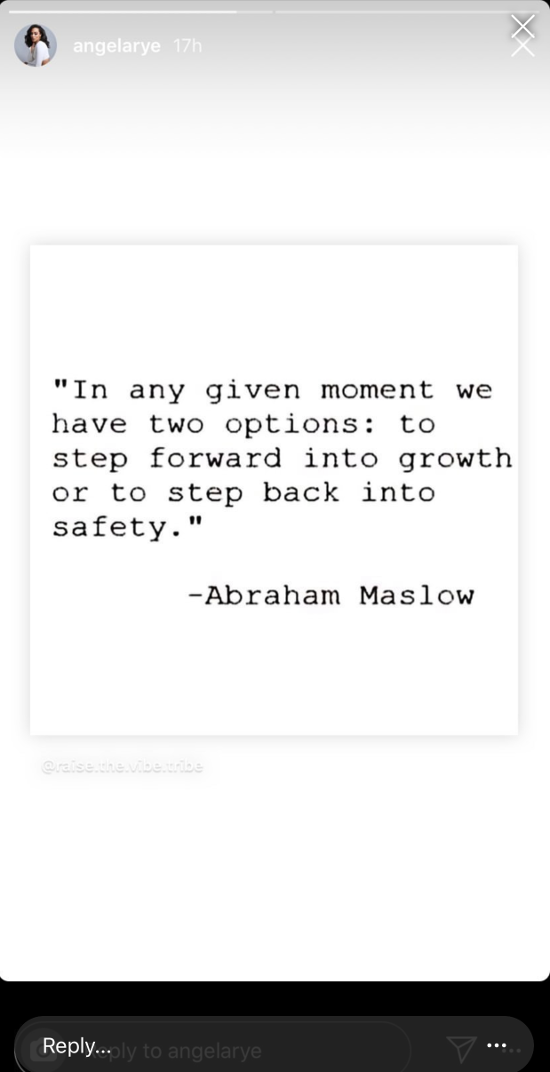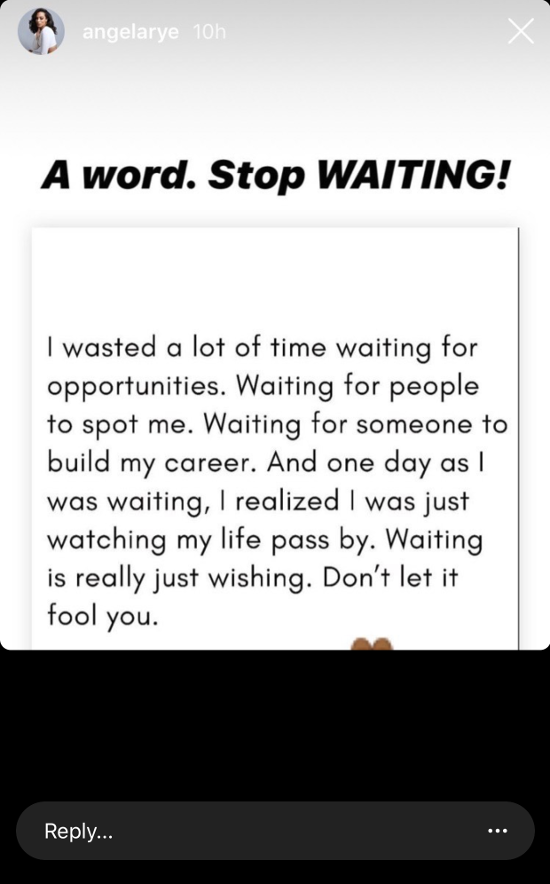 Chick has def been getting things off her chest.
"The Chi" actor/executive producer was also in attendance for the Girls Trip actress' "Black Mitzvah" event to celebrate her 40th birthday that went down at the SLS Hotel in Beverly Hills last week. "Black Mitzvah" is a new stand-up comedy special starring Tiffany on Netflix.
Common also hit up an intimate birthday bash with Tiffany's family and friends:
Today....
Common and Tiffany - who both star in The Kitchen - both paid a visit to Hollywood legend Harry Belafonte. She captioned:
"Here is my #MCM ain't he Handsome. If only young light skin wasn't trying to block my chance to hook up with a legend #HarryBelafonte #common #sheready"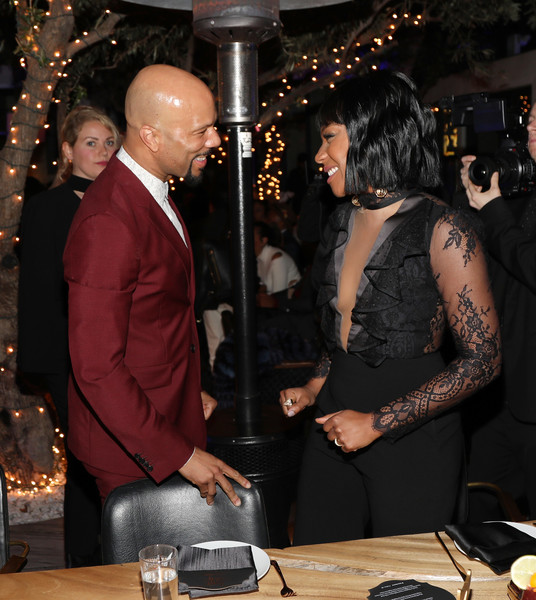 Last summer (while Common and Angela were broken up), Common and Tiffany (above at his Toast to the Arts event in March 2018) sparked dating rumors when video of them surfaced exiting a party in New York and hopping in the same SUV.
Hmm...thoughts on this new, possible relationship?!
Photos: Tiffany's IG/ Ron Adar / Shutterstock.com/Getty
​ ​
​ ​ ​