Diversity-Forced VC Firm Harlem Capital Debuts With $40 Million – It's Now Positioned To Back Women & Minorities With Major Investments!
​
Dec 03 | by _YBF
​ ​ ​ ​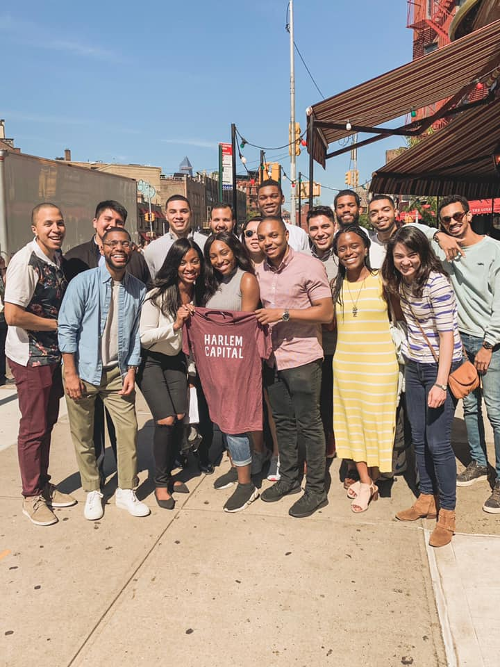 Harlem Capital is officially a full-fledged venture capital firm after closing its inaugural Fund 1 at a whopping $40 million! Celebrate inside….
Now THAT'S a good first round of funding.
Funding for black businesses is flourishing thanks to companies like Harlem Capital.
Black businesses have struggled for years to accumulate capital from mainstream financiers to startup or expand businesses. Now, the game is changing.
Harlem Capital started off as a New York based minority-owned early-stage venture capital firm that invests in entrepreneurs who have revenue-generating tech-enabled products. It's now a full-fledged venture capital fund, after reportedly closing its debut effort on an oversubscribed $40.3 million!
The fund (Harlem Capital Partners Venture Fund I, LP) was oversubscribed from its target of $25M. Yassss!
So far, Fund I has made eight investments, which include Jobble, a marketplace for the gig economy; Wagmo, a pet wellness platform; and Aunt Flow, a B2B feminine hygiene products company. The fund expects to invest in 30 companies.
We had a great time at the @Forbes U30 Summit in Detroit. Thank You to the D for showing us love and holding it down pic.twitter.com/RX4w6Q618M

— Harlem Capital (@HarlemCapital) October 29, 2019
The firm was established in December 2015 by managing partners Henri Pierre-Jacques and Jarrid Tingle (both Harvard Business School grads) in New York City's Harlem neighborhood. Two venture partners, Brandon Bryant and John Henry, then joined the team along with two senior associates to help expand their portfolio. The firm invested in six companies as angels and Fund I was launched in June 2018.
The firm hopes to invest in 1,000 diverse founders over the next 20 years.
"We fundamentally believe we are a venture fund with impact, not an impact fund," Pierre-Jacques told TechCrunch. "The way we generate impact is to give women and minority entrepreneurs ownership."
With its first fund closed, Harlem Capital has become one of the largest venture capital funds with a diversity mandate. Very much-needed. There's a huge gap when it comes to funding for female verses male entrepreneurs and also white women verses black women. Harlem Capital is looking to change that and roll in the coins while doing so.
"There's no rational reason why this problem exists," Tingle said. "It persists because VC funds in general have been closely held and clustered around Silicon Valley. They come from particular schools with particular networks with a small head count that doesn't turn over frequently. Some firms have strategically added a few partners here and there, but not enough to change the organization. You need diversity funds like ourselves to get this market anywhere close to parity."
"A lot of investors are frankly missing out on opportunities," Tingle added.
We can 100% attest to this issue. And we appreciate those with the resources to take it on, actually putting their money where their mouth is.
This is AH-MAZING! Shoutout to #BlackExcellence!
Photo: Harlem Capital's Facebook
​ ​
​ ​ ​