Lil Rel Howery Is Caught Up In Paternity Drama - Demanding Full Custody Of Son After Baby's Mother Reportedly Told Her Husband HE Is The Father
​
Nov 04 | by Natasha
​ ​ ​ ​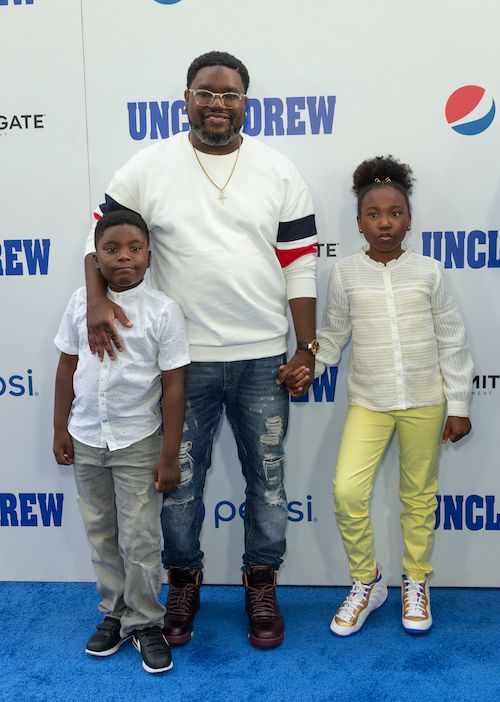 Well, this is some ish for real. Actor/Comedian Lil Rel Howery is now embroiled in a messy custody battle, all because his ex reportedly led both him and her current husband to believe they are both the father of a 2-year-old boy Rel has been financially caring for. Deets inside.
Wow. Lil Rel Howery apparently became the father of a new baby 2 years ago, and he's been financially caring for the little boy since he was born. Now, however, he has filed papers saying the mother of the boy is a whole scammer, so he wants full custody! His reason - it's a doozy.
According to TMZ, Chicago native Rel says in docs recently filed in court that his baby's mother is leading a double life! She told Rel he was the father, and he treated the child as his own. He says she told him the child had his last name, he often flew the child from Illinois to Los Angeles to visit him, and he sent money to take care of his needs. He claims she also told him she was divorced. But apparently, not so much.
After the baby's mother husband posted an image to Instagram of the baby boy, Rel had learned she told him the same story - that HE was the boy's father.
Lil Rel claims his baby mama, LeChez Davis, told him he fathered their son, and also that she had divorced her husband. Rel also claims she told him the child had his last name.

Things got twisted though -- according to the "Get Out" star, Davis allegedly told her husband the same story -- that HE was the daddy. Rel claims Davis even put her hubby's last name on the baby's birth certificate, instead of Rel's.
Chile. Rel says someone reached out to him and told him the real father is Davis' husband.
So what's left to do but determine the actual paternity? Enter Maury's envelope...
Last month, Rel took a DNA test, found out, he IS the father!
Rel said in his docs that LeChez had a "nefarious scheme replete with concealment, misrepresentations and deception in an attempt to defraud." So he wants full custody of their 2-year-old. And stat! He wants the legal authority to make all parental decisions, and wants to move him to L.A.
The newest star of "The Chi" also has an older son and daughter (pictured atop), but it's unclear if those children have the same mother as his youngest son.
Sheesh. Gotta watch who you procreate with.
Photo: lev redin/Shutterstock.com
​ ​
​ ​ ​