Barack Obama On 'Political Wokeness' & Cancel Culture - 'That's Not Activism, That's Not Bringing About Change'
​
Nov 02 | by _YBF
​ ​ ​ ​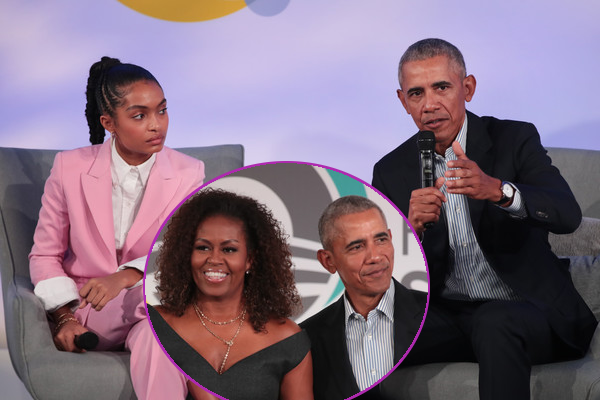 Forever President Barack Obama & Forever First Lady Michelle Obama hosted their third annual Obama Foundation Summit where POTUS shared his thoughts and concerns about "political wokeness" and cancel culture. Here's what he had to say about it inside…
Pay attention! Barack & Michelle Obama just dropped some gems that will hopefully not fall on deaf ears.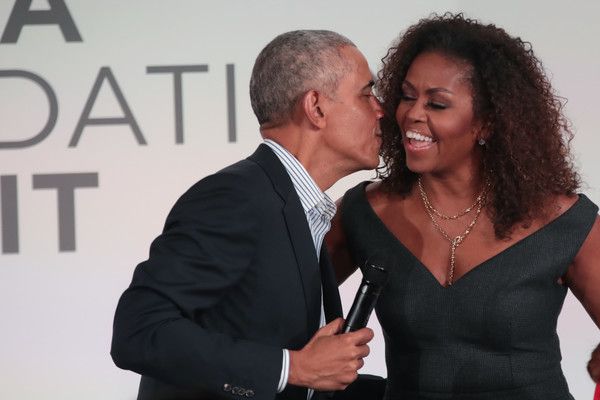 Forever President Barack Obama & Forever First Lady Michelle Obama hosted their third annual Obama Foundation Summit on the campus of the Illinois Institute of Technology in Chicago recently.
#BlackLove
Sitting before an audience of young leaders from around the world, POTUS chopped it up on stage with "Grown-ish" actress Yara Shahidi to discuss millennials and politics. He challenged young activists to take a good evaluation of themselves because he's concerned about how people approach differences in opinion, especially when it comes to social media.
In this technological era, people are quick to call someone out on social media and essentially "canceling" them, which has spearheaded this new "cancel culture" trend. Sometimes, being so "politically woke" can cause one to lose sight of the real issues.
"This idea of purity and you're never compromised, and you're always politically 'woke' and all that stuff," Mr. O said. "You should get over that quickly. The world is messy. There are ambiguities," he continued. "People who do really good stuff have flaws."
President O wants young people to have more compassion for one another in order to create the change we all want.
"If I tweet or hashtag about how you didn't do something right, or used the wrong word or verb, then I can sit back and feel pretty good about myself, because man you see how woke I was. I called you out.' That's not activism. That's not bringing about change," he said.
The former president opened up about conversations he's had with his daughter Malia Obama, who is currently a student at Harvard University.
"I do get a sense sometimes now among certain young people, and this is accelerated by social media, there is this sense sometimes of: 'The way of me making change is to be as judgmental as possible about other people,'" he said, "and that's enough."
Here's a clip from their coversation below:
You can watch Yara & President O's full discussion down below:
During another panel...
Meanwhile, Forever First Lady – sitting alongside her brother Craig Robinson - got candid about racism and discrimination. Growing up on Chicago's South Side, Mrs. O witnessed the "white flight" – a point in time where white families were leaving areas that were becoming more diverse.
"As we moved in, white folks moved out because they were afraid of what our families represented," Mrs. O shared. "Y'all were running from us. And you're still running."
"I can't make people not afraid of black people," she continued. "I don't know what's going on, I can't explain what's happening in your head - but maybe if I show up every day as a human, a good human, maybe that work will pick away at the scabs of your discrimination."
Mrs. Obama compared what she experienced to what other minority groups are experiencing today.
"We're no different than the immigrant families that are moving in," she said. "The families that are coming from other places to try to do better."
Check out her panel discussion below:
Other speakers included fab directress Ava DuVernay and "POSE" actor Billy Porter.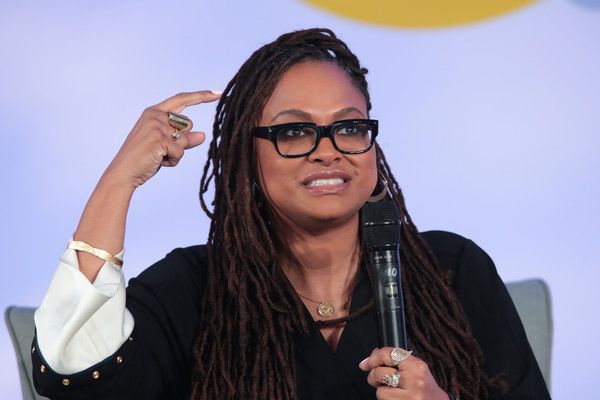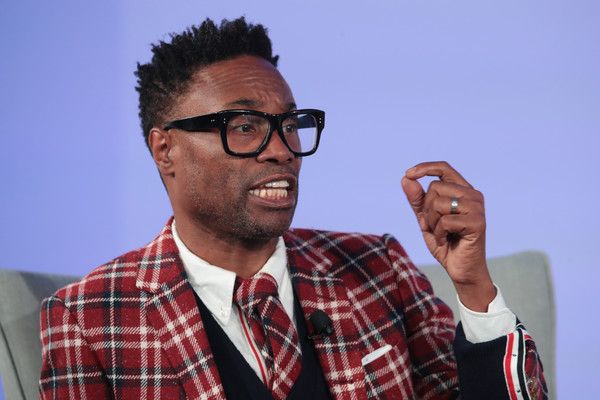 Check out Billy's panel below:
UGH! We miss them!
Photos: Getty
​ ​
​ ​ ​