ZERO F**** GIVEN! LisaRaye Says She Has RECEIPTS Nicole Murphy Cheated With Her Ex-Husband, Wouldn't Spit On Duane Martin If He Was On Fire
​
Oct 31 | by _YBF
​ ​ ​ ​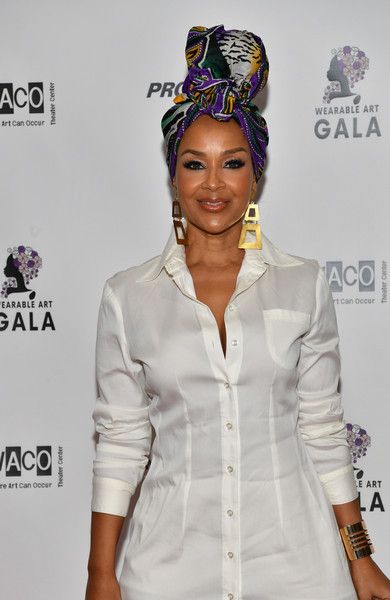 Whew, chile! LisaRaye McCoy is giving it to us straight talk, no chaser! She still doesn't f*** with her former friend Duane Martin and she said she has receipts that Nicole Murphy cheated with her ex-husband Michael Misick. Get it all inside….
One thing about LisaRaye McCoy – she's a straight shooter. Chick doesn't mind speaking her mind and she doesn't sugarcoat anything.
The "House Divided" star made a stop on the purple couch to chop it up on the "Wendy Williams Show" to talk about her former relationship with her then-friend Duane Martin and the drama surrounding Nicole Murphy allegedly sleeping with her ex-husband Michael Misick.
We knew ish was going to get real when LisaRaye - The newest Queen Mother of Ghana – first appeared on camera and she was NOT wearing her signature all-white everything. She had on pieces from her new collection that's set to drop in February 2020.
A few weeks ago, The Players Club actress spilled some hot tea about how her friendship with her former "All Of Us" co-star Duane Martin fizzled on an episode of TV One's "Uncensored." So, she stopped by Wendy to clear up a few things.
"He was my brother, I called him my brother and for me, at the time, he was my example. Being a married couple, I wanted to be around them because I wanted [them] to show me how to be a new wife."
As you know, Duane is currently going through a divorce from his wife of 20+ years Tisha Campbell Martin. Back when LisaRaye was married to former Turks and Caicos Islands (TCI) prime minister Michael Misick, she said she wanted to be around Duane and Tisha because they were seemingly a happily married couple.
The YBF actress clarified the comments she made about Duane "breaking up her marriage."
"He started being in places he shouldn't have been, along with the shenanigans [with her husband]," she continued. "I made it very clear we were not friends anymore, he was not welcome in my home anymore. Let me be clear, I never said Duane broke my marriage up, I said he was a friend of mine and he shouldn't have been in places that he was in with my now ex-husband."
Then, she got cutthroat.
"When you tell a person, 'You're no longer my friend, if I see you, you don't have to ever speak to me again, if you were on fire I wouldn't spit on you. If I said these things to you, that means I no longer give a damn about you,'" she explained. "I know that he can not break up my marriage, no one can do that, you're only responsible -- you and your husband. But there's a code of conduct you must have when you're in a relationship and he broke that, he broke the friendship."
Sheesh! Oh, and she wasn't done there either.
Chick also alleged Nicole Murphy came on the "Wendy Williams Show" and lied when she said she "didn't break up" LisaRaye & Michael's marriage. After the lip locking drama between Nicole Murphy and Lela Rochon's husband Antoine Fuqua unfolded, LisaRaye was very vocal about Nicole supposedly sleeping with her husband behind her back.
"She [Nicole] did a play of words, she said 'I did not break up LisaRae's marriage.' I wouldn't give her that much credit to say she broke up anything. When you're a woman and you're grown, let's handle it like a woman. Let's talk face to face and get it out. I will say this, I'm not a saint, I've got some skeletons in my closet as well, they may come out, they may fall out but right now they're in. When she got here and said I lied, I was like, wait a minute, you should have pleaded the fifth."
Sis said she has RECEIPTS!
"Don't make me do it with the receipts, don't make me do it," she said. Then, Wendy chimed in, "DO IT!"
Lordt! Is it a sex tape?
Get into the full interview below. Trust, you want to see it all:
Photo: Getty
​ ​
​ ​ ​