Fizz & Apryl Jones Finally Make It Official After He Spills Love Life & B2K Tea On Tiffany Pollard's New Show
​
Oct 22 | by _YBF
​ ​ ​ ​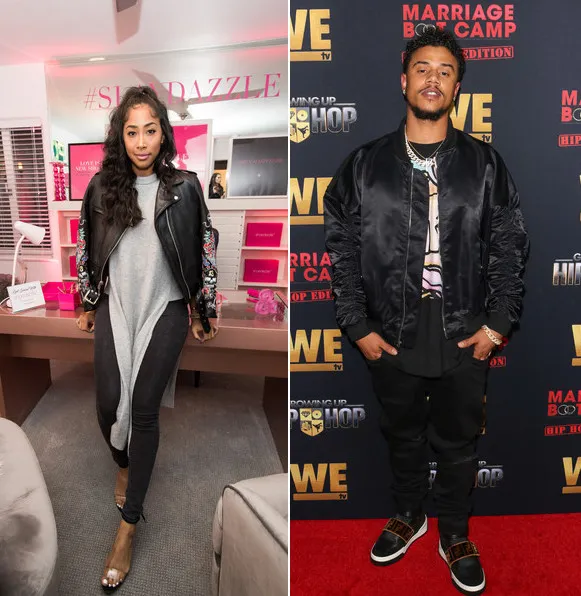 Fizz and Apryl Jones finally come clean and make their relationship official. Watch the new couple confess their love, plus Fizz's interview on Tiffany Pollard's new show where he spills more B2K tea inside...
So, everyone literally saw this coming. Like, everyone.
"Love & Hip Hop: Hollywood" stars Fizz and Apryl Jones (B2K singer Omarion's kids' mother) have been saying for months on end that they aren't romantically involved. The story was that Fizz stepped in after Apryl's breakup with Omarion and he had been her "saving grace." She even told her "LAHH: Hollywood" co-star Paris that she was SO grateful for Fizz because he helped save her life.
Now, they're finally ready to let the world know, YES – they are a COUPLE.
On the last episode of "Love & Hip Hop: Hollywood," Fizz officially asked Apryl to be his girlfriend. Fizz decided to make Apryl his girl after the Millennium Tour wrapped up.
"Apryl Jones, will you be my girlfriend?," he asked.

"Yes," she answered.

"I'm sure people will have their opinions about me trying to make this relationship official after the tour. But it is what it is. Timing is everything and I could care less what people have to say. Love is love. To me, no matter how much backlash I get, I just don't care."
Then, they sealed their union with a kiss.
Check it:
Previously, Omarion spoke out about his ex and his bandmate's relationship before it was announced that they were officially a couple. Find out his thoughts HERE.
Fizz's ex/son's mother Moniece Slaughter hasn't outright said anything (yet) about Apryl and Fizz's coupling, but she did post this: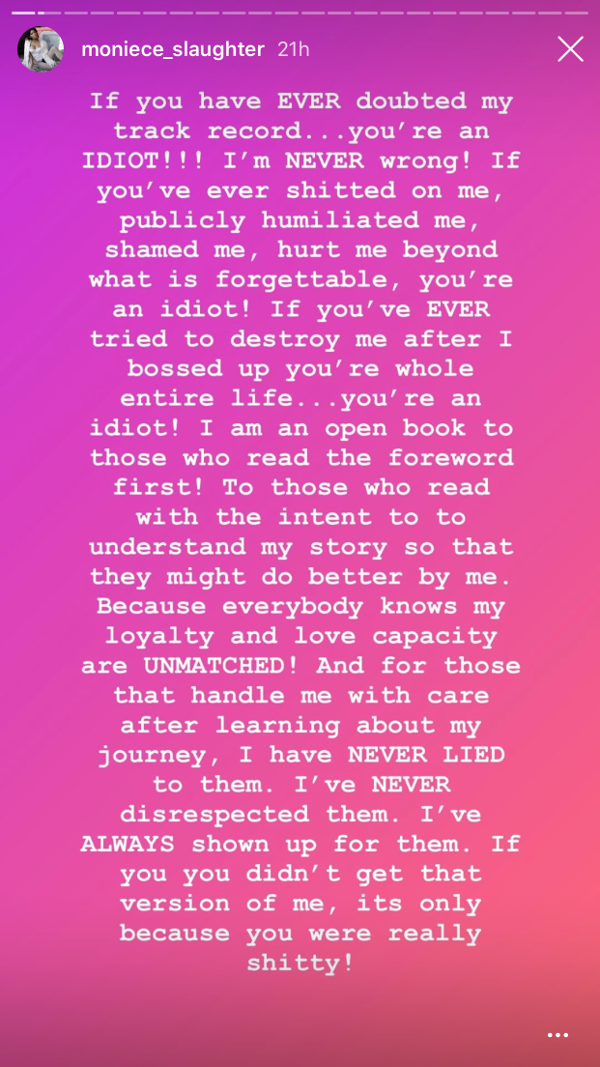 Last month, Moniece hopped on social media and said there's more to Fizz & Apryl's "friendship" story and that Fizz was actually an issue between Apryl and Omarion when they were together. She also made claims that Fizz has been neglecting their son since he started hooking up with Apryl. Sheesh. We're sure she's feeling some type of way now that they've made it officials.
Before Fizz asked Apryl to be his woman on TV....

He sat down with former "Flavor Of Love" star Tiffany Pollard (aka New York) to chop it up on her new VH1 show, "Brunch With Tiffany." The B2K singer talked about being a dad, his ex-girlfriend/son's mother Moniece Slaughter, his love life and his relationship with his B2K bandmates.
Tiffany: "So you say you guys have dysfunctional relationships because obviously you guys are different people now, but can you say as a whole that you guys love each other like brothers?"
Fizz: "I would say we cool… I ain't gonna go that deep"

Tiffany: "How is your relationship with Omarion?"

Fizz: "There is no relationship. It's just a working relationship."
When asked who had the biggest ego out of the group he instantly named O. These guys.
When asked about his love life, he said he was single, but he conducted this interview before last night's "LAHH: Hollywood" episode. He talked about why he decided to do the show and whether or not it has helped his relationship with Moniece.
Peep the full interview above.
You can catch new episodes of "Brunch with Tiffany" on VH1's YouTube every Tuesday!
Oh, and look:
Moniece hit the party scene with Tiffany Pollard recently, so we're wondering if she'll appear on the show next to share her thoughts about her son's father's new relationship.
It seems Moniece is moving on to bigger and better things. A few days ago, she announced she's done with reality TV:
We shall see...
Photos: Getty
​ ​
​ ​ ​