OH GURL! Lori Harvey Arrested For Alleged Hit-And-Run After She Flipped Her Mercedes SUV [PICS SURFACE]
​
Oct 21 | by Natasha
​ ​ ​ ​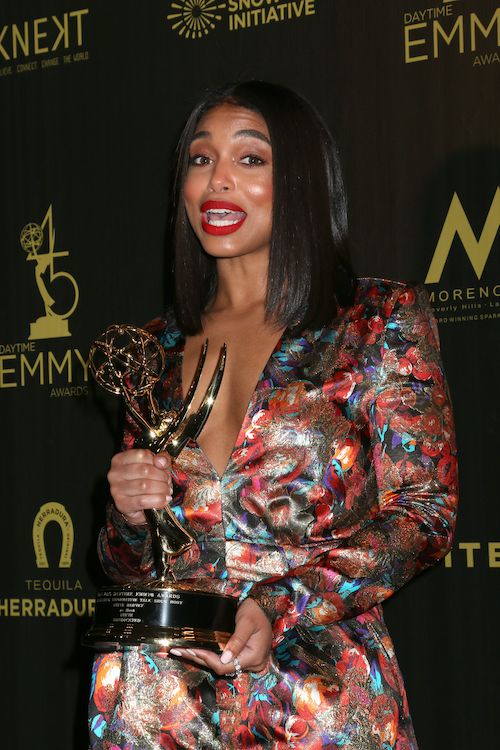 Oh no, Lori Harvey. Girl, getting arrested for an alleged hit-and-run after texting while driving is not what's poppin'. But here we are. Deets inside on the newly single "model" rolling her Mercedes Benz SUV, and then landing under arrest.
It's only been a week or two since she supposedly broke up with her twice-her-age boyfriend Diddy. And chick is already back in the headlines. This time, for getting caught up with the law.
While driving in L.A. just before 10p last night, Lori Harvey crashed her Mercedes SUV into another car, this according to a witness, flipping her car while driving. The source also claims that Lori had been texting and driving. Lori's SUV had a busted windshield and airbags deployed, and had to be towed away from the scene. (Check out the pics HERE.)
The driver of the other car pulled her from her car, and she allegedly attempted to flee the scene. Police soon arrived at the crash and she reportedly began Face-Timing with her famous dad, Steve Harvey.
She was arrested on one count of misdemeanor hit and run and one count of delaying a police investigation. The watch commander at the Beverly Hills Police Department told OK! magazine, "She was arrested for the two charges and released on scene, not booked."
Thankfully, she didn't appear to be under the influence.
Life can definitely come at you fast.
We're glad we haven't heard reports of any major injuries and we hope she's doing ok.
EXTRAS:

1. A man named Tupac Shakur was arrested in Tennessee over the weekend on drug charges. And you have to see his mugshot. STORY
Photo: Shutterstock.com
​ ​
​ ​ ​