Lauren London Awarded Guardianship So Son Kross Can Inherit Nipsey Hussle's Estate
​
Oct 15 | by _YBF
​ ​ ​ ​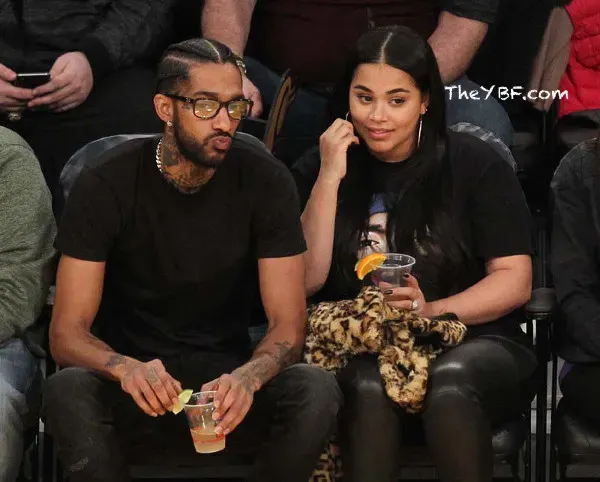 Lauren London just scored a victory in court when it comes to her son, Kross Asghedom, inheriting his father Nipsey Hussle's estate. More inside...
Lauren London just scored a victory in court.
The "Games People Play" actress made her way to court today and she received some good news. A judge reportedly granted guardianship over her 3-year-old son Kross Asghedom's estate, following the tragic and unfortunate death of his father, Nipsey Hussle, back in March. Now, the ATL star will be able to handle the finances that were left behind for Kross.
After the Grammy nominated rapper's death, it was reported his children would split his estate. He died without a making a will. Lauren filed for guardianship back in July and Kross is reportedly "anticipated to inherit approximately $1 million" from Nipsey Hussle's estate. She also reportedly wants to be his guardian so that she can continue to participate in any ongoing legal matters with Nipsey's estate and probate on his behalf.
There weren't any disputes between Lauren and Nipsey's family when it came to Kross, however, there has been drama when it comes to Nipsey's 10-year-old daughter, Emani Asghedom, whom he shares with another woman named Tanisha Foster. Nipsey's family and Tanisha have been battling it out over Emani, mainly because the family feels Tanisha can't properly care her. Nipsey's daughter is expected to receive the other half of his estate, which has been estimated at $1 million.
Back in May, Tanisha was fighting for custody of Emani she could become administrator to Nipsey's estate. If she gets it, she would be granted power over the money left behind for Emani. A judge ruled that it was in the best interest of Emani for her to live with Nipsey's sister, Samantha Smith. After that court ruling, Tanisha said she was pissed and planned on continuing to fight to get her daughter back.
The Victory Lap rapper's alleged killer – Eric Holder – is still behind bars after he was charged with two counts of attempted murder and one count of possession of a firearm. He's currently awaiting trial.
Photo: Splash
​ ​
​ ​ ​