T.I. Says He's Trying To Make Up For The Tragedy That Was Signing Iggy Azalea, She RESPONDS
​
Oct 10 | by _YBF
​ ​ ​ ​
T.I. says Iggy Azalea has messed up his legacy as a music executive and he's working to fix it. She got wind of his comments and popped back…with shade. Get it all inside…
In 2015, T.I. and Iggy Azalea parted ways after about three years of working together. Tip signed the up-and-coming Australian rapper to his Grand Hustle label, executive produce her debut album – The New Classic - and helped introduce her to America.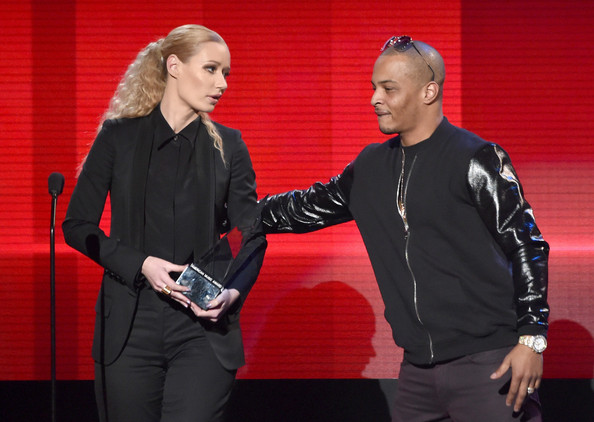 It's a move the Us or Else rapper – who's on the promo trail for his Hip Hop competition show "Rhythm + Flow" - regrets. In an interview with The Root, the King of the South admits Iggy was "the blunder" that was "the tarnish" of his "legacy." Oop.
"I'm still actively looking for another female rapper who can undo the blunder of Iggy Azalea," the Grand Hustle Records honcho said. "That is the tarnish of my legacy as far as [being] a [music] executive is concerned. To me, this is like when Michael Jordan went to play baseball."
The "Fancy" rapper caught wind of his comments and popped back on Twitter.
"Imagine thinking I was his biggest blunder lmaooooooooo. Tip. Sweetie. We have a whole list for you," she tweeted then deleted.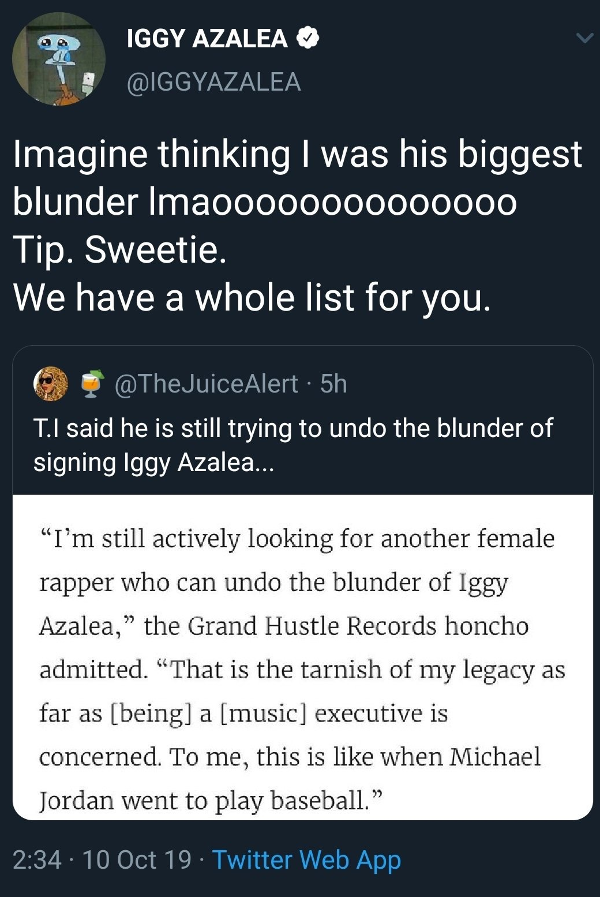 What's tea sis?
There have been tons of female contestants who appear on the show and Tip believes it's a reflection of where Hip Hop is right now.
"There's a lot of dope female talent right now in the industry. There's a lot of dope female talent out there trying to get in the industry," he explained. "So I think [the show is] a fair representation."
The first four episodes of "Rhythm + Flow" is available to stream on Netflix. Episodes 5 thru 7 will be released October 16th and the final 8 thru 10 episodes will premiere October 23rd.
Photo: Getty
​ ​
​ ​ ​