Drake's Daddy Vs. Drake! Do 'Deadbeat Dads' Often Forget They Were Deadbeats?
​
Oct 10 | by _YBF
​ ​ ​ ​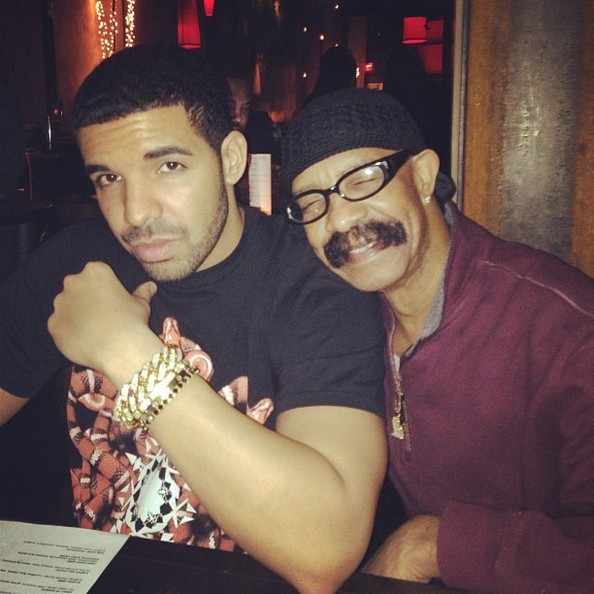 Drake and his dad Dennis Graham have different memories when it comes to their relationship. Now, they're exchanging words. More inside…
Drake vs. his own daddy!
Throughout his musical career, Drake has addressed his strained relationship with his father, Dennis Graham, in his lyrics, explaining he grew up in a household with just his mother in Toronto without him. In his lyrics, he said his father lived in Memphis and didn't pay child support
However, Daddy Graham seemingly remembers things differently.
While chopping it up with Nick Cannon on his Power 106 "Close Conversations" radio show, Dennis Graham claims Drizzy's "deadbeat daddy" claims are all smoke and mirrors to "sell records."
"I had a conversation with Drake about that. I have always been with Drake. I talked to him, if not every day, every other day," Graham told Cannon. "And we really got into a deep conservation about that. I said 'Drake why are you saying all of this different stuff about me, man? This is not cool.' And he goes 'Dad, it sells records.' So, I said 'OK, well cool.'"
Mr. Graham explains he helped the Young Money rapper throughout his entire life.
"A lot of people don't know… I exposed him to every aspect of life. I never hid anything from him, I never kept anything from him… I showed him that side of life, I showed him that side of life. He has always been around music, my family is all about music. My uncle Willie Mitchell discovered Al Green… I took Drake with me and I used to let him shake tambourines with me on stage… That instills something in a child."
Check it at the 4:45-minute mark:
Mr. Graham's comments must really got to Drake because he hopped on social media to address his father.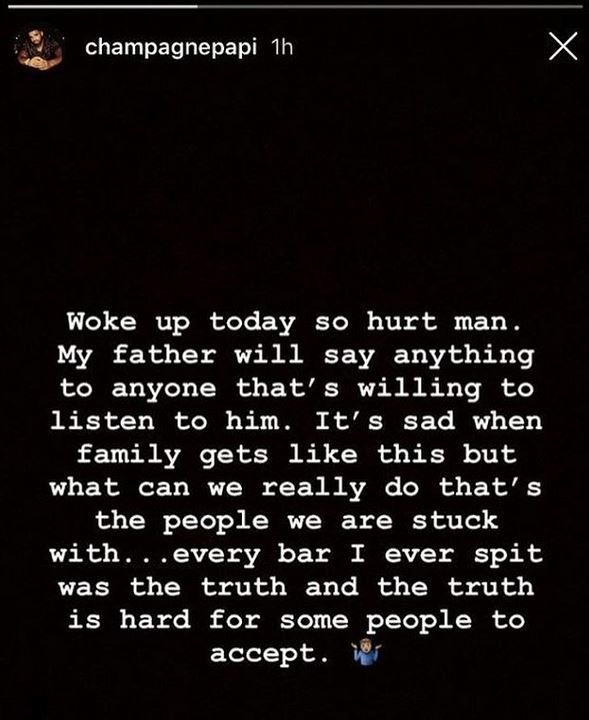 "Woke up today so hurt man," Drake wrote. "My father will say anything to anyone that's willing to listen to him. It's sad when family gets likes this but what can we really do that's the people we are stuck with...every bar I ever spit was the truth and the truth is hard for some people to accept."
And he's right.
An Instagram user brought up a great point about "deadbeat dads" - or parents in general - thinking they never did anything wrong. The use wrote,
"To the people that think drake is lying, you know so many parents think they did nothing wrong. You may even have a parent like that. Drake shouldn't have reached out to him after he made it big. I wouldn't have. If you weren't with me before, why bring you around now?"
Thoughts?
Photo: Instagram
​ ​
​ ​ ​