WE LOST A LEGEND: Pioneering Actress Diahann Carroll Dies Of Cancer At 84
​
Oct 04 | by _YBF
​ ​ ​ ​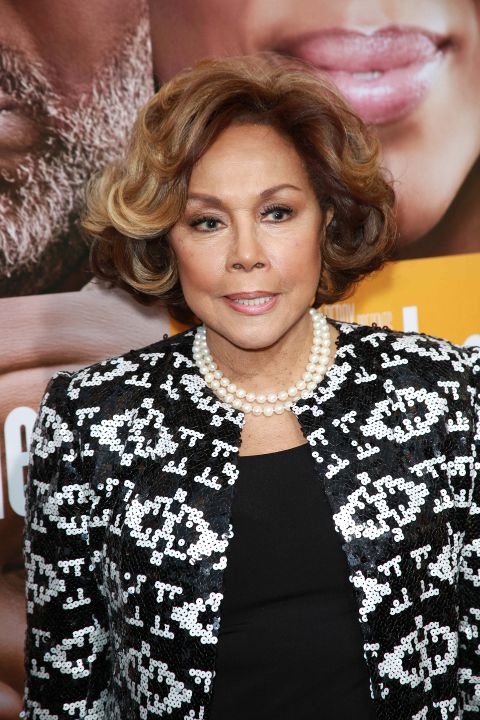 We just lost a legend. Pioneering actress Diahann Carroll has reportedly died of cancer. She was 84. More inside…
In extremely sad news, legendary actress Diahann Carroll has died, according to her daughter, Susan Kay. She was 84.
The Oscar nominated actress – who was the first African-American woman to star in a non-servant role in a TV series – died at her home in Los Angeles.
In 1993, the "Julia" star was diagnosed with breast cancer. She said the diagnosis stunned her because there was no family history of breast cancer and she always had a healthy lifestyle. Last year, she opened up to BlackDoctor.org about her diagnosis.
"I was absolutely positive that it would never be a part of my life ever. There was no family history. There was not even dialogue about cancer in my family."
At the age of 58, doctors discovered a small lump in her left breast during a mammogram.
"The vanity was, I didn't want anyone to know. I didn't want the first thing they think when they hear my name, 'She has cancer, you know'. I didn't want my mother to know. I didn't want my daughter to know. I just didn't know what to deal with the feelings that were connected with having cancer. Then I thought, That's pretty arrogant. There's millions of women that have to deal with this every day. We have to work together. And it's my responsibility to help them."
After coming to terms with her diagnosis, she traveled the country speaking to groups in communities about the importance of early detection and prevention.
Diahann was also was a maverick for herself and black women. The audacity she showed in her most famous quotes "I wanted to be the first black b*tch on television" and "If you're not invited t the party, throw your own," is the audacity most of us aspire to daily.
Diahann's career spans over 60 years in Hollywood. She became the first African-American woman to star in a non-servant role in a TV series. She played a middle-class single mother/nurse named Julia Baker whose husband had been killed in Vietnam in the 1968 sitcom "Julia." NBC executives were hesitant about putting "Julia" on the network during the racial unrest of the 1960s, but it became an immediate hit, which aired from 1968 to 1971. The role was the first "non-stereotypical" black character on tv.
The iconic actress earned a Tony Award for the musical "No Strings" - the first black woman in a lead role to do so - and an Academy Award nomination for "Claudine." She def was a trailblazer determined to defy the odds for black women working in Hollywood. She starred in plays that were considered exclusive territory for white actresses, such as "Same Time, Next Year," ″Agnes of God" and "Sunset Boulevard."
"I like to think that I opened doors for other women, although that wasn't my original intention," she said in 2002.
In the 80s, she starred in the "Dynasty" soap opera for three years, earning her the title of the Original Diva as Dominique Deveraux. She also guest starred as Marion Gilbert, the mother of Whitley Gilbert Wayne (played by Jasmine Guy) in the popular sitcom, "A Different World."
Most recently, she popped up in a number of small TV roles, including playing the mother of Isaiah Washington's character, Dr. Preston Burke, on "Grey's Anatomy."
Diahann celebrated her 84th birthday on July 17th. She hung out with TV/film creator Lee Daniels:
This stings. May she rest in POWER.
Photo: s_bukley / Shutterstock.com
​ ​
​ ​ ​