Safaree Samuels & Erica Mena Confirm Their Worst Kept Secret - They're Pregnant (And Here's Their First Maternity Shoot)!
​
Oct 01 | by Natasha
​ ​ ​ ​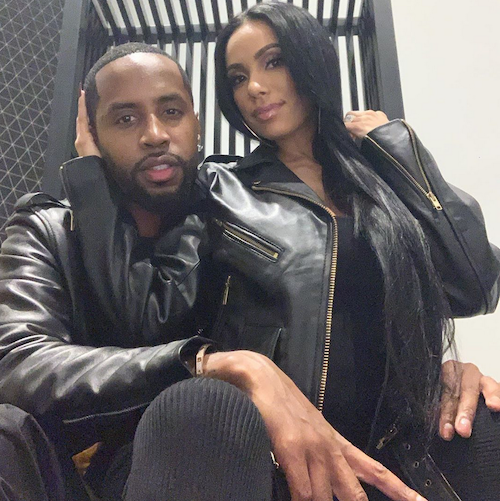 The worst kept secret in the "Love & Hip Hop" franchise has been revealed - Safaree Samuels and his fiancé Erica Mena are expecting their first child together. And yes, they've already released a super extra maternity shoot. Did you expect anything less? Deets inside.
The soon-to-be-Samuels are PREGNANT pregnant. We've been suspecting so for months, and plenty of folks have been reporting that they are for a while now. Of course, the couple either played coy or denied the obvious.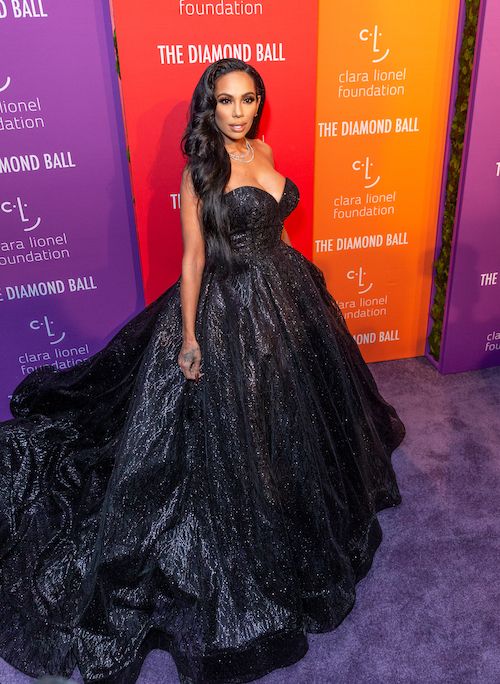 Erica's been covering her usually tight tummy with oversized sweaters and fluffy dresses (like at last month's Diamond Ball). But now we know she's about to give birth to her second child (she has an older son from a previous relationship).
We guess they were waiting to get THIS type of announcement coverage first:
The couple shot a "Bonnie & Clyde" inspired maternity announcement for their network home, VH1. And Erica's belly looks quite far along now. About the pregnancy news:
"Wow, wow, it's a big deal! Very big deal. I didn't know I was capable of doing this," Safaree shared while rubbing his leading lady's belly. "I'm excited!"

He added, "I'm nervous. I'm in shock. I'm in disbelief. It's very surreal to me. I don't know what to do but I know I'm going to be great at what I do because I'm great at everything."
Not sure why Safaree didn't think he was "capable" of basic science when they were both VERY open about intentionally trying to get pregnant (remember those "baby making vacays"?), but ok.
As for whether they're going to bring Baby Samuels into their crazy reality tv world - if Safaree has his choice, yup. While Erica said she wants to "protect the baby from the craziness," Safaree revealed he wants to share their baby with the world.
"We're going to be selective but at the same time, this baby will come out of the womb working," he joked. "I was working very early. I'm about to pull a DJ Khaled. As soon as this baby comes out, we are working."
As for his delivery room plans:
"When my sister gave birth to my first niece, I was in the room…I just woke up and the baby was there," he shared. "I don't plan on looking. I'll be looking at her and being her rock and her support."

Erica shared, "It will be quite the interesting birth to say the least."
Hmph. We're sure.
Sounds like wedding planning is just as interesting. Erica posted today about her first bride break down:
Just had my first bride break down. Been doing so good with all this wedding stuff. It's been overwhelming with everything that has to get done but this is the first time I actually let it out. I feel a lot better.

— Erica Mena Samuels (@iamErica_Mena) October 1, 2019
By the way, a source revealed Erica wasn't trying to hide her baby bump during filming last week. While the "LAHH" cast was shooting a "celebratory scene" (that wasn't explained to the extras on set what they were celebrating), Erica was rubbing her stomach and asking for food she was craving "for the baby." Her ex-girlfriend Cyn Santana, who recently split from her baby's father Joe Budden, was also there filming. This should be interesting.
Congrats to the couple.
Photos: Instagram/Shutterstock.com
​ ​
​ ​ ​