#FBF INSPIRED: Ciara Celebrates 15 Years Of Dropping It Low To 'Goodies', Gets Surprised By Day 1 Homie Jazze Pha
​
Sep 27 | by _YBF
​ ​ ​ ​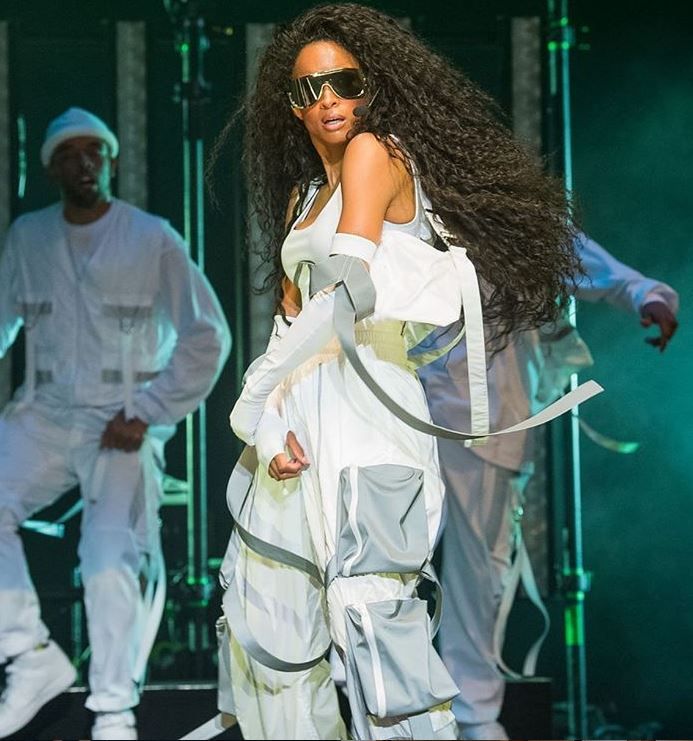 It's been 15 years since Ciara made a splash on the music scene with her hit record "Goodies." Travel down memory lane with the Crunk 'N B Princess inside...
It's been 15 years since Ciara first made her mark on the music scene. Hard to believe it's been over a decade since she first came out, but here we are.
CiCi released her debut album Goodies on September 28, 2004 and her infectious "Goodies" track dominated the music charts. The song skyrocketed her into superstardom and helped usher in a new genre, Crunk 'N B, spearheaded by Lil Jon.
"What Lil Jon did was historic for music, because he came in with the fresh sound and he went against the grain of what traditional pop was at that time period," the 33-year-old entertainer explained. "And I was the first girl to do it. So I was really proud of that and will forever be proud of it."
"Goodies" climbed to the top of the Billboard Hot 100 and the Beauty Marks singer prophesied her success before her title track was released to the masses.
"I graduated when I was 17 years old and I was on camera going, 'I see myself having a No. 1 song on the Billboard chart and da da da,' and I was declaring what I foresaw happening or what I believed could happen," she said.
The "Level Up" singer reflected on how Jazza Pha surprised her by getting Missy Elliott on her classic track, "One, Two Step."
"Jazze Pha knew I loved Missy and he knew it was a dream of mine to work with Missy and so he found a way to get to her without letting me know," she explained. "And he played me the beat to 'One, Two Step' with her voice on it and I was like, 'Yo!' That was a dream-come-true moment. That was really surreal when it was happening."
Nice!
Slide down memory lane with Ciara below:
Meanwhile...
CiCi is tearing up the stage on her "Beauty Marks Tour." She made a stop in Houston a few days ago. Peep the clip above. Last night, she hit the stage in her hometown of Atlanta and Jazze Pha surprised her with a plaque:
She's set to hit the stage at Sony Hall in NYC on October 1st.
Let's go Ci!
Photo: Getty

​ ​
​ ​ ​