Amber Guyger Murder Trial: Prosecutor Says She Missed Several Signs She Was At Wrong Apartment, She Claims She Used Appropriate Force
​
Sep 24 | by _YBF
​ ​ ​ ​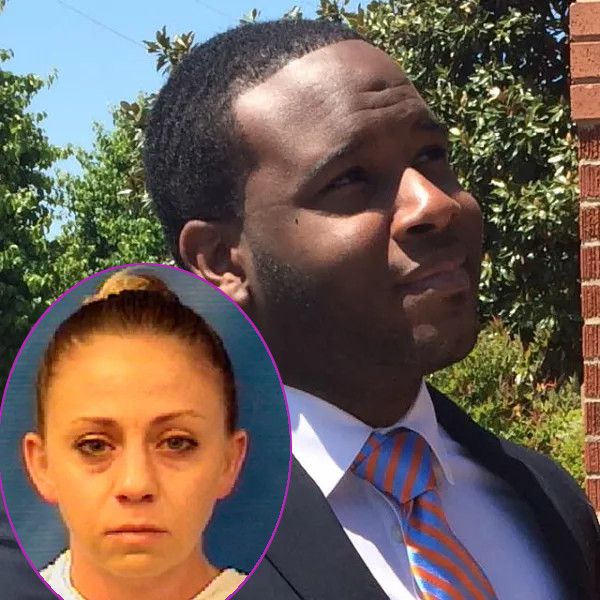 Day 1 of Amber Guyger's murder trial went down yesterday and here's everything we know so far...
The murder trial for former Dallas police officer Amber Guyger - who shot and killed her black neighbor/accountant Botham Jean in his apartment – started yesterday (after reports that it was going to be delayed) It didn't get delayed and now details about what really went down are spilling out.
The prosecutor said the former Dallas police officer, 31, missed several signs indicating she was on the wrong floor and at the wrong apartment that night she gunned down the 26-year-old in his home, following a 13.5-hour shift. She thought an intruder was in her home.
One clue that she was on the wrong floor is that the fourth floor of the garage where she parked her vehicle is open air, unlike her parking area on the third floor. There were several other clues that she missed as well, such as Botham's red doormat (which was NOT outside of her door), differences in the hallways, a neighbor's decorative planter and she failed to notice a skylight, according to CNN.
Once inside Botham's apartment, she reportedly didn't notice a missing table, clutter on the and supposedly the aroma of marijuana. It's reported Botham smoked marijuana to help treat his ADHD after he decided to get off of his prescribed meds. His sister confirmed this during the trial.
Amber's attorney argued that she was exhausted and "fatigued" after her long shift. The attorney claims she was on "autopilot" when she parked her car in the garage and walked to the wrong apartment.
"I made a mistake and used appropriate force based in what I thought was the case (an intruder in her home)," she said.
The question is - even if she thought this was an intruder, was this even appropriate force (if you're a trained officer)? Being a police officer, she should know how to draw her gun and keep a possible perp at bay. She made claims that he was approaching her, but ballistics and other proof reveal he was actually still seated and was JUST getting up when she walked through his door. It's been confirmed they did not know each other.
It was also revealed Amber had been sexting her patrol partner, Martin Rivera, in the hours and minutes before she shot and killed the unarmed accountant in his apartment. CBS DFW reports:
At 10:02 p.m., Rivera received a text from Guyger, "I need you. Hurry." At 10:03 p.m., Guyger texted Rivera, "I *ucked up."

Prosecutor said Guyger typed those last messages while she was on the phone with 911 saying she's shot Jean.
The prosecution is seemingly trying to use that to show she may have been distracted when she went to the wrong door. They're also planting a seed about whether she was having an affair and if that caused her to react the way she did.
As of now, they don't have the results from her blood and alcohol tests. They will be very relevant to the case.
District Judge Tammy Kemp expressed disappointment in Dallas County District Attorney John Creuzot for doing a television interview that aired Sunday night, despite a gag order in the case. In the interview, Creuzot spoke about how observers were "misinterpreting" the facts of the case and how murder was the appropriate charge for Guyger.
According to the NY Times, seven of the twelve jurors and four alternates are African-American. Four are white and five are of other races and ethnicities.
Day 2 of the murder trial continues today. The trial may last as long as two weeks, during which time the jury will be sequestered.
Let's hope justice is served.
Photos: Bothams' FB/Kaufman County Jail
​ ​
​ ​ ​