Lebron & Savannah James, Chris & Jada Paul Parlay In Portofino Aboard $175K/Week Super Yacht!
​
Sep 10 | by Natasha
​ ​ ​ ​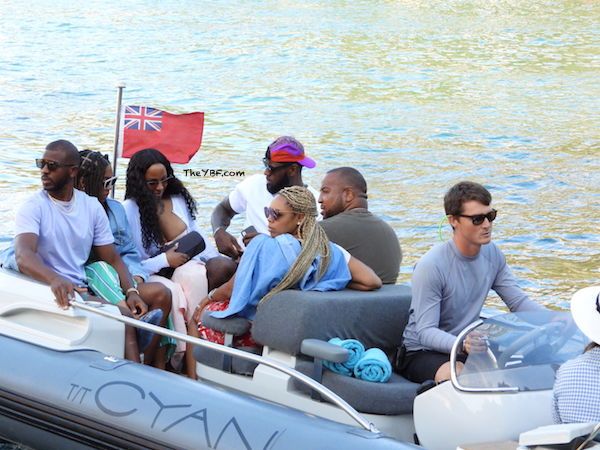 The NBA vacay crew is still in full effect, sans The Anthonys and The Wades. LeBron & Savannah James and Chris & Jada Paul linked up with some new friends for their latest yacht vacay in the Med. Their cute coupledom pics inside.
It's that time again. Your fave baller couples have headed to the Italian coast and French Riviera to parlay during their off season. This time, The Jameses and the Pauls trekked it from their L.A. mansions to a 160ft. yacht in Portofino, Italy called The Cyan that costs them $175,000 a week to sail around in.
Pocket change for them, especially if they're going dutch.
The couples, along with a few others, were spotted taking the tender to the city to grab a bite at a local restaurant: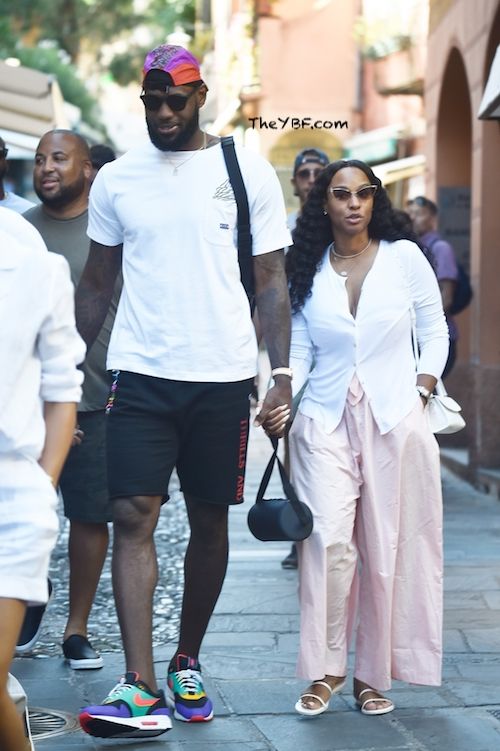 Savannah looks GOODT. She also just celebrated her birthday last week.
The Pauls are celebrating their 8th wedding anniversary today, so the timing of the trip was on point:
Adorbs.
LeBron posted them watching Dave Chappelle's new Netflix special (for the 5th time) while yachting to their next city.
Must.Be.Nice. Work hard, play harder.
By the way, that Taco Tuesday trademark Lebron applied for in the area of social media and podcasting and the digital space, is getting some push back. The owner of Taco Tuesday restaurant, located in Wood Dale, Illinois, says his Taco Tuesday, Inc company filed the same trademark back in April 2016. They sent a letter into the United States Patent & Trademark Office on September 9th claiming the restaurant "specializes in taco sales," and has spent a significant amount of money operating their business, which includes advertising the Taco Tuesday name.
It's unclear under which category or categories they filed under. If it's not the same as Bron's, this could be a non issue. Still, they said they use social media regualarly to promote their business.
Photos: Backgrid
​ ​
​ ​ ​