EXCLUSIVE: Tamron Hall Says She Never Imagined Her Husband Would Be White, Weighs In On Jay-Z-NFL Partnership
​
Sep 09 | by _YBF
​ ​ ​ ​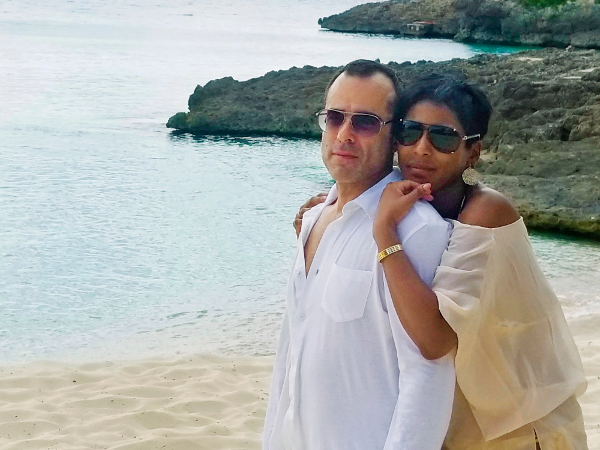 Tamron Hall gets real about interracial dating and Jay-Z's partnership with the NFL. Find out what the daytime talk show host spilled to TheYBF.com inside...
After her bittersweet exit from the Today show a few years ago, Tamron Hall's life has been on the up and up. Yes, the level up has been mad real for the former NBC/MSNBC personality. She found love, got married to music manager Steve Greener, and now she's a new mom to an adorable baby boy named Moses. Not only did her personal life glow up, so did her career.
The new mom took a leap of faith leaving the TODAY show and it surely paid off. She's now the host of her OWN talk show where she can engage in discussions, she and her target audience are interested in. One topic Tamron plans to bring to the forefront is interracial dating being that her husband is a white man. But, she doesn't just want to talk about interracial from the black perspective because women from other races who date outside their race deal with backlash as well.
"I have a colleague who's Asian and she said every time she's goes out with a white man somebody believes she's a gold digger," Tamron said during our conference call. "I've had a couple people tell me my son is white and I am black. What does that mean? Barack Obama was our first black president. His mother is white. Somehow my son is white, but he has a black mother? So, I'm willing to talk about those things in very real terms."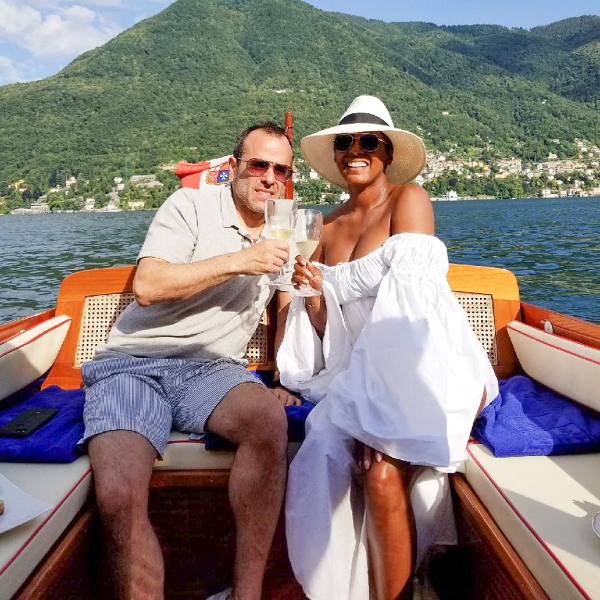 Being in an interracial relationship will allow her to provide good feedback and insight into the world of dating someone outside of your race. However, the 48-year-old TV host said she never would have thought in her wildest dreams that her husband would be a white man.
"I never imagined my husband would be white. I grew up in Texas in a predominately black neighborhood. I've dated almost exclusively men of color, black men. He just so happened to be the person I fell in love with."
Did she fear there would be backlash that she married someone outside of her race?
"There was a worry in the sense of I didn't want him ridiculed or hurt and I didn't want anyone feeling badly about themselves. As I pointed out, our president is a product of an interracial relationship. It's labels that were trying to break down on the show and that we can bring in conversations that are really happening."
She continued:
"In no way did marrying my husband mean that black men had failed me. I was raised by an unapologetic black man who served in this country's army for 30 years. That's who I am. That's the fiber of who I am."
Falling in love and marrying a white man did come with some struggles, but nothing she couldn't handle. When asked if she had to get over any hurdles in her own mind about marrying a white man, she said:
"Of, course I did. I don't know if hurdles are the right thing, but I did take things into consideration. This is the person who I love and who loves me and who roots for me. My husband used to be the executive producer of the 'Bernie Mac Show' and won a Peabody Award for it. One of the most powerful images of a strong black father figure in TV. He said to me 'Be yourself." He gave me great advice along the way. I had to think about personal – well not consequences because I'm a grown woman. It wasn't really that. We all love somebody and you don't want anything you do to hurt them."
Switching gears, Tamron also weighed in on the Jay-Z / NFL partnership. There has been plenty of controversy surrounding the deal where some people have called Hov a sellout, while others believe he's being strategic, playing checkers, not chess. Here's Tamron's take on it all:
"I think it would be unfair to assign characterization behind that because I don't know the deal or what it entails," she told TheYBF.com.

"I don't know what his goals are. I think we need to be careful calling people sellouts. I think at some point in time you can name just about every successful African American and they were called a sellout - from Harry Belafonte to Oprah - you name it. We get very reckless with that. Michael Eric Dyson, my friend and author, spoke very eloquently about the cancel culture and the sellout culture. Those are very, very painful words. We use them for clickbait, we use them to get people engaged, and I think that's very unfair. Because how do you define that? So, I would never assign a title to anyone's actions. What are his intentions? I don't know, you'd have to get Jay-Z to tell you that. I'd love to have him on the show to tell me."
Well, there you have it.
The "Tamron Hall Show" debuts today on CBS! Check your local listings.
Photos: Tamron's IG
​ ​
​ ​ ​